Published Jul 20, 2020
Trivium Streams Live Concert Event from Full Sail Live Venue
The Grammy-nominated metal band performed A Light Or A Distant Mirror for a global audience at a special closed-door production.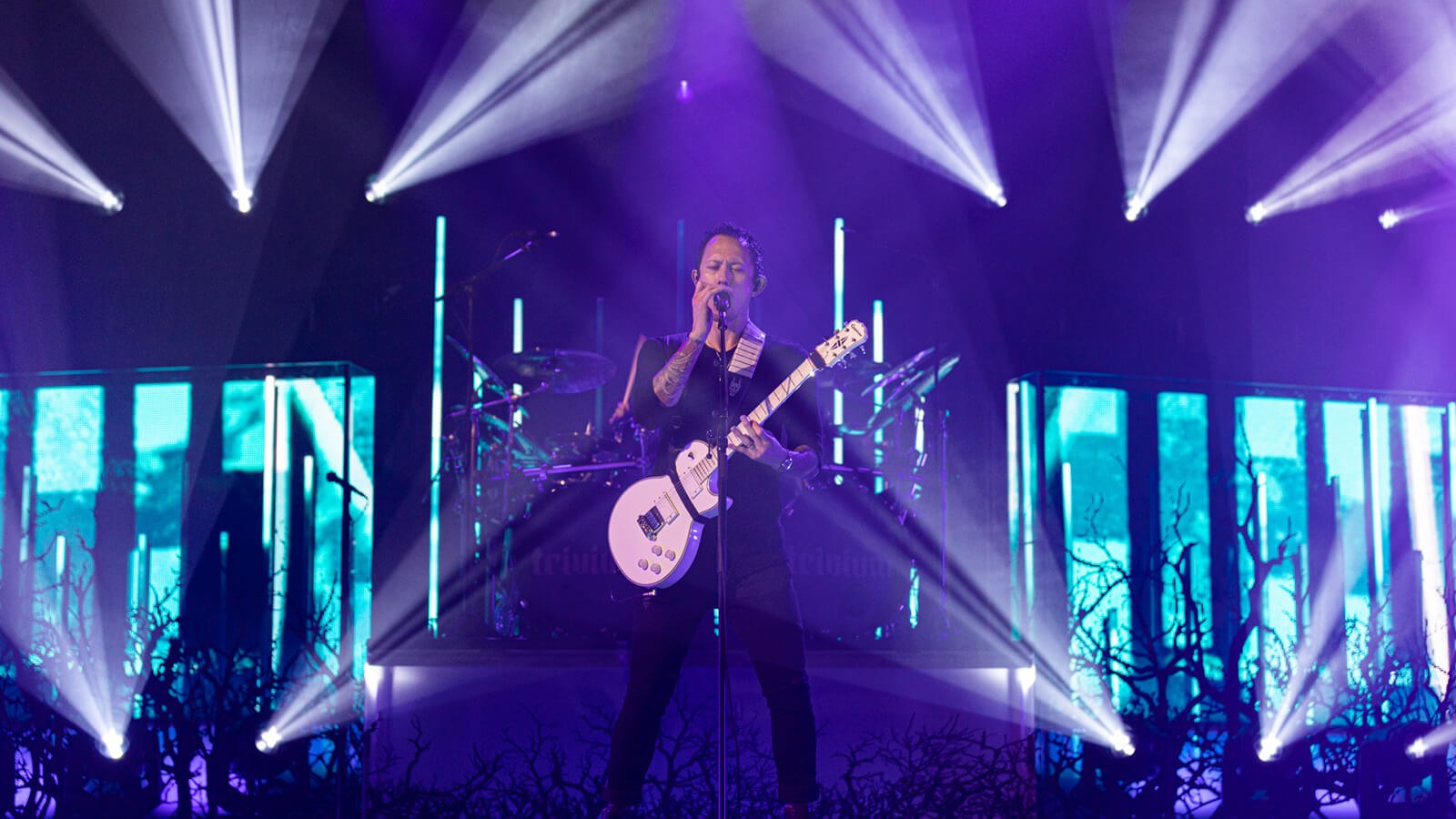 Following the release of their latest album, What the Dead Men Say, Grammy-nominated heavy metal band Trivium was set to join Megadeth and Lamb of God on an international tour, but COVID-19 forced the cancelation of the dates. Still, the Orlando-based band wanted to give their fans the chance to experience their latest album in a concert setting, having previously livestreamed practice sessions from their homes during the pandemic.
When faced with the challenge of developing a limited concert event to stream globally for fans, Trivium founder and frontman Matt Heafy – who is also a popular streamer on Twitch – connected with Full Sail University to come up with a solution that would bring the band's worldwide fanbase the most immersive concert experience possible without an in-person audience.
Full Sail's relationship with Trivium was already firmly established – guitarist Corey Beaulieu is a graduate, Matt Heafy has participated in some of the school's esports events and, most notably, the band worked with Full Sail instructor and mix engineer Darren Schneider to record What the Dead Men Say in the university's on-campus recording facility, the Audio Temple.
This relationship, combined with Full Sail's deep technical expertise and strict adherence to safety protocols, helped to make the concert a spectacular success. Playing through their ninth studio album, Trivium delivered a powerful performance, using the customized stage set designed for their canceled summer tour. A personnel-limited and socially distanced production crew matched with Full Sail's industry-standard facilities allowed Trivium's team to bring the high-caliber production to life.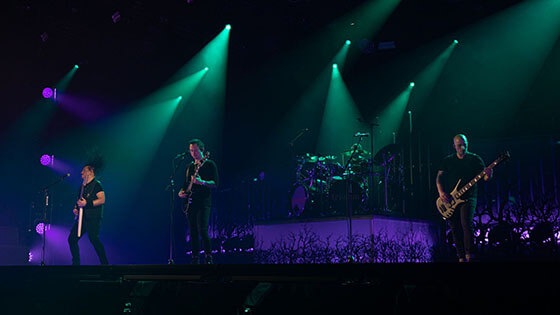 Trivium on stage during A Light or A Distant Mirror concert event
Trivium commanded the stage with their trademark brand of energetic metal for a nearly two-hour set, complete with a broken snare halfway through the show. The performance was streamed to thousands of fans around the globe with a portion of the ticket sales benefitting Arnold Palmer Children's Hospital in Orlando.