Published Dec 02, 2021
Web Development Grad Builds Classroom Tools with GitHub Education
Software Engineer Adam Rensel works with popular online education tools for the internet hosting development platform.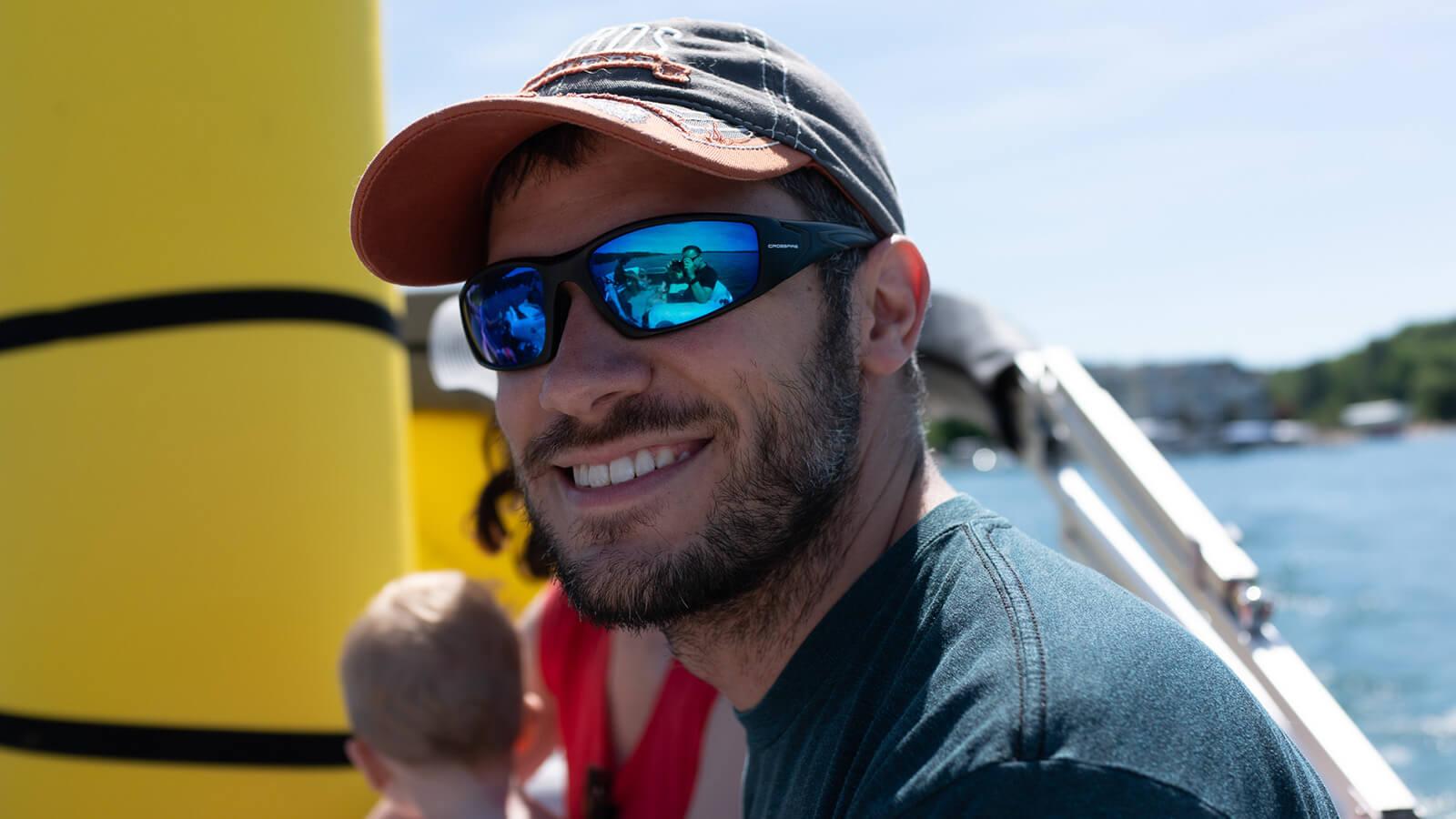 Before attending Full Sail, Adam Rensel had studied a variety of subjects including mechanical engineering and graphic design. After some exposure to the world of web development, he quickly decided on his next field of study, and he knew where he wanted to pursue his education.
"When I was in graphic design, I was doing something with Adobe Flash and Full Sail at the time was teaching their web development with Flash," says Adam. "I liked how it was a two-year program because I had been through three four-year programs at the time. I was like, 'I don't want to do another four-year program.'"
After completing the Web Development degree program, Adam got his first role working in tech through a connection to a fellow grad. "I had another friend that I went to Full Sail with who was friends with people at Envy Labs. They had this product called Code School that they were trying to get off the ground, and I was officially the first employee that was dedicated to that," recalls Adam. "Work was almost a vacation compared to Full Sail. I had no problem stepping into a full-time job and keeping up."
Code School was later acquired by online education company, and Adam continued working there for several years until he found himself in need of a culture shift. "I just on a whim shot my resume to GitHub," he says. "The best companies to work for hire almost exclusively for culture. In my six months of interview, I had one technical test that I had in the very beginning just to make sure that I was really a developer. And then the rest of my interviews were diversity and culture-related."
As a Software Engineer, Adam works with his team to build and develop GitHub Education's online platforms Classroom and the Student Pack, overseeing everything from coding and design to verifying students' eligibility to utilize the software.
"GitHub Education is like a startup within GitHub, sort of. We're very separate. We handle all of our own ops and things like that, whereas on the main app, there are teams for every little thing," he says.
Developing GitHub Education platforms, which provide services to students at universities and colleges throughout the globe, entails a wide range of tasks and talents, and Adam is grateful for the variety. "I was glad that I got to come over to the education team because on the dot com team, it's very much, 'here's your one page or your one thing, and this is all you work on,'" he says. "We've got times of the year where students are being on-boarded into new classes, where they're typically using our products a lot. So we have these spurts where we just get thousands and thousands of students per day."
Adam also enjoys being a member of GitHub's largely remote workforce, saying, "GitHub has been awesome because everyone is remote. The company is built around it. Everyone's used to it. There isn't any weirdness."
Adam has also found fulfillment in the variety of work that comes with providing his development skills to not just the team at GitHub Education, but students at universities and colleges throughout the globe.