VIEW ALL INDUCTEES
Demo
Creative Producer
Demo is an international life strategist and peak performance specialist. After graduating from the Recording Arts program in 2001 and landing an internship at Miami's Hit Factory studios, Demo's hardworking attitude quickly led to artists requesting to work with him. One of those artists was Timbaland, who Demo ended up working alongside for several years as his personal mix engineer.
As a recording/mixing engineer and producer, Demo has been credited on over 50 million records sold, has consulted on music award shows including the Grammys and Billboard Music Awards. He has received numerous Grammy nominations. In 2010 he won a Latin Grammy for his work on the Best Female Pop Vocal Album of that year. In 2012 he helped produce Madonna's Emmy-nominated Super Bowl XLVI halftime show.
Having garnered insights working with superstar artists such as Madonna, Jay-Z, Rihanna, Timbaland, Justin Timberlake, Lady Gaga and others, Demo gives back to others through numerous speaking engagements offering an in-depth look at traits necessary to cultivate high-performance habits and mindsets.
Credits:

Madonna, Jay Z, Timbaland, Justin Timberlake, Lady Gaga, Kanye West, Michael Jackson, Latin GRAMMY for Best Female Pop Vocal Album in 2010
Graduation Year:
2001
For me, if two people listen to it and say, 'Yo, I love that album and thought it touched on me' or 'I really love this song,' that's more important to me than any platinum plaque."

—Demo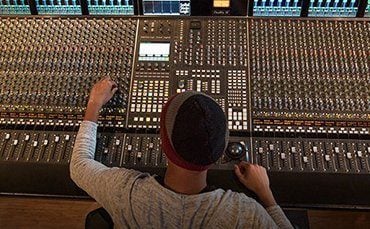 Music is a universal language.
2013 Hall of Fame Inductees