VIEW ALL INDUCTEES
Jack Geckler
Lead Crowd Artist | Walt Disney Animation
Orlando native Jack Geckler began his career in entertainment as a puppeteer/actor at Disney, and it was this role that gave him a taste for the world of animation – learning how to impart realistic movements onto a character.
After graduating Full Sail, he headed to Los Angeles to pursue a career; he eventually joined up with Genuine Games to work on the Fight Club game for Xbox and Playstation 2. Since then, he's gone on to some of the industry's top studios, including Walt Disney Animation, Dreamworks, and ILM.
His projects span the adjacent worlds of gaming, television and motion pictures — his credits include How to Train Your Dragon (parts 1 & 2), Kung Fu Panda 2, Power Rangers, the Madden game franchise, Star Wars: The Force Awakens, Thor: Ragnarok, and the highly anticipated sequel to Avatar.
Credits:
Frozen 2, Thor: Ragnarok, Star Wars: The Force Awakens, How To Train Your Dragon (parts 1 & 2), Deadpool 2
Graduation Year:
2000
I still get goosebumps when I see my own stuff up on screen. There's something about film that is permanent to me. Once you've done it, it's there. If you've done your job right – and you're doing a really good job – it's there on a 'wow' level too, and you can hear it in the audience."

—Jack Geckler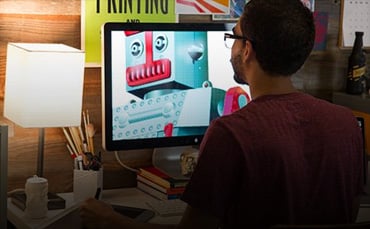 Create something that resonates.
2016 Hall of Fame Inductees