VIEW ALL INDUCTEES
Nathaniel Howe
Founder & Executive Creative Director
Emmy Award-winning Creative Director Nathaniel Howe has extensive experience elevating brands to new levels through thoughtful and custom-tailored strategies. He specializes in connecting with the essence of a brand and articulating it in an impactful and effective manner.
The 2002 Computer Animation grad first found success as a freelance designer, collaborating with dozens of clients, and even winning an Emmy award in 2011 for Outstanding Promotional Announcement: Institutional for his work on the ad campaign for the National Geographic Channel's Everyday Explorers series. That same year, he was named to Brief magazine's "Top 13 Under 30" list of next-generation entertainment executives.
Now at the helm of his namesake studio, Nathaniel's philosophy and passion for his work is evident in each project – aligned under his goal of "bringing beauty, joy, and thoughtful creativity into the world." He serves on multiple corporate boards, sharing his creative insights with executives. He also speaks frequently at events and schools around the world about the power of getting curious and owning your creativity.
Nathaniel credits his success to leading with his heart and actively looking for the love and beauty in everything.
Credits:
ABC, AMC, Beats by Dre, Bravo, CBS, CNN, Cosmopolitan Las Vegas, Discovery, Disney, ESPN, Elder Scrolls, FOX Sports, FX, Ford, Formula 1, HBO, Intel, MLB, Madonna, Manny Pacquiao, NASCAR, NBA, NBC, NFL, National Geographic, PBS, Rage 2, Samsung, Sony, TLC, The Golf Channel, Viacom
Graduation Year:
2002
I love being able to get up and articulate my creativity to people; to get people fired up and make them believe in our project."

—Nathaniel Howe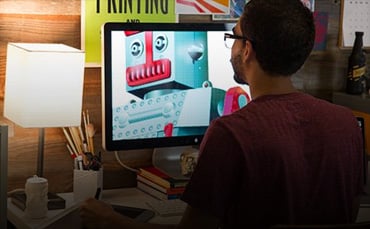 Create something that resonates.
2014 Hall of Fame Inductees