VIEW ALL INDUCTEES
Tremaine Williams
Producer/Engineer, Composer, Tour Personnel
Tremaine began his career as an intern at the renowned studio Hidden Beach Recordings; it was during this time that he became a voting member of The Recording Academy and met producers Jimmy Jam and Terry Lewis. This led to a job as their in-house engineer/programmer and credits on projects by artists like Usher, Janet Jackson, 50 Cent, and Boyz II Men. Tremaine next took his talents on the road, joining Mariah Carey's tour crew as a stage manager, backline crew chief, and programmer. His influence continues into TV and movies - he helped create the theme song for the ABC show Mixed-ish and produced music for hit shows Keeping Up with the Kardashians, NBC's New Amsterdam (plus a commercial for the hit drama Empire), worked as a Pro Tools operator for live BET specials and various award shows, composed music for the movie The Last Fall, and designed sound for the acclaimed film 9 Rides. In 2017, he joined the massive "24K Magic World Tour" with Bruno Mars as a keyboard tech. He's a former Governor for the Los Angeles chapter of the Recording Academy and is currently back with Mariah Carey for her Las Vegas residency.
Credits:
Mariah Carey, Bruno Mars, Empire, Mixed-ish
Graduation Year:
2004
All these opportunities have presented themselves because I was open to trying new things."

—Tremaine Williams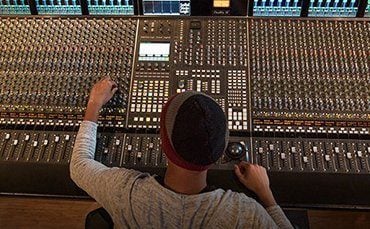 Music is a universal language.
2017 Hall of Fame Inductees