Be ready for the sports industry's next move.
A sports media professional's greatest asset isn't the love of the game (although that certainly helps).
It's an ability to make every spectator, whether in the stands or at home, feel like an important part of the team. Because after all, being a fan isn't a solo activity; it's the result of positive interactions with like-minded people. In Full Sail's sports-focused degrees, students will channel their passion into specialized skills that reach today's audiences, whether that's presenting on-camera, producing behind the scenes, creating multimedia content, or playing a role in management.
View a short overview of each of our Sports degree programs, including areas of study and course highlights.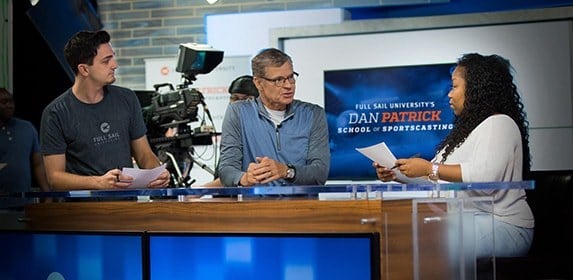 Full Sail University's Dan Patrick School of Sportscasting Bachelor's
Campus Online
Developed in collaboration with legendary sportscaster Dan Patrick, this program prepares aspiring talent for the communication and production needs of tomorrow's sports media landscape – with an emphasis on hands-on experience and professional mentorship.
Areas of Study
Multimedia Storytelling
Voice Training & Live Presentation
Emerging Sports Media Technologies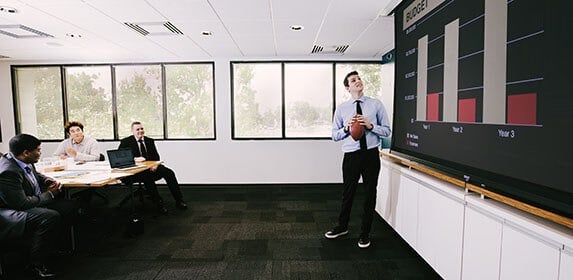 Sports Management Track – Entertainment Business
Campus Online
Students receive an advanced education that addresses the specific needs of the sports industry while using that knowledge to develop their own business plans.
Areas of Study
Sports Management & Operations
Legal Issues in Sports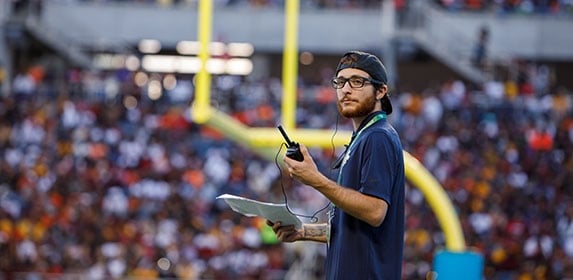 Sports Marketing & Media Bachelor's
Campus Online
This program is designed to help students learn the principles of marketing while using new media strategies to help sports organizations reach fans.
Areas of Study
Marketing & Business Fundamentals
Content Creation & Revenue Generation