Faculty & Advisory Boards
Gain knowledge and mentorship from a community of professionals.
Providing relevant education relies on an ongoing connection to the real world. Through our network of experienced faculty and influential professionals, Full Sail University's degree programs are able to stay dialed into today's industries and trends.
I think that a lot of things that I'm concerned about and interested in are exemplified by the work that I've seen going on here at Full Sail; it's what I applaud so much. That for the future, we have to focus systematically on developing imagination."
—Sir Ken Robinson, Educationalist and Author

Our Faculty
From business leaders, to filmmakers and producers, to innovators in technology, design, and gaming, instructors at Full Sail University are deeply experienced and stay actively involved in their professions. They serve as mentors and collaborators as they support the paths of their students.

Program Advisors
In order to keep our curriculum relevant, our programs look to teams of experienced advisors. These active professionals are able to inform our courses and degrees by sharing insights on everything from technological advances to hiring needs. Full Sail University's educational model is structured month-to-month so that this feedback can be readily incorporated - allowing degrees to evolve along with their industries.
Bios
To learn more about our faculty and advisory boards, read through a sampling of bios, featuring accomplishments in the fields of entertainment, media, arts, and technology. For more information about our faculty, including a more complete list of our faculty, download the catalog.
Benoit Glazer
Program Advisory Committee Member
Benoit was the conductor, trumpeter, occasional drummer and bassist and musical director at La Nouba, Cirque du Soleil for 18 years. Since 1981, he has conducted, arranged, composed and played trumpet, drums, and other instruments on more than 120 recordings, film soundtracks, countless jingles, and TV shows. More recently, he has scored movies, composed concert music, and appeared in or in front of symphony orchestras.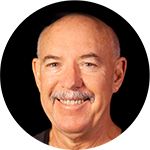 Bill Benton
Course Director, Film Production MFA

Bill is an Academy Award-winning (Dances With Wolves) sound mixer who has worked for over 20 years in Hollywood on such films as Heat, Transformers, Groundhog Day, Independence Day, The Bourne Supremacy, among others. Additionally, he has two Academy Award nominations and has worked for Sony Pictures, 20th Century Fox, and Universal Pictures.
Chris Keeling
Program Advisory Committee Member
Chris Keeling serves as Director of Product Vision for the Wargaming Western Hemisphere and has consulted and worked directly for Wargaming.net since 2008. He has an MFA degree in Video Game Production and Design from National University, and has worked on several military-themed video games and simulations over the past 15 years, including Panzer Elite, America's Army: Operations, America's Army: Soldiers, World of Tanks, and World of Warplanes, as well as other titles. He is a published author in the game design field, and has received practical hands-on experience during his 23 years of service in the U.S. Army that he uses to lend authenticity to military game designs.
Dan Migala
Program Advisory Committee Member
Dan Migala is an established entrepreneur who has worked for or advised every level of sports franchises, including the MLB, NHL, NFL, NBA, NCAA, MLS, and LPGA, on issues related to sponsorship, technology, and sports marketing. Migala co-founded Property Consulting Group, a sponsorship and consulting company, whose diverse portfolio of sports and entertainment clients include some of the most established sponsors of sports - among them the San Diego Padres - where Dan served as VP of Creative Partnerships from 2009 to 2011.

Elbert Perez
Program Advisory Committee Member
Elbert Perez specializes in working on innovative content for exciting new platforms. He is a former Sr. Software Prototyper for the award winning HTC Vive, where he works both internally and with external developers to create immersive VR experiences. He has previously worked at Microsoft on multiple narrative innovations for products such as the Xbox One, Windows Phone, SmartGlass and various game properties. Elbert is also an independent game developer with over 20 published games on multiple platforms, including PC, Windows Phone, iOS, Android, and Xbox 360. His games have been downloaded more than 2.5 million times.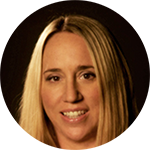 Elena Maria Rogalle
Course Director, Media Design MFA
Elena Maria Rogalle has more than 20 years of experience as a graphic designer, Art Director and Creative Services Manager/Managing Editor in television, radio, and advertising. Her design work has been published in The Best in TV Guide Tune In Advertising, and she has been awarded a PBS Communication Award and several ADDY Awards, including a Best of Show Award for Television Promotion. She holds degrees in Creative Writing, English Literature, Fine and Applied Art, and is currently working towards her PhD in Texts & Technology. Her research interests include ecofeminism, the women writers of the Beat Generation, and ekphrastic poetry.

Glen Levine
Program Advisory Committee Member
Glen Levine is the Co-President of NEP US Mobile Units and was previously the VP of Mobile Engineering and Operations, where he was responsible for nearly every aspect of mobile production. Prior to NEP, Glen worked at Unitel Mobile Video where he worked as the Chief Engineer. In 1998 he was appointed as General Manager until NEP acquired the company in July of 2000. Glen holds a degree in Engineering and has over 30 years of experience in the mobile production industry.
Glenn Osten Anderson
Program Advisory Committee Member
Glenn is a digital journalist, consultant, educator, and award-winning documentarian whose work has taken him from war zones in Afghanistan and refugee camps in Haiti, to political conventions and the college football fields of the SEC. He has held editorial staff positions at BBC News, The Guardian (UK), Military.com, and has done freelance streaming video producing for dozens of outlets including Runner's World, Money Media, CSTV/CBS College Sports, and Competitor Group. He is an associate member of IADAS and Webby Awards voter.
Jack Geckler
Program Advisory Committee Member

Jack is a Computer Animation graduate from Full Sail and a 14-year veteran of the animation industry. His work has spanned from video games to commercials, and from television to film. His areas of expertise are in character animation, crowds, pre-visualization, and motion capture. Jack's resume includes blockbuster films such as Pirates of the Caribbean: At World's End, How to Train Your Dragon 1 & 2, GI Joe: Rise of Cobra, Charlie and the Chocolate Factory, and Star Wars: The Force Awakens. Jack is also a nine-year member of the Visual Effects Society (VES).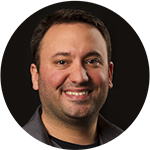 Jeff Sharon
Course Director, New Media Journalism Master's

Jeff started his TV reporting career at WNEG-TV in Northeastern Georgia as a sports reporter and anchor, and then moved up to Senior Producer and Coordinator of Broadcast Productions for UCF Athletics. He has covered sports for SportsTalk Florida and co-hosted radio shows on AM 1080 The Team in Orlando. In addition to teaching, he currently manages two blogs (Black and Gold Banneret and Aerothusiast), and hosts and produces the Black and Gold Banneret Podcast.
John Valentino
Program Advisory Committee Member
John Valentino serves as Senior Vice President AEG Live SE, based in West Palm Beach, Florida, and has been active in the industry for more than 30 years. AEG Live is comprised of touring, festival, and special event divisions. The current and recent concert tour roster includes artists such as Alicia Keys, Bon Jovi, Jennifer Lopez, Justin Bieber, Katy Perry, Kenny Chesney, Paul McCartney, Pitbull, The Rolling Stones, and Taylor Swift. AEG Live is also the largest producer of music festivals in North America from the critically acclaimed Coachella Valley Music & Arts Festival to Stagecoach Country Music Festival and New Orleans Jazz & Heritage Festival.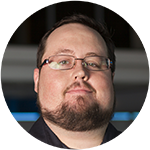 Joseph Sheckels
Course Director, Mobile Development Bachelor's

Joseph has been developing software, games, and entertainment applications for over 10 years with experience on a variety of platforms and languages. He went into business with a fellow Full Sail grad and they co-founded their own studio with a focus on development for mobile games and entertainment software. Joseph has worked with contracted clients including Zynga and Leviathan Games, and has also worked on projects for Vans, Microsoft, Majesco Entertainment, and Fuel Entertainment over the course of his career in mobile game development.
Keith Guerrette
Program Advisory Committee Member
Keith Guerrette is an award-winning Visual Effects Artist best known for breaking new ground in narrative-driven video on projects such as the critically acclaimed Uncharted series and The Last of Us franchise. For these projects, Keith and the VFX team at Sony Computer Entertainment's Naughty Dog Studios received numerous industry accolades, including BAFTA and DICE awards. In 2014, Keith was profiled on the annual Forbes "30 Under 30" list, highlighting some of the most talented young professionals in the industry today.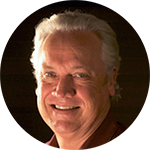 Kip Roddenberry
Course Director, Entertainment Business Bachelor's

Course Director Kip Roddenberry is a successful entrepreneur with 35 years of experience in the entertainment industry and was instrumental in the startup of NORTRAV Events. A well-recognized event promoter and business owner, Kip has produced, directed, and managed over 2,500 events in over 50 countries worldwide. He has held executive positions with NASCAR, Virgin Airways, and Blenheim Expositions, and executed contracts with top venues, star performers, worldwide production companies, major airlines, luxury hotels, cruise lines, and tour operators for both international and domestic markets.
Kirk Wingerson
Program Advisory Committee Member
As the Marketing Division Manager for Orlando Venues, Kirk oversees branding & communications for the Amway Center and Camping World Stadium, along with the marketing of numerous events presented in those venues. Kirk is on the Board of Directors for the Church Street District and the Event & Arena Marketing Conference, Event Management Advisory Board for UCF's Rosen College of Hospitality Management, and serves on Orlando Shakespeare Theater's Advisory Council. He attended the University of Florida where he received degrees in both Telecommunications and Public Relations.
Kristy Murray, Ph.D.
Program Advisory Committee Member
Dr. Murray retired from the federal government as the Director of the Advanced Distributed Learning Initiative. As Director, her primary mission was to integrate standards and emerging learning technologies into government training and education programs. She was recently the U.S. Representative and Co-chair to the NATO Individual Training & Development Task Group and the NATO ADL Science & Technology Group. Dr. Murray holds a doctorate degree in Instructional Technology and Distance Education.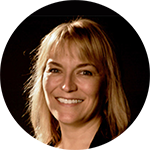 Laura Daniel
Course Director, Digital Arts & Design Bachelor's

Laura has over 30 years of design experience and has been at Full Sail University for nearly a decade. She enjoys her opportunity to spread her passion of typography and visual communication, as well as brand experience with both large and small companies such as Nickelodeon, Universal Studios, and Disney. She continues to work professionally, focusing on projects that include print and web design, packaging and brand development. Her primary clients include capital investment firms that are creating new products and services.
Michael Budd
Course Director, Game Arts Bachelor's

Mike started his career as a Production Assistant on Lilo & Stitch at Walt Disney Feature Animation Studios. In 2003, he transitioned from feature films to game production and worked on popular titles Halo 2, Call of Duty, and Marvel: Ultimate Alliance at Microsoft Game Studios and n-Space.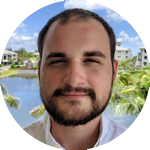 Michael Johnstone
Program Advisory Committee Member
Michael is a cross-discipline game developer who specializes in production. He graduated from Full Sail University with a bachelor's degree in Game Development and a master's degree in Game Production. Michael has over eight years of experience in applying agile principles on teams of different sizes and disciplines to reduce development waste, increase product stability and quality, and nurture team health across Electronic Arts and Magic Leap. His credits include Madden NFL, NCAA Football, NBA Live Mobile, and Project Create.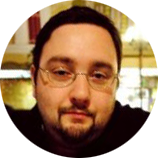 Michael Smotherman
Program Advisory Committee Member

Michael Smotherman has been a Web Developer for almost 20 years, with a focus on JavaScript development. His areas of expertise extend beyond JavaScript and SPAs, into UI/UX design, full stack development, database design, and mobile web apps. At Full Sail, he helped design the web and mobile degree programs. Currently, Michael is a Senior Developer at Disney, building internal web applications and reporting tools for finance divisions globally.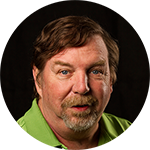 Mike Shaunnessey
Course Director, Information Technology Bachelor's

Mike Shaunnessey is an IT professional with over 30 years of experience designing, building, testing, and deploying some of the largest computing systems in the world. He holds an MBA degree from the Kellogg School of Management at Northwestern University and a BS in Mechanical Engineering from Illinois Institute of Technology, and was a 15-year cast member at Walt Disney Corp. where he held roles in systems engineering and automated testing on cloud-based systems.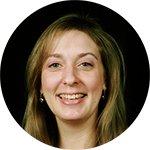 Natalie Onesemo
Course Director, Music Business Bachelor's

Course Director Natalie Onesemo earned her Bachelor of Science degree in Finance with a concentration in Music Management from the University of Maryland at College Park. Natalie has experience in record store management, financial analysis for media consulting firms, and has worked at Epic Records / Sony Music in the marketing department where she handled planning, coordinating, budgeting, promoting, advertising, and marketing for many internationally known artists including Tori Amos, Shakira, Cyndi Lauper, Sade, Macy Gray, Gloria Estefan, and Michael Jackson.

Noel Beaulieu
Course Director, Sports Marketing & Media Bachelor's
Noel Beaulieu has over 10 years of sports marketing, sales and sponsorship experience. His background includes experience from professional and college teams, conferences, and media organizations - Tampa Bay Devil Rays, San Diego Chargers, USC, Sunshine State Conference, and Clear Channel Communications. Noel holds a Master of Business Administration degree in Marketing and Sports Management from the University of Florida and a Bachelor of Arts degree in Economics and Sociology from the University of Toronto.
Oliver Peters
Program Advisory Committee Member
Oliver has worked in the television, film, and entertainment industry since 1970, and has accrued a diverse range of experience in all facets of production, post-production, and project management. His credits include national and international television and film projects, which have won such awards as the NATPE Iris, Telly, ITS Monitor, a national Addy and others. He is currently freelancing as a project manager, editor, and designer, as well as consulting on facility design. Oliver is also a contributing editor to Videography magazine and the Creative Planet websites, writing about editing and post-production topics and products.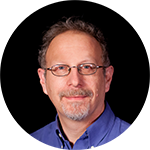 Peter Gordon
Course Director, Film Production MFA

Peter Gordon has over 35 years of experience in the entertainment industry, creating and curating content for platforms ranging from live theater to digital video. Peter earned a BA from Yale with honors and an MFA in Directing from Carnegie-Mellon. He directed in New York and in regional theater for companies including the Roundabout Theatre and Indiana Repertory Theatre. Peter moved to Orlando to become Golf Channel's first Director of Programming, creating the shows and strategies that enabled the channel to grow from startup to a value of over $1 billion. He also had leading roles in program planning and development for NBC, HBO/Cinemax, PBS Station WLIW, and AMS Pictures, the largest production company in Texas.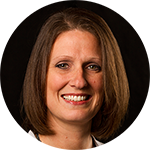 RaeLynn McAfee
Program Director, Sports Marketing & Media Bachelor's

RaeLynn has over 10 years of experience in both the collegiate and professional worlds of sports, and was the Assistant Athletics Director for Marketing and Promotions at the University of Central Florida. She oversaw the entire marketing and promotional activities for 16 sports and managed the UCF brand and image. RaeLynn received a Master of Science degree in Education from Virginia Tech in 2007, and also graduated from the University of Dayton in 2001 with a Bachelor of Arts degree in Communications.
Stephen Campbell
Program Advisory Committee Member
Stephen Campbell is an accomplished cinematographer who has worked on hundreds of productions including commercials, feature films, music videos, television series, and documentaries. His credits include AMC's The Walking Dead, HBO's The Sopranos, feature films such as The Waterboy and Academy Award-winner Monster, where he served as the "A" Camera Operator and Additional Director of Photography. Stephen also worked with Michael Jackson on his 35mm documentary of the Bad tour, during which he traveled to Europe, Asia, and around the United States for over 15 months.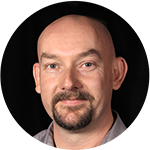 Steve Akehurst
Department Chair, Computer Animation Bachelor's

Prior to joining Full Sail's Computer Animation department as a Course Director in 2003, Steve worked as a motion control camera operator on the BBC/WGBH documentary The Kennedys, as well as an animator on a variety of projects in New York including Beavis and Butthead and School House Rock. In May of 2010, Steve produced and provided art for comic industry veteran Mark McKenna's first 3D children's book Banana Tail's Colorful Adventure. Among other degrees, Steve earned a Bachelor of Fine Arts degree in Film and Television from New York University Tisch School of the Arts.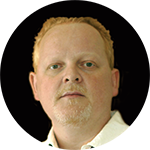 Veit Renn
Course Director, Music Production Bachelor's

Course Director Veit Renn is a 25-year music industry veteran with multiple Platinum records and Billboard-charting hits. His expertise as a songwriter, engineer, and producer allowed him to work in many large studios around the country, producing and writing for artists like the Backstreet Boys, 'NSYNC, Luis Fonsi, and Jennifer Hudson.