BEHIND THE SCENES TOUR
NEXT TOUR:
Seeing Full Sail's campus in person is a one-of-a-kind experience, and is the best way to preview what it's like to be a student here.
Two options are available to explore Full Sail University face-to-face: the Behind the Scenes Tour and daily tours.
Offered Monthly
Next Tour: February 9, 2020
Each month Full Sail holds a Behind the Scenes Tour unlike any college campus tour you've ever seen. This event is a great example of how we do things here: hands-on, career-oriented, and larger than life.
The tour includes:
A workshop specific to your area of study.
Q&A with an alumni panel.
A tour of our campus creative spaces.
An info fair to address questions about career development, financial aid, and more.
Monday – Friday: 10 a.m. – 5 p.m.
Saturday: 10 a.m., 12 p.m., 2 p.m., 4 p.m.
Daily tours are available six days a week and give you an overview of all the degrees offered at Full Sail, while walking you through our studios and learning spaces. These tours are offered on an hourly basis. Make sure to wear comfortable shoes!
To schedule your tour, call 877.392.5697.
If you are looking for information about how to schedule a group tour – such as school or community groups – please contact [email protected].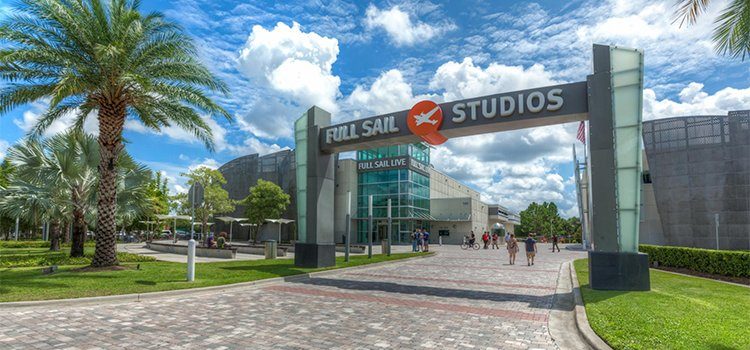 Daily tour guests can expect to explore many of Full Sail's 110+ studios/labs and 60+ classrooms.