Our team is dedicated to helping you find the perfect living arrangements to suit your needs and preferences
We understand that choosing the right place to live is an important decision, and we are here to assist you every step of the way.
Housing Resources
There are more than 30 apartment complexes within a five-mile radius of Full Sail's campus, many of which are within walking distance. Our Housing Resources department has established relationships with these apartment communities and can provide you with information about your options.
Our downloadable Housing Guide provides useful information regarding rental rates, information on deposits, floor plans, pet fees, and general information about each complex. The Housing department can also provide you with information on setting up utilities, the application process, and even a roommate list of other Full Sail students looking to share housing.
Download our Housing Guide for additional information, and contact the Housing department at 800.226.7625 to use them as a resource during your relocation process. You can also attend one of our Housing Webinars, which covers topics like living expenses, finding a roommate, and information on local restaurants, stores, and things to do in Winter Park.
Explore the Area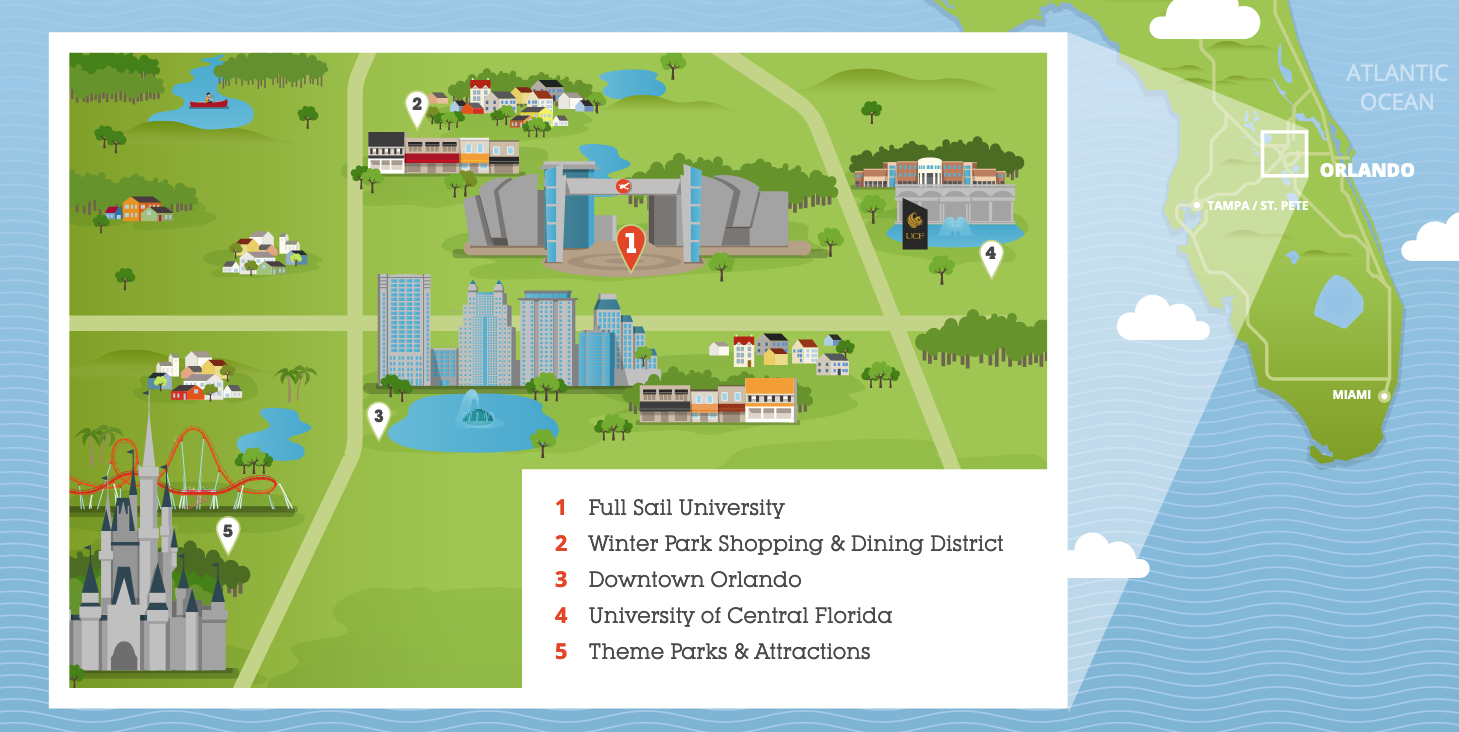 Food, Art, and City Life
Full Sail University's Winter Park location puts students at a great starting point for entertainment, events, shopping, and student-friendly amenities.
Parks and Attractions
The campus is about 15 minutes from downtown Orlando, which is a hub for nightlife, art, and culture. And world-famous theme parks, shopping, and attractions are less than an hour away.
Get Outside
Living in Florida means warm weather year-round and convenient access to beaches and parks. So whether you want to hit a bike trail, check out the surf scene, or just lounge at the pool, you'll have plenty of options.