Published Jun 15, 2018
Cloud Technologies Student Receives Wounded Warrior Scholarship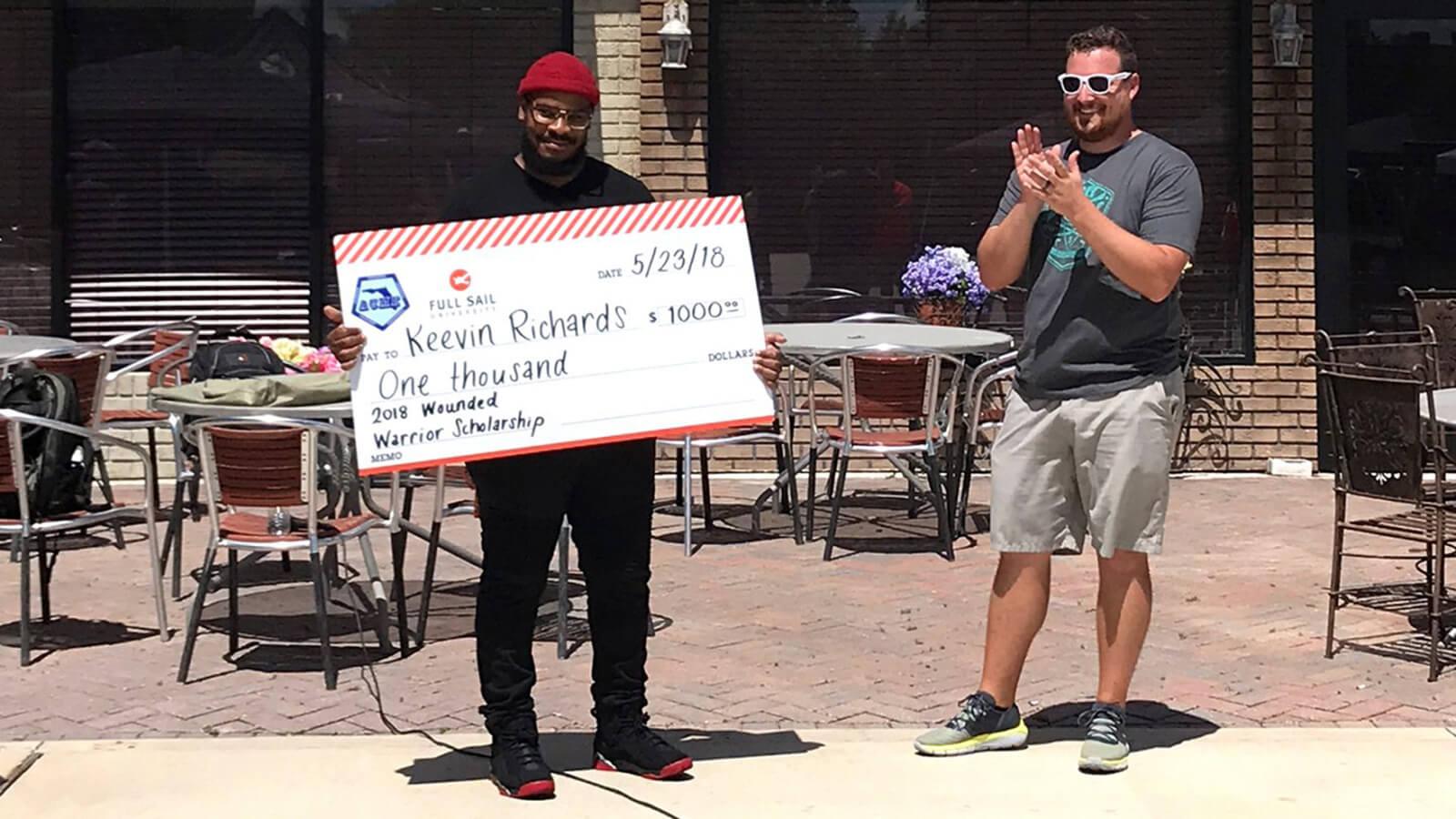 Update: In October 2019, Full Sail's Cloud Technologies program was updated and is now Information Technology Bachelor's.
Congratulations are in order for Keevin Richards, a student in the Cloud Technologies bachelor's degree program. Keevin was recently presented with a $1,000 Wounded Warrior Scholarship from the Florida Advisory on Military Education (FLACME).
Serving as a liaison between the Department of Defense, the Department of Veterans Affairs, and higher learning institutions in Florida, FLACME aims to assist Florida-based military affiliated personnel with quality educational and professional opportunities.
Air Force veteran and current Military Relations Manager at Full Sail Aaron Hall presented Keevin with the scholarship during the Memorial Day Block Party hosted on Full Sail's backlot.
Aaron serves on the FLACME board as Vice President and explained how their scholarship system works. Scholarship applications are submitted to a scholarship committee comprised of military educators at military installations around Florida, who then choose the best candidate based off need. Previously, only four scholarships were offered, but due to sponsorships and increased membership, this year seven $1,000 scholarships were awarded. "This year we had over 130 applications, which is the most we've had," said Aaron.