Published Dec 03, 2020
Fall High School Esports Series Presents Gaming Careers to Teens
Esports series brings virtual education sessions and esports tournaments to high school students nationwide.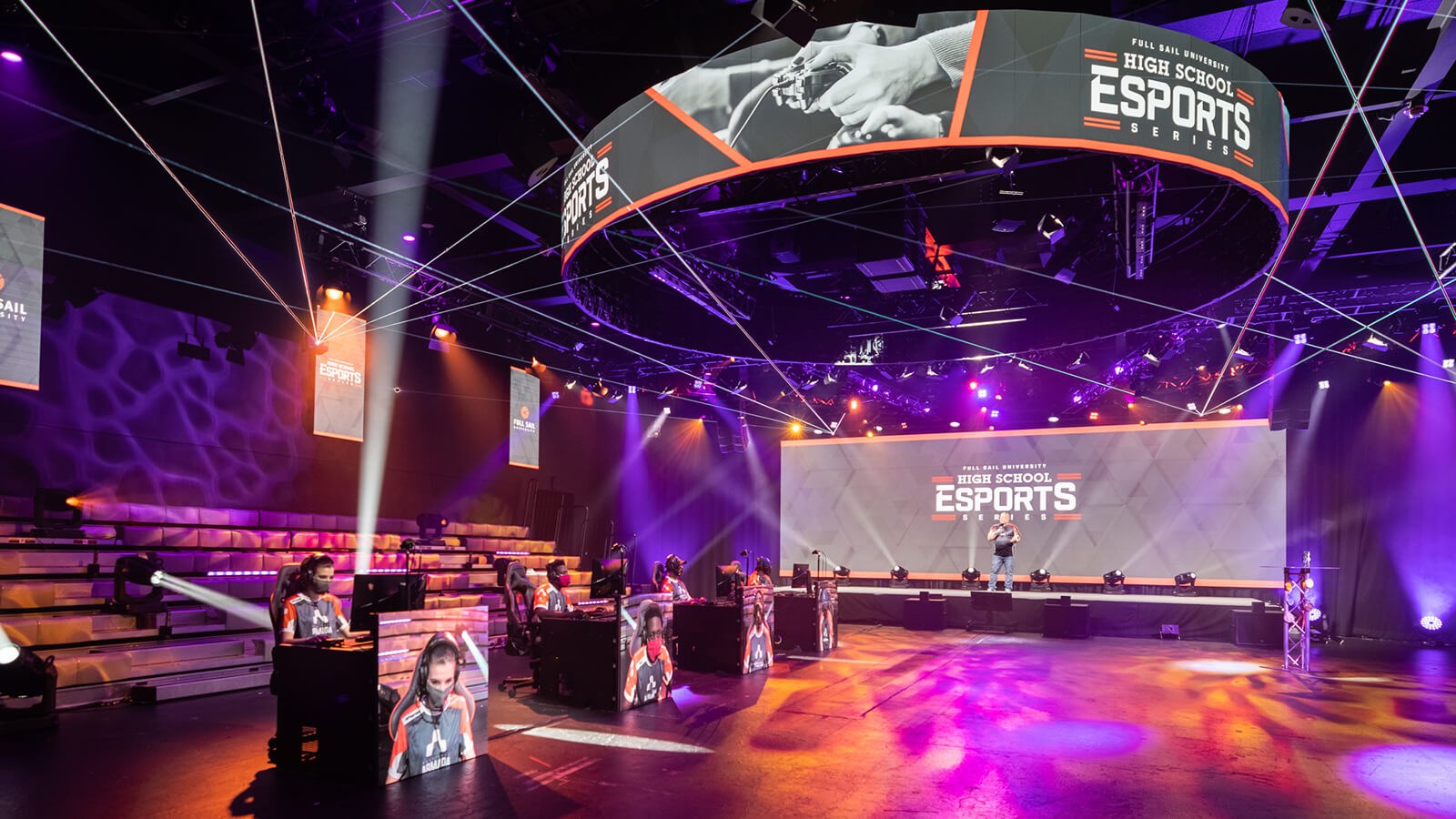 Full Sail University's Fall High School Esports Series recently brought together hundreds of students from high schools around the country virtually for two weekends of video game industry-focused learning sessions and esports tournaments. Nearly 300 students participated, getting the chance to learn more about careers in the video game industry and the opportunities to play games competitively on both the professional and collegiate levels, with some students taking home Full Sail scholarships.
The free-to-join series unraveled over the course of two weekends in early November, giving high school students the chance to win Full Sail scholarship money in two thrilling tournaments.
The first weekend featured players teaming up for a 3-v-3 Rocket League tournament while the series' second week gave Fortnite players a chance to prove their skills with an action-packed 1-v-1 tournament. Members of the second- and third-place teams each received $5,000 in Full Sail scholarships and each of the winning team's players received $10,000 in scholarship money in each respective series. Students from high schools including Rockport Township High School, Marquette University High School, Lake Wales High School, Bishop Kenny High School, and Chesapeake Scenic Point won scholarships in the fall series.
Both weekends included virtual education sessions with industry professionals with careers in esports, game development, and education. Full Sail grads like Microsoft Esports Strategist Nive Rajasekaran, Founder of Beyond-FX Keith Guerrette, and Blizzard Lead Project Manager Erin Eberhardt joined other industry experts to share their tips, experiences, and more with high school students throughout the country.