Published Oct 23, 2017
Full Sail Honors Extraordinary High School Teacher Edson Beckett
This year, Full Sail took time to recognize one extraordinary educator during the Eighth Annual Hall of Fame festivities.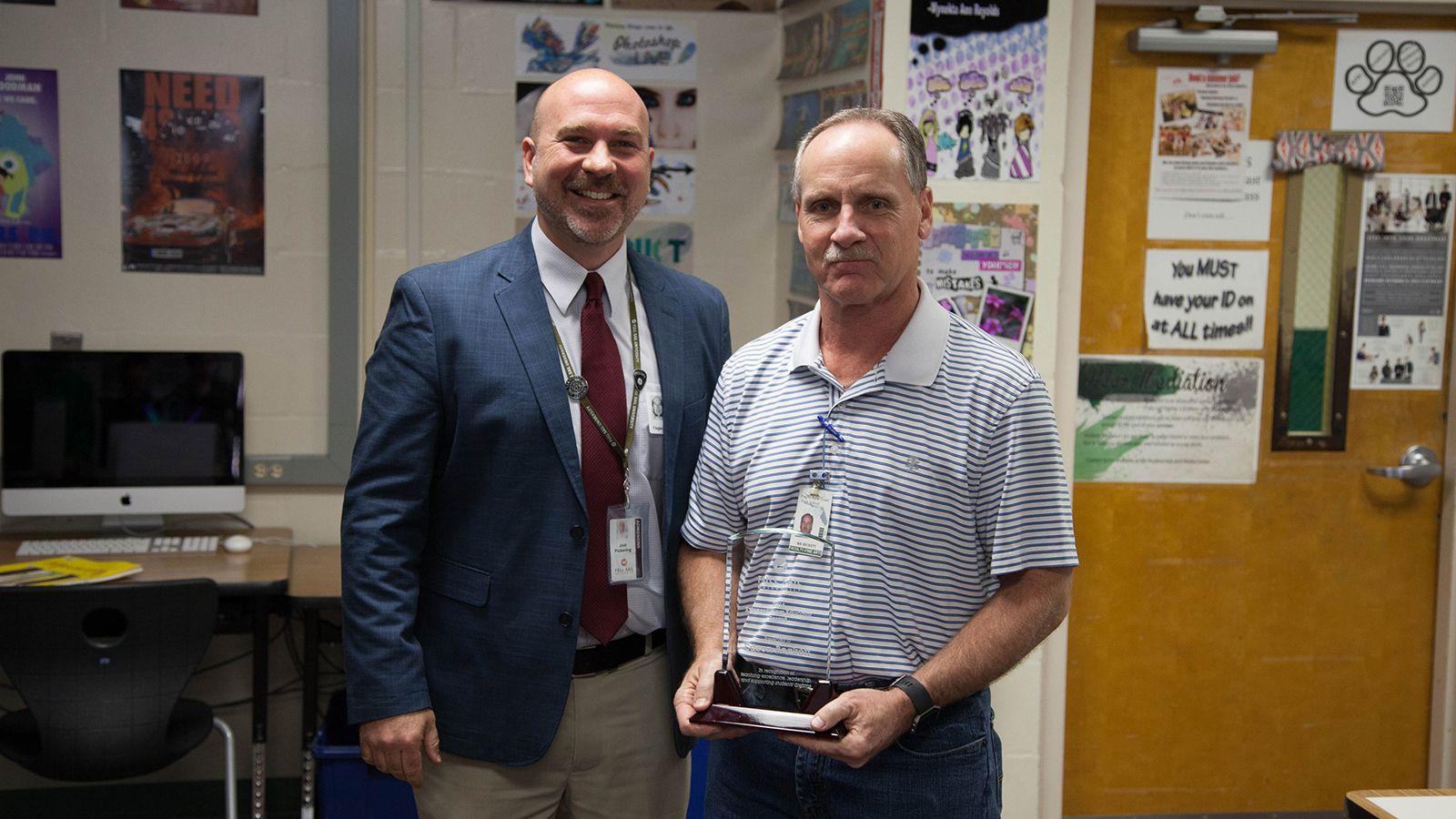 Our students are passionate about the arts, and often that passion is the direct result of the support and encouragement of a great teacher. Edson Beckett is a Digital Arts and AP Arts teacher at Flagler Palm Coast High School, where he has spent nearly 30 years instructing students in the disciplines of digital design, photography, and ceramics.
I'm amazed and completely honored, but I'd rather brag about my students. I currently have over 50 former students making a living in either graphic design or photography. For me, that's the best reward there is."
"We were looking to honor someone who we felt aligned with the core Full Sail values," said Joel Pickering, Full Sail's Community Outreach manager. "We've known Ed for a long time. He's not only a mentor for his students, but also for other educators."
Over the years, Ed has seen many of his students go on to attend Full Sail, including three Creative Minds scholarship recipients. As part of his recognition, Ed was invited to tour the campus and attend the official Hall of Fame ceremony as a guest of the school. The former Flagler County Teacher of the Year said it was nice to be recognized, but he'd rather shift the focus from himself to his kids.
"I'm amazed and completely honored," he said. "But I'd rather brag about my students. I currently have over 50 former students making a living in either graphic design or photography. For me, that's the best reward there is."