Published Apr 08, 2020
Grad Brandon Blackwell: Lizzo's Front of House Engineer
The Show Production grad has also toured with A$AP Rocky, TLC, Camila Cabello, and more.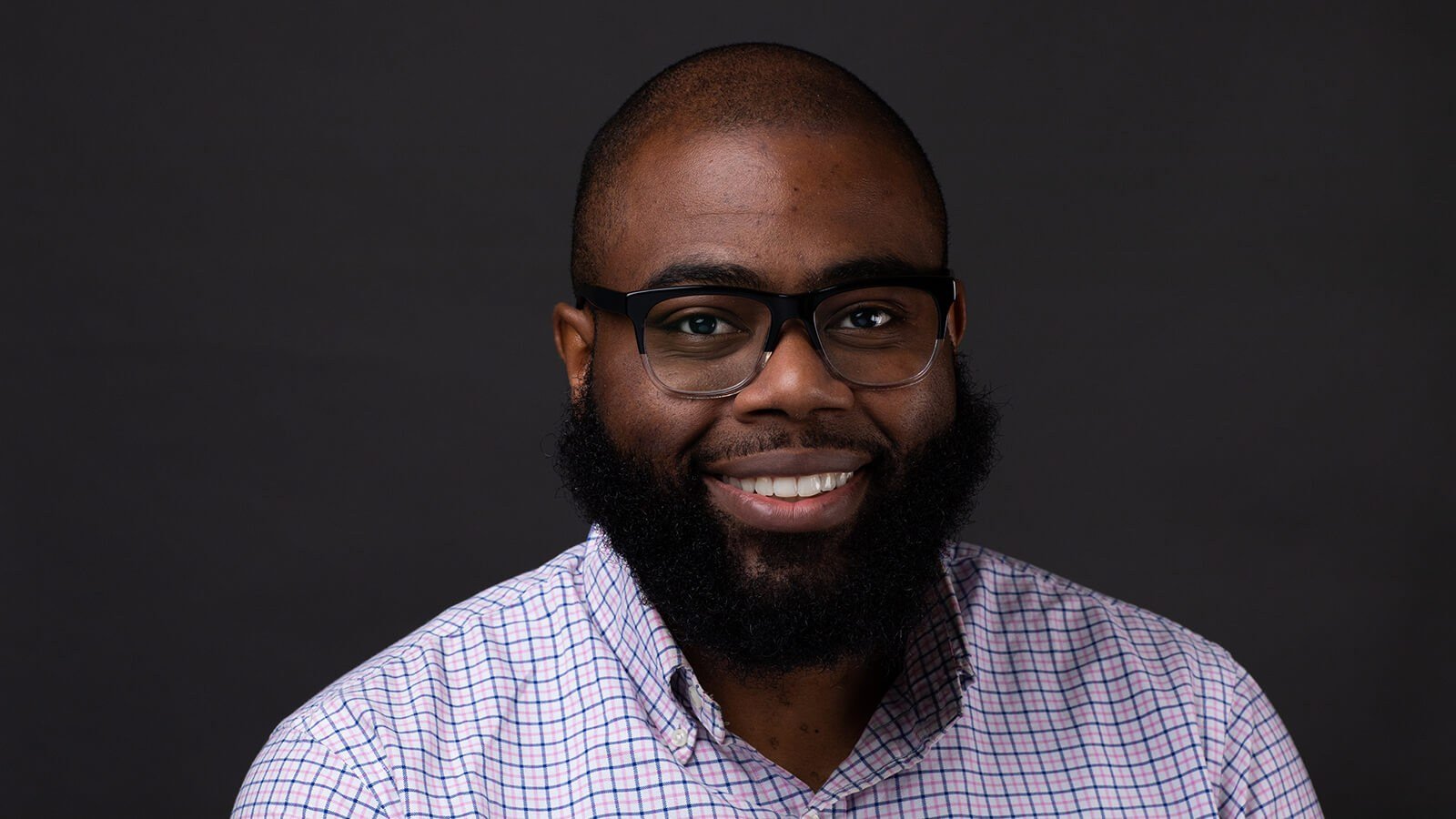 Lizzo's famous for her hits "Truth Hurts" and "Juice," but Brandon Blackwell remembers her most for singing "Happy Birthday." As the front of house engineer on her "Cuz I Love You Too" tour, Brandon was responsible for running the audio equipment and making her voice sound perfect for a new audience every night. Last year on his birthday, Lizzo called him out onstage at a show in Phoenix.
"She stops the show and she goes, 'The guy in the back who makes me sound good but always talks bad about my vocals — let's sing Happy Birthday to Brandon!'" he says. "And it's like, yeah, I do talk about her vocals because I want her to sound great."
When you're watching a concert from the crowd, it looks like the artist is doing all the work. But it takes a lot of experienced engineers like Brandon to bring those nights together.
"The day of a concert, I'll wake up around nine or ten and my stage manager puts all of my gear out to front of house," Brandon says. He picks some stage hands to help him set up his console, tunes the PA, and performs a virtual soundcheck by playing back the multi-track from the previous night's show.
"A soundcheck with the artist is a waste for me. It's not a show, so they don't have that same energy," he says.
In between equipment set ups and tunings, Brandon finds time to eat, talk to his family, and do invoicing for his audio company, Blackwell Productions, before the night's performance demands his full attention. After the show, Brandon packs everything up and gets ready to do it again the next day.
It takes time to build up a resume and work with big artists like Lizzo, but Brandon got to work with her at the Grammys and on Saturday Night Live less than ten years into his career. Full Sail's Show Production program helped prepare him for that quick ascent.
Brandon started mixing sound for his church when he was eight, and found out about Full Sail a few years later. He chose the Show Production program because he wanted to help create unforgettable concerts.
"My first concert was Sade, and I thought, 'I want to be a part of this – 16,000 people in an arena, being moved by the same music,'" he says.
Brandon spent a lot of time mixing on Full Sail's soundboards, but he also remembered to network. He learned a lot from Show Production faculty members like Dave Dean, John Sheldon, and Vince Lepore.
"John was a touring monitor engineer. Dave found the time to work for Full Sail and tour with KC and the Sunshine Band on the weekend. And Vince worked for one of the largest churches in Orlando while reviewing gear for magazines. You put those three guys together, that's what I wanted to be," says Brandon.
After graduation, Brandon's success came more quickly than he was expecting. He met American Idol musical director Ray Chew through a family friend and started working special events with him. Brandon got to mix monitors for artists like Usher, Pharrell, and Ne-Yo. Those connections helped him land a touring gig with TLC in 2016, and he's been on the road almost continuously since then.
Brandon's traveled with big names like Puff Daddy, A$AP Rocky, and Camila Cabello, and there's a lot more he wants to accomplish — like mixing the broadcast and front-of-house music for awards shows.
"The mixer at the Grammys has to take care of every artist on the show. I want to be that guy and mix what you hear on television," he says. "Sending that mix out into the world gives me that pins-and-needles feeling I got during my first arena shows."