Published Aug 11, 2015
Grad Chelsea Lavertu Helps Bring Elsa, Anna, and Other Disney Characters to Life
The 2010 Computer Animation grad is a Look Development Artist at Disney, where her credits include Frozen, Big Hero 6, and Wreck-It Ralph.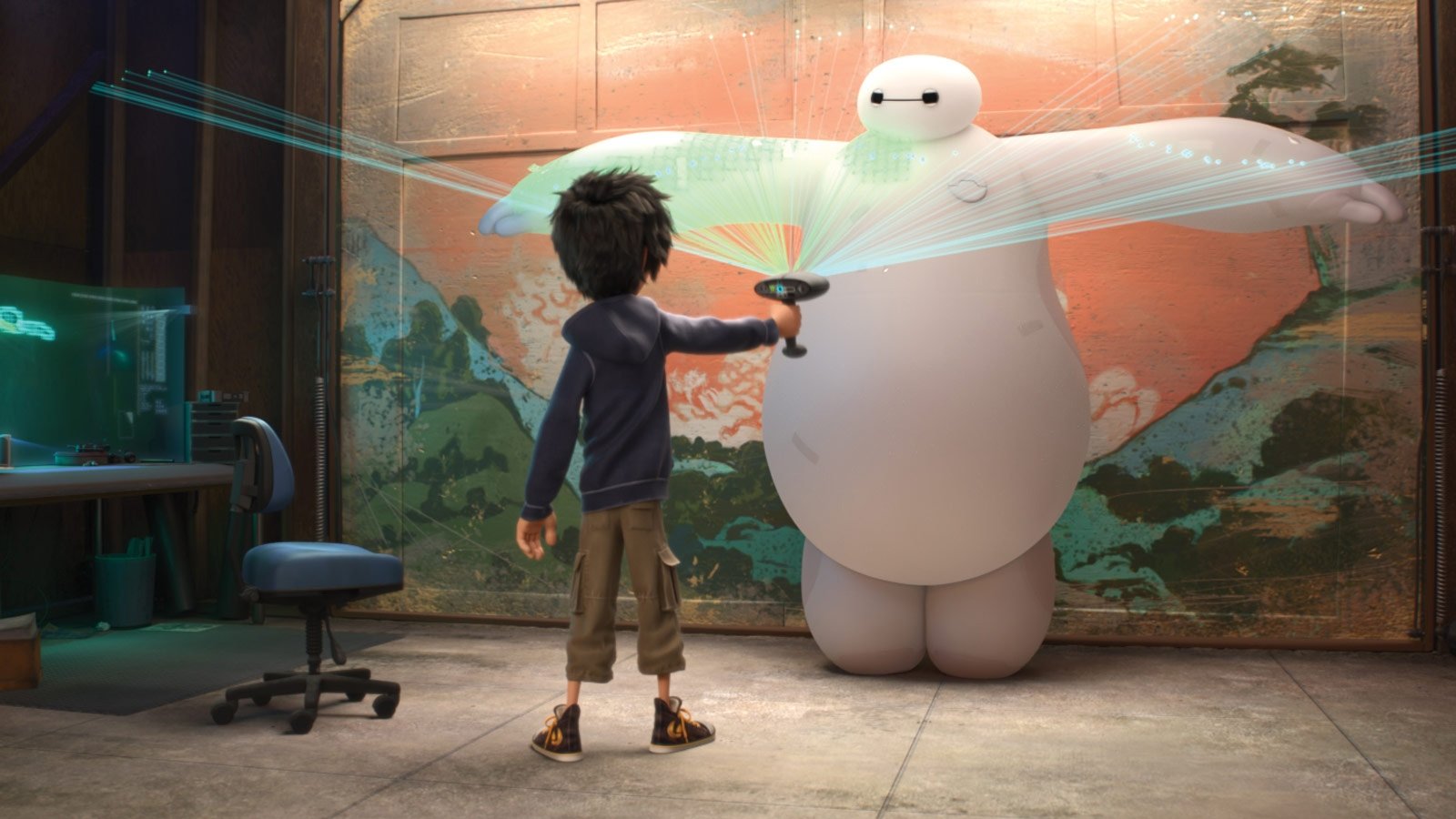 As a student, it's something you likely hear over and over again: Network, network, network. It's encouraged and stressed so much, that you may even get tired of hearing it. But networking really can pay off, and Chelsea Lavertu's story is a perfect example of that.
Chelsea enrolled in Full Sail's Computer Animation program because she loved art and wanted to find a practical way for that art to be seen. After she graduated in 2010, she started sending out her demo reel and applying for as many internships as possible.
"I was getting really discouraged from trying to sell myself, applying for internships and getting rejected. I saw a Talent Development position open for a Look Development Artist with Walt Disney Animation Studios, and I immediately applied," says Chelsea. "Then I remembered [Full Sail Course Director] Shawn Rinehart telling me about a former student of his who had also gotten in to Disney through the program. I got in contact with that grad through social media, and asked him for advice about getting my work seen."
While Chelsea isn't sure if Shawn's contact passed on her demo reel or not (and she never asked him to), she did end up getting an interview, and before she knew it, she was accepting the position and packing her bags for California. Her first project was Tangled Ever After, a short film that followed up Disney's successful release of Tangled in 2010.
"As a fresh graduate, working on a short film was less intimidating for asking questions and making mistakes than working on a large-scale one," says Chelsea. "I was just ecstatic that I was working with the same people that had just made Tangled the huge success that it was."
Since then, Chelsea has worked on a number of titles and projects for Disney, including Wreck-It Ralph, Frozen, and Big Hero 6. As a Look Development Artist, she works to add the color, texture, hair (and fur) to a 3D character after it's modeled and before it's animated.
"When I first started [at Full Sail] I was interested in actually animating the characters, but I found I was more interested in color and lighting and how the final images of a character looked," says Chelsea. "It's amazing to see the finished project. It's humbling that these movies make so many people happy. I'm proud and amazed I get to be a part of it."
Working on some of Disney's biggest animated films is a dream job for Chelsea, and while it's her talent and hard work that's got her to where she is today, she definitely echoes that sentiment we've all heard before: Networking – in the right way – can be worth it.
"It's all about the way you portray yourself," advises Chelsea. "You don't want to seem pushy or needy in any way, so you don't want to immediately ask for a reference. But if you're open about the fact that you're a student and you wish to gain insight into what level your work is at and what you can do to get it better, that's always the best place to start."