Published Jun 19, 2017
Grad Mabel Barba Works as an Art Director for 'Moonlight' and More
The 2011 Film grad has worked as an art director and video playback editor on dozens of productions in Miami and Atlanta.
When Mabel Barba graduated from Full Sail's Film program in 2011, she'd already been sending her resume out for months. But where most job hunters might have covered as much ground as possible, Mabel chose to focus her efforts on one show in particular.
They wanted me to start the next day. I turned around, bought a few clothes and basics and then moved to Miami permanently the following weekend."
"Burn Notice was my favorite show at the time, and I knew they were filming in Miami. I'd been sending them my resume for about a year, and they'd been passing over it for just as long," she laughs.
Undaunted, Mabel picked up some volunteer PA work on a few independent shorts and TV pilots filming around Florida. She did a lot of driving between Miami and Orlando, and she met people on set. Those people knew people, and after a year of making inroads, she finally landed an interview with the Burn Notice art department. She got the offer on the drive back to Orlando.
"They wanted me to start the next day," says Mabel. "I turned around, bought a few clothes and basics and then moved to Miami permanently the following weekend."
Since then, Mabel hasn't stopped moving. She's worked as an art director and video playback operator on dozens of productions between Miami and Atlanta, including shows like Graceland and Bloodline, and movies like Baywatch and this year's Academy Award winner for Best Picture, Moonlight.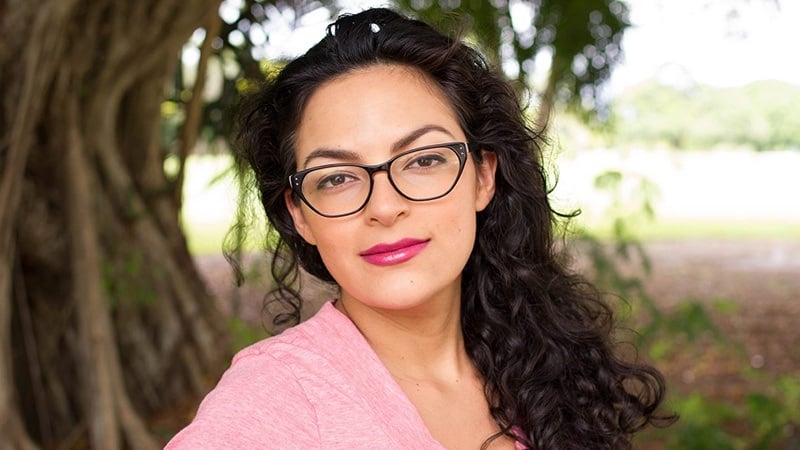 Mabel Barba, Film graduate
"Every job I've gotten since graduating has been on a recommendation," she says. "I've built a reputation on knowing how all the other departments work, and I try to keep in mind how different design choices affect everyone else on set."
Mabel learned to work efficiently on episodic shows like Burn Notice. Because television shooting schedules are so tight, she made a habit of showing up to set with the script and her call sheets practically memorized. That focus on preparation transferred seamlessly to her work on independent features like Moonlight, which filmed in just 25 days.
"For Moonlight, we had to get creative with how we spent our budget. Part of our strategy was to shoot in real locations all over Miami. That saved us money, but meant we also had to deal with things like cockroaches and used needles in areas where crime is high," she says.
For the final scene of the movie, the crew shot in Jimmy's Eastside Diner, a real restaurant in the historic Little River neighborhood. There were mirrors everywhere, which made it difficult to set up shots, so Mabel and the other art directors put up wallpaper to hide the reflection of the cameras.
"We had to age the wallpaper make it look like years of grease and grime were on it. We put up diamond plate metal to cover more mirrors in the kitchen, and we bought curtains from Goodwill," she says. "The owners of the restaurant liked the changes so much, they kept them after we left."
Mabel is currently wrapping up another art direction gig, this time for a Nickelodeon show called I Am Frankie about a teenage android. She says the key to approaching each new project is to pay attention to everything – from the way rust runs down a street sign to how the edges of a business card wear away over time.
"So much of what we do in the art department is pre-aging. Those little details help to draw the audience into the world of the show or film."
And she's continuing to build her reputation as someone who understands the rhythm and flow of a film set.
"My goal is to stay humble and open," she says. "When I show up to set, I accept every piece of information that comes to me, and I make a point of finding out what everyone else does and helping where I can."