Published Apr 01, 2021
Grad Tanya Scales Focuses on Accessibility and CMS Functions for HubSpot
The Web Development grad is a software engineer, coding themes and other assets for the company's content management system.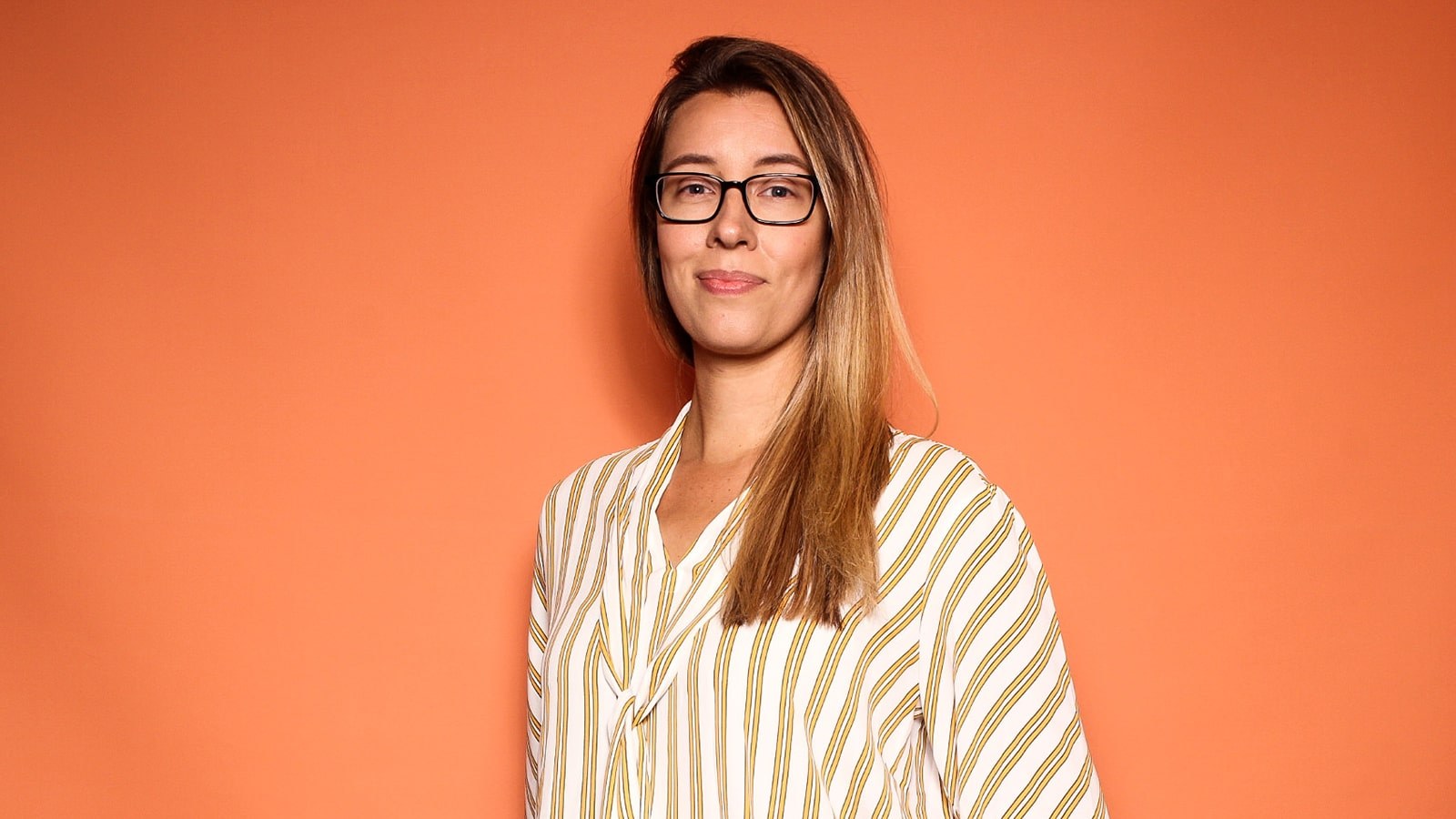 Tanya Scales loves two things: coding and accessibility. In her current role as a Software Engineer at HubSpot, she makes sure that the assets in the company's content management system are functioning perfectly for HubSpot's customers, and she works to get the CMS's features up to accessibility compliance standards. Her Web Design & Development degree (now Web Development) from Full Sail helped her find her tech passions and prepared her for her current role's eclectic responsibilities.
Tanya started hunting for schools with technology programs when she was looking to make a career change from administrative work. The online format and course options made Full Sail's bachelor's program an appealing choice.
"I definitely remember appreciating the wide variety of classes that were in the whole program," Tanya says. "From a design aspect, and learning tools for maybe going down that route, all the way to Python coding, which is totally back-end… I really liked knowing what I liked and what I didn't after I was done with everything."
Tanya says that Full Sail's curriculum directly applies to all of the work she's done post-graduation. Learning version control (a system that software developers use to track and manage changes to code) was a major benefit.
"There was this project where you had to reach out to a company about their version control, and how they use it in their day-to-day workflow. And Mad*Pow was the [design agency] that I reached out to... And I feel like having that initial introduction to them, and they knew I was in school, at one point inquiring about it, gave me a leg up when I was applying for a job there," she says.
Tanya started working at Mad*Pow as a Creative Technologist after she graduated from Full Sail. The position required someone with design chops and front-end development skills, and her holistic tech education made her a perfect fit. She also had her first experiences working on accessibility compliance, which quickly became a passion.
"Mad*Pow works with a lot of government and healthcare providers. And a lot of those, when they go to design sites, they have to be compliant with accessibility… So I gained an interest in it. I took some courses and got certified as an accessibility professional. And I continue to do that at HubSpot."
Aside from helping out with HubSpot's accessibility efforts, Tanya's primary responsibility is working on the company's content management system. She started off as a Web Developer in HubSpot's Design Assets Team, where she helped create default options and themes that customers choose from when they're building websites on the CMS. She was recently promoted to Software Engineer.
"Sixty-five to 70 percent [of my job] is nitty-gritty codework and cross-team collaboration, making sure that everybody's on the same page with implementation," she says. "My day-to-day consists of working on [quarterly and end-of-the-year] initiatives, which has to do with assets. Mainly creating or working on a new asset, like a new theme, or helping another team with some cross-collaboration on a theme that maybe they're looking to build on the CMS."
Tanya's favorite things about being a software engineer are working on accessibility measures and using her coding know-how to improve the way something works. She found a job that capitalizes on both of her passions — and she thinks other graduating web developers can reap the same rewards if they listen to their gut.
"My advice would be to follow your instinct when you're going through the courses as to what is interesting to you. And to always be learning and constantly updating your skill set. That will get you so much further in your career."