Published Sep 22, 2023
Show Production Grad Tours with The Weeknd
As the Automation Crew Chief on the performer's After Hours Til Dawn Tour, Rob Prager sets up and controls stage lifts, robots, and set pieces.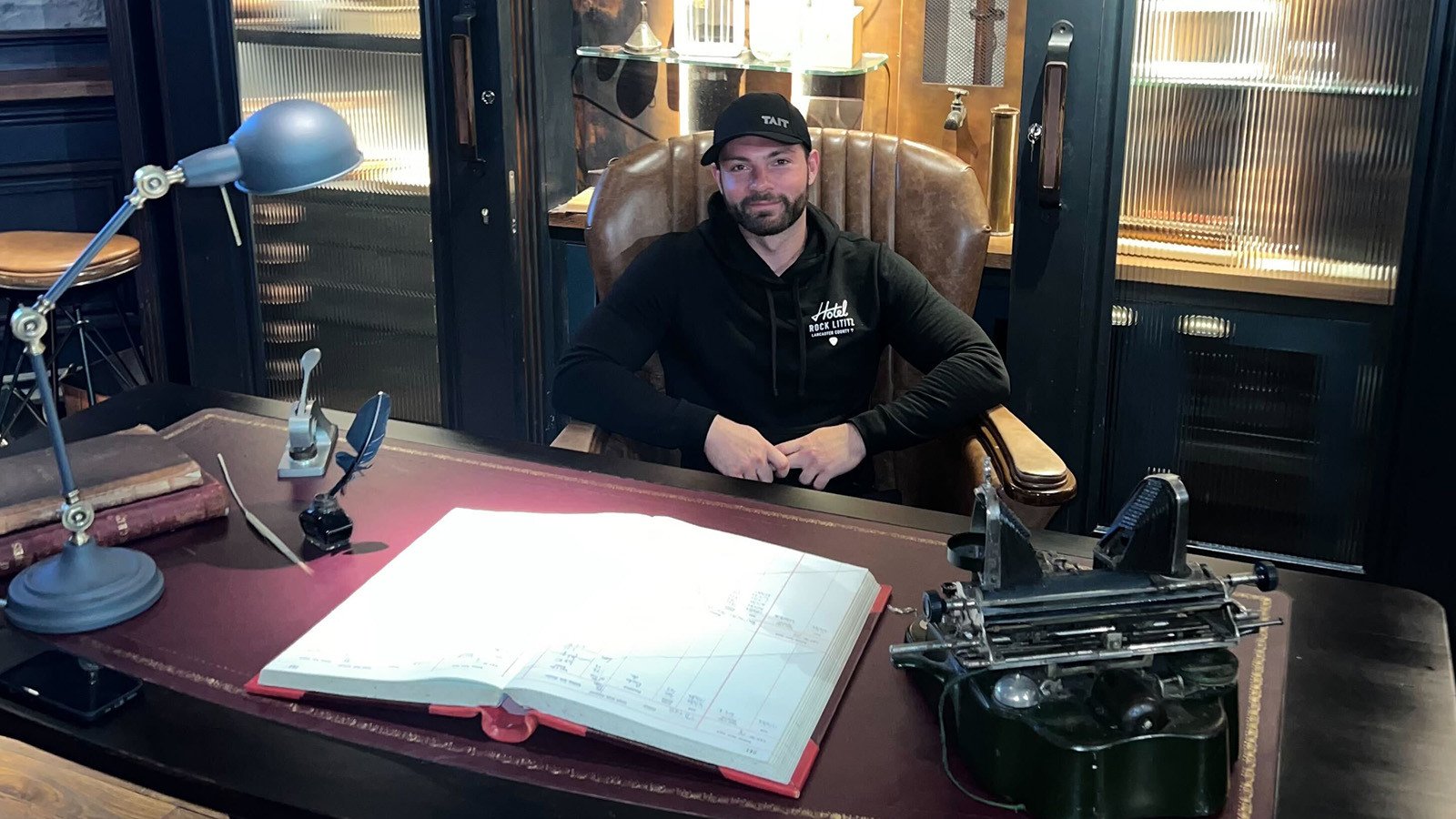 Show Production grad Rob Prager has tackled plenty of behind-the-scenes problem solving on music tours, but a recent challenge on The Weeknd's global After Hours Til Dawn Tour sticks out in his mind.
"We played [in] Tallinn, Estonia, and we actually played on the side of a hill," Rob says. "To load a show, you need level ground to level the stage and unload trucks. To do that on the side of the hill is just absolutely insane. It took a lot of thinking like, 'If the stage needs to be level on the hill, how high do the stage legs need to be in certain spots? How low? How can we make this sturdier?' We [figured that out] and it was one of the most beautiful looking shows we've ever done. I think we had 65,000 people on the side of a grass hill, just hanging out listening to The Weeknd."
"Talk to everybody. You never know who's who. Some of the people I work for, they're wearing sweatpants, they're wearing tank tops, but they're the production manager for some famous artists. Be nice to everybody. Take the time and get to know people."
Rob has handled those issues and more on The Weeknd's tour. He's currently the show's Automation Crew Chief, and he works with his own team and the show's other crew members to put on concerts for thousands of fans across the globe. Rob's passion for touring and his Full Sail education helped him find his way to massive, complex live shows in the music industry.
Rob wanted to work in music since he was 13; he originally dreamed of becoming a front of house engineer for metal bands. However, his time at Full Sail showed him additional opportunities in the touring world, like becoming a lighting tech or electrician. After Rob graduated, he did lighting installs for Universal Orlando events and Disney on Ice. He was touring with the Blue Man Group as the Head Electrician when a fellow crew member suggested that he shift into automation.
Automation crew members handle electric rigging for live shows. They set up and control a show's mechanical pieces, like moving walls, stage lifts, or equipment for stunts (like helping a performer fly over the audience). Rob knew that automation was the next step in his career, and he made a potentially risky move to make the change.
"I was building a show [for R.U.N. by Cirque du Soleil in Las Vegas] doing lighting. I found out they had an automation position open on their show KÀ. I went over there to go interview and they're like, 'Oh, we can't hire you. You already work for the company in lighting, so we can't offer you a position,'" he recalls.
"So I walked across the bridge and I quit my job, and walked back and I was like, 'Hey, I don't work here anymore.' And they're like, 'We never offered you a job.' And I was like, 'Well, I just quit mine.' And they're like, 'Well, clearly this kid's really interested in working here, he has a drive for it.' So that's kind of how I stepped into the world of automation," he laughs.
Rob eventually shifted back into touring and made his way to his current role as Automation Crew Chief for The Weeknd's tour. Rob has plenty to do for the sophisticated show: His team sets up and controls a 30-foot-tall robot woman that rotates in a giant circle, a 35-foot-wide moon that hangs from a winch and moves vertically during the concert, and stage lifts for The Weeknd to stand on as he performs. It takes four days to set up the equipment housed in the show's 45 semi-trucks, and Rob's team works 17-hour days to place and test the production's rigging and cables.
The Weeknd's concerts offer plenty of excitement for Rob, but his favorite part of the tour is connecting with his team members after each show ends.
"Loading out shows with my team is the greatest thing ever because putting it in is such hard work and such long days. And then you get a really big high from doing the show and there's this adrenaline rush. And then you pull it out and things are getting tossed into trucks and people are yelling and gears are flying this way and that way. And it's just such a fun experience. You're trying to beat your records and go see how fast your team can go. It's a true bonding experience," he says.
Prioritizing interpersonal connections helped Rob find his path in show production – he says it's an essential skill for anyone who wants to be involved in the industry.
"Talk to everybody. You never know who's who. Some of the people I work for, they're wearing sweatpants, they're wearing tank tops, but they're the production manager for some famous artists. Be nice to everybody. Take the time and get to know people."