Published Mar 06, 2019
Students Take Home Top Honors at Collegiate DECA State Competition
Students from the Music Business and Entertainment Business programs participated in a three-day competition.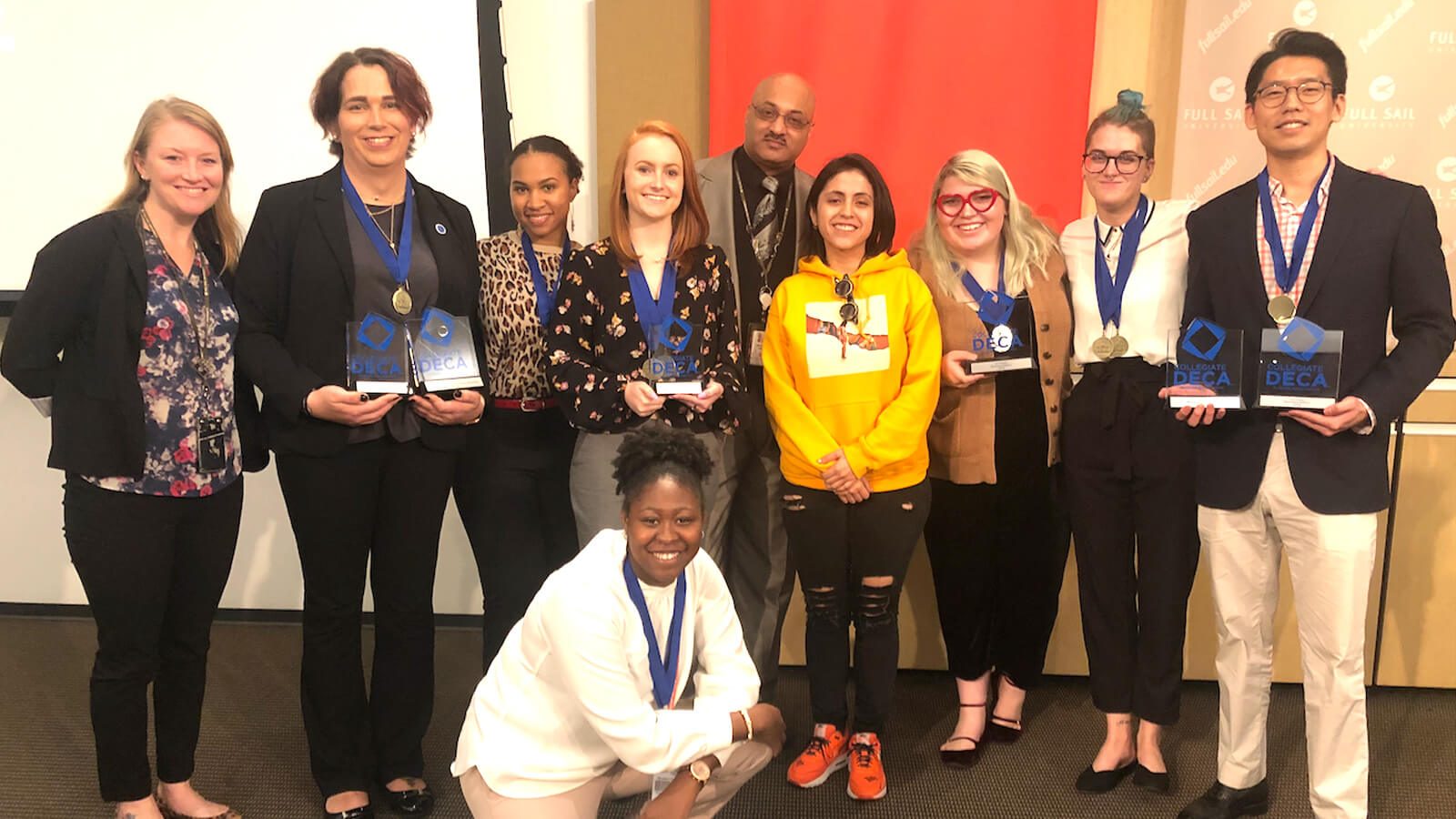 Full Sail University recently co-hosted a three-day Collegiate DECA State Competition with the University of Central Florida, featuring keynote speakers, leadership development workshops, and live performances.
DECA is a not-for-profit student organization that prepares students for careers in marketing, finance, hospitality, and management during their high school and college career. Members of Full Sail's Collegiate DECA chapter, including students from the Music Business and Entertainment Business degree programs, participated in the three-day annual competition against students from Florida State University, University of Central Florida, Indian River State College, Johnson and Wales, University of Tampa, and Broward College.
Full Sail's team of seven students took home top honors over the weekend, including first place in the Starting a Business, Business Ethics, and Managerial Accounting categories. Second-place awards went to two students in the Music Business degree program, and five Top 10 medals were awarded to Full Sail students; all award winners and medalists are now qualified for the international DECA competition in April.