Published Dec 23, 2013
Year in Review 2013: Who (and What) We Spotted on Campus
Our Year in Review series features the best of life at Full Sail in 2013, highlighting award-winning grads, popular student work, industry guests, and more.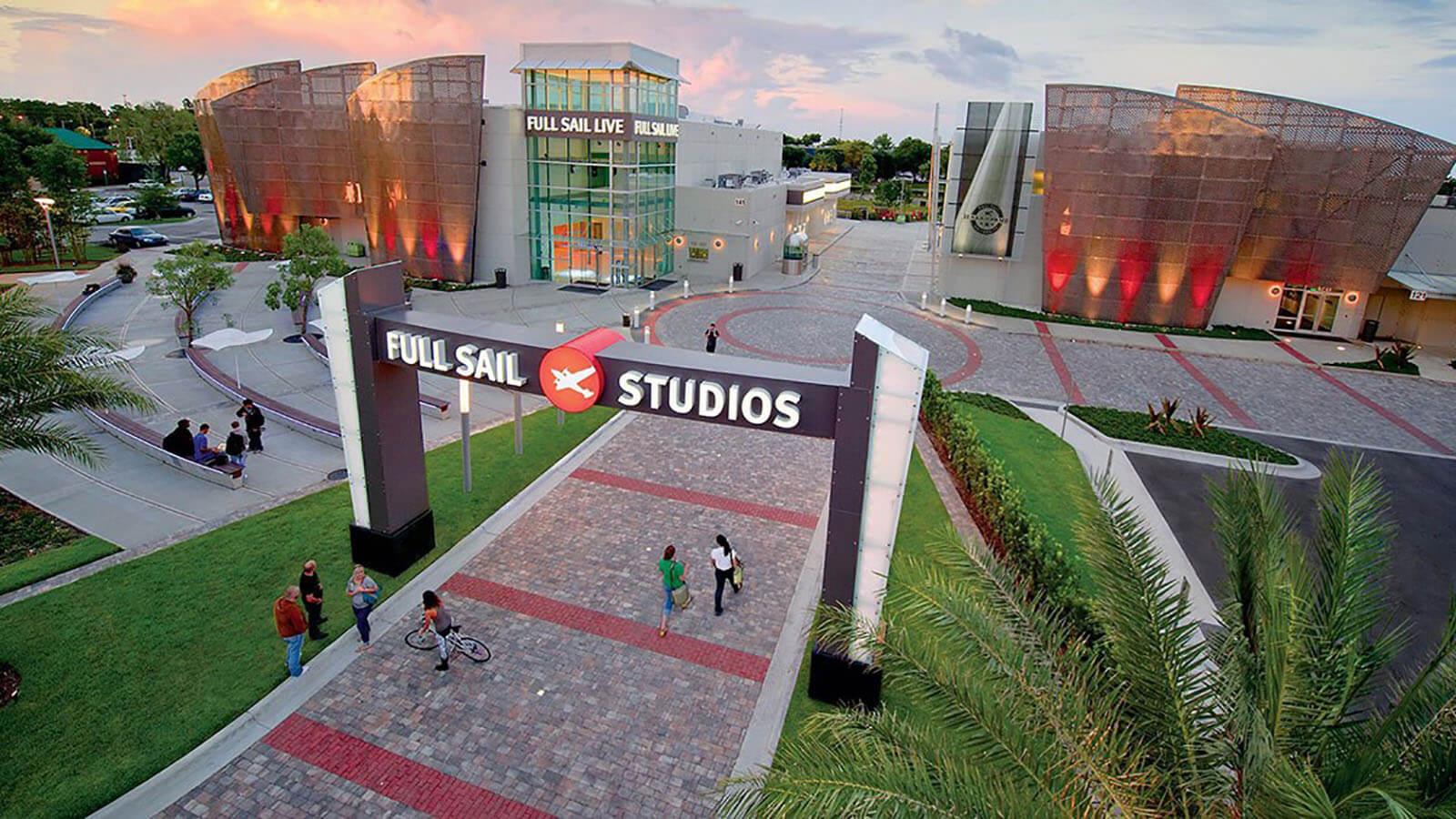 Between a year's worth of This Week at Full Sail posts and dozens of Spotted on Campus entries, 2013 turned out to be another incredibly busy year on campus. We tried our best to catch every presentation, special event, and notable guest that made their way to campus this year, which has left us pretty exhausted! Check out some of the highlights below, then let us know in the comments who your favorite guest was or who you'd like to see on Full Sail's campus in 2014.
As part of the Fourth Annual Hall of Fame Celebration, recording artists Mat Kearney and Marc Broussard both stopped by for free, standing-room only concerts in Full Sail Live. (Footage from Marc's performance ended up becoming his first ever concert video, Marc Broussard: Live From Full Sail University.)
Electronic music group Krewella brought their high-energy live act to Full Sail's backlot, where they starred in a video shoot for the opening sequence of ESPN's coverage of the 2013 NCAA Division I Women's Basketball Championship.
In April, Oscar-nominated animator, writer, cartoonist, producer, and director Bill Plympton led a guest lecture in Full Sail Live. He took part in a live drawing session and and answered students' questions about his career.
A series of private events were held in Full Sail Live this year, including the Orange County Firefighters' Graduation, the Orange County Mayor's State of the County Address, and more. One of the most popular ones was The Florida Blogger & Social Media Conference – a.k.a. FLBlogCon – which brought several of the area's most enthusiastic social media junkies to campus.
Among the dozens of student film sets we spotted around campus this year, this CSI-style morgue set from back in May was definitely one of the coolest.
Other Hollywood actors spotted at Full Sail this year: J. LaRose (Insidious) and William Baldwin, who visited campus with his business partner Warren Kohler to talk about their production company.
Some of the area's best B-Boy dancers went to battle during the Red Bull BC One Cypher Orlando competition, which was held on campus in July.
Another Red Bull-sponsored event that called Full Sail home this year: Red Bull Training Grounds, a weekend-long StarCraft II tournament won by Jens "Snute" Aasgaard. Game Design Master's student Paulina Cabrera was awarded a $10,000 "Gives You Wings" scholarship during the event.
More pro-gamers made their way to Full Sail Live for the Major League Gaming Fall Invitational, which featured day-long Call of Duty: Black Ops II and Dota 2 tournaments. MLG founder Sundance DiGiovanni was also in attendance for the event, and he spoke to students prior to the competition.
Besides the monthly tapings of their popular NXT show in Full Sail Live, WWE opened up a state-of-the-art Performance Center right around the corner from campus this year. During the grand opening ceremony, WWE Superstar Triple H awarded a $10,000 scholarship to Show Production student Felipe Giannazzo.
Several guests from the game industry (many of them grads) made their way back to campus this year to talk about their work on big-name projects, including people working at EA Tiburon, NetherRealm Studios, and more. One of the highlights was Game Development grad Elbert Perez of Microsoft Studios, who spoke to a packed crowd not once, but twice, this year about his work in the industry.
An episode of National Geographic Channel's "Brain Games" reality series was shot on one of Full Sail's soundstages in September. Several faculty members worked on the show's crew for the taping.
Popular Latin musician (and Full Sail grad) David "Sie7e" Rodriguez swung by campus before his concert at Orlando's House of Blues.