Published Mar 07, 2023
20+ Show Production Grads Work on Biggest Tours of 2022
Full Sail grads worked behind the scenes on tours for Bad Bunny, The Weeknd, Elton John, and more.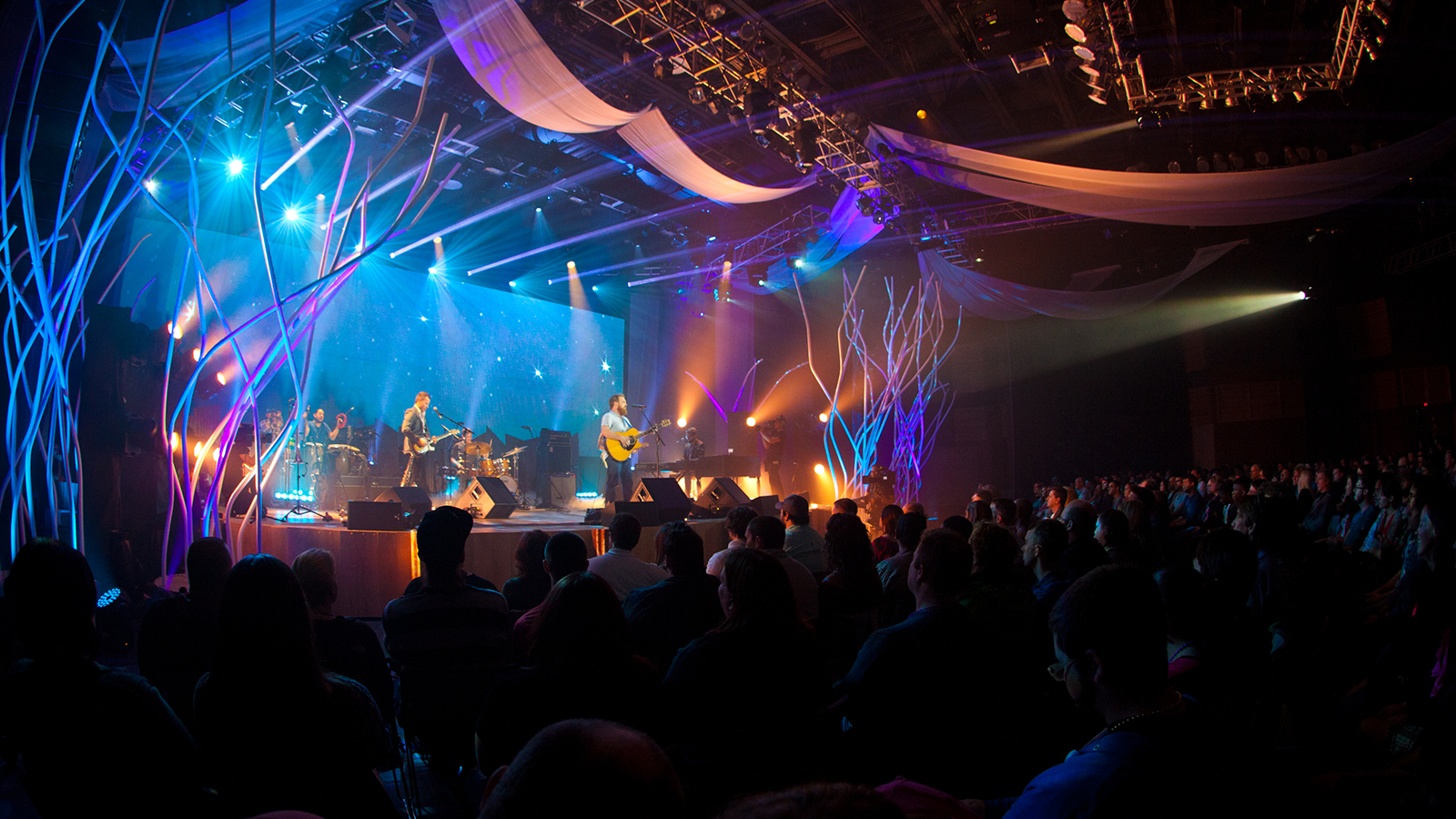 More than 20 Full Sail University Show Production graduates worked on some of the most successful tours of 2022, including Bad Bunny's El Último Tour Del Mundo, Elton John's Farewell Yellow Brick Road Tour, and The Weeknd's After Hours Til Dawn tour.
The Show Production degree focuses on helping students develop collaborative and team-centered skills. This versatility is essential when working with the large touring teams required to produce these worldwide live shows and concerts.
Andrew Bongardt worked on multiple tours last year, including the BTS tour as a Radio Frequency Coordinator. He was also a System Engineer for Guns N' Roses, Maroon 5, Alicia Keys, and former One Direction member Louis Tomlinson.
Nick Jarck only just graduated from the Show Production program a year ago but has already gotten to work as a PA Tech for Paul McCartney, the Trans-Siberian Orchestra, Kiss, and Josh Groban in 2022.
Show Production grads John Giacomuzzi and Ken Fielder both had the opportunity to work on the most successful tour of the year: Bad Bunny's El Último Tour Del Mundo. John helped keep the Latino pop sensation's behind-the-scenes organized and chaos-free as a Stage Tech. He also contributed to tours and shows for The Weeknd, Stevie Nicks, Avril Lavigne, and Sting.
At least three grads had the opportunity to work on Elton John's final world tour, the Farewell Yellow Brick Road Tour, in 2022. Simon Mathews, Mathew Butler, and Kaimaiya Cuffee helped the world celebrate the final hurrah. Shona Knorr honored another rock icon in their role as a Lighting Tech for Roxy Music's 50th Anniversary Tour.
Show Production grad Rob Nelson brought country singer Morgan Wallen's stage to life as a Moving Light Tech. Casey Harriman worked as a Stage Tech to help John Mayer swoon his audience. Wiz Khalifa's fans wouldn't have been able to appreciate his catchy rhymes without the help of Lauren Veler working as an Audio Tech.
Additionally, several grads also took part in other types of exciting live productions, including Disney on Ice's Frozen and Encanto shows, John Mulaney and Bill Burr's live comedy shows, and ESPN's Monday Night Football.