Published Sep 21, 2018
Adobe Creative Jam Held On Campus
The popular event was once again held in the Full Sail Live venue, and welcomed students from all degree programs.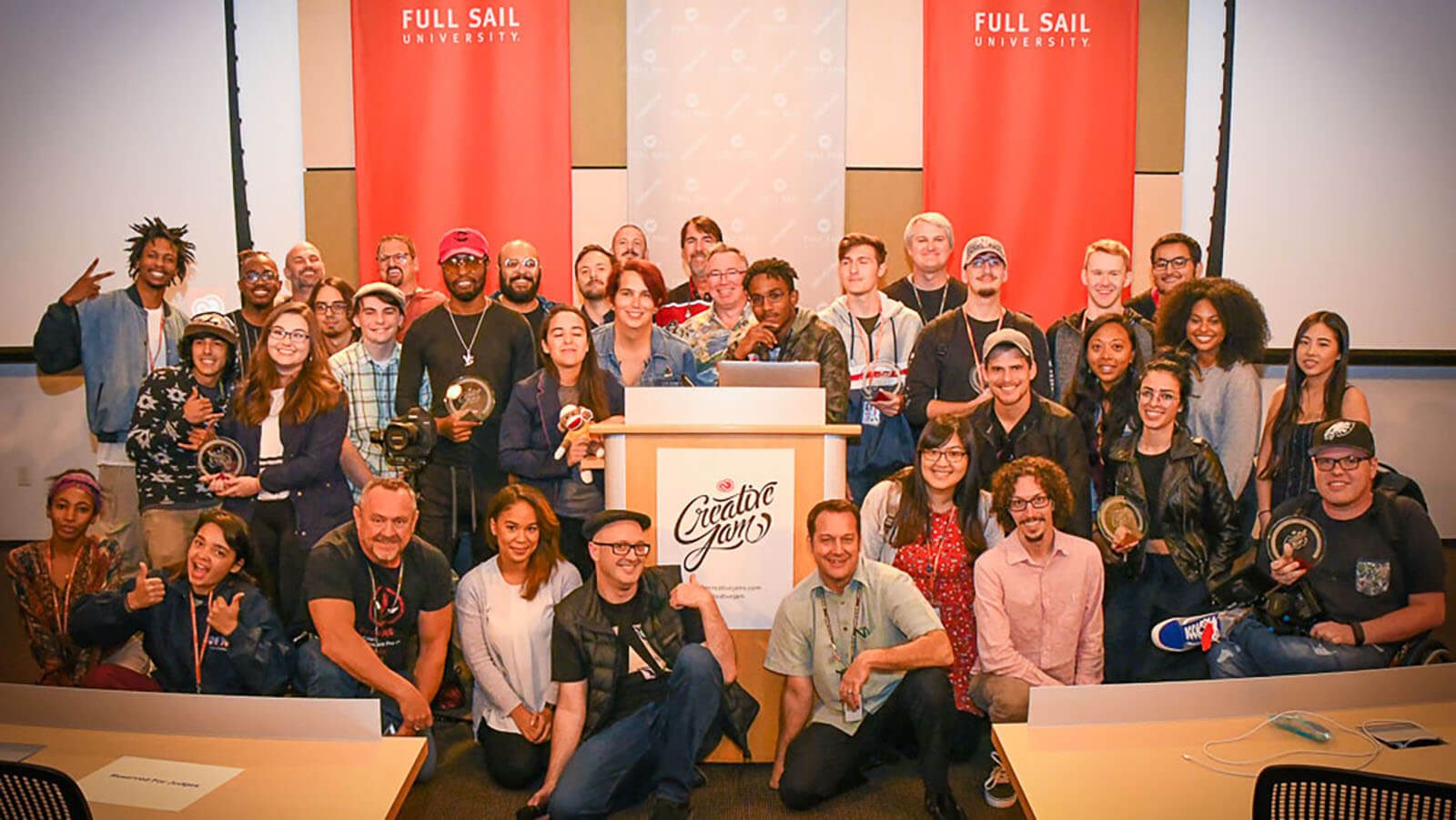 Full Sail University recently welcomed the Adobe Creative Cloud team back to campus to host another Adobe Creative Jam in the Full Sail Live venue.
The event kicked off with presentations from three special guests, Michael Cardwell (founder of Digital Brew), Nick Sambrato (founder and CEO of Mama's Sauce), and Temi Coker (Adobe Creative Resident).
The special event was exclusively open to students, and those wanting to participate in the competition had to submit a form prior to the event; this year, 12 teams were chosen to participate. Teams were given the theme "Taking Dreams Seriously for 40 Years and Beyond…" and had three hours to complete their work using Adobe Creative Cloud apps. The teams competed in three categories: graphic design, motion design, and social campaign.
When the allotted time was up, tournament participants took to the stage to share their creations with the audience, who then had the opportunity to vote for a People's Choice winner while the grand prize winner was selected by a group of judges.
Students also had the opportunity to have their portfolios reviewed by industry experts, getting valuable feedback and learning new techniques to attract potential clients.