Published Jul 25, 2014
Film Final Project Course Director TJ Doctor: From Full Sail to Sundance
Working to make sure the Directors Lab runs smoothly is Film Final Project Course Director Antonio "TJ" Doctor, who serves as the Production Supervisor for the Sundance Institute's Feature Film Development Program.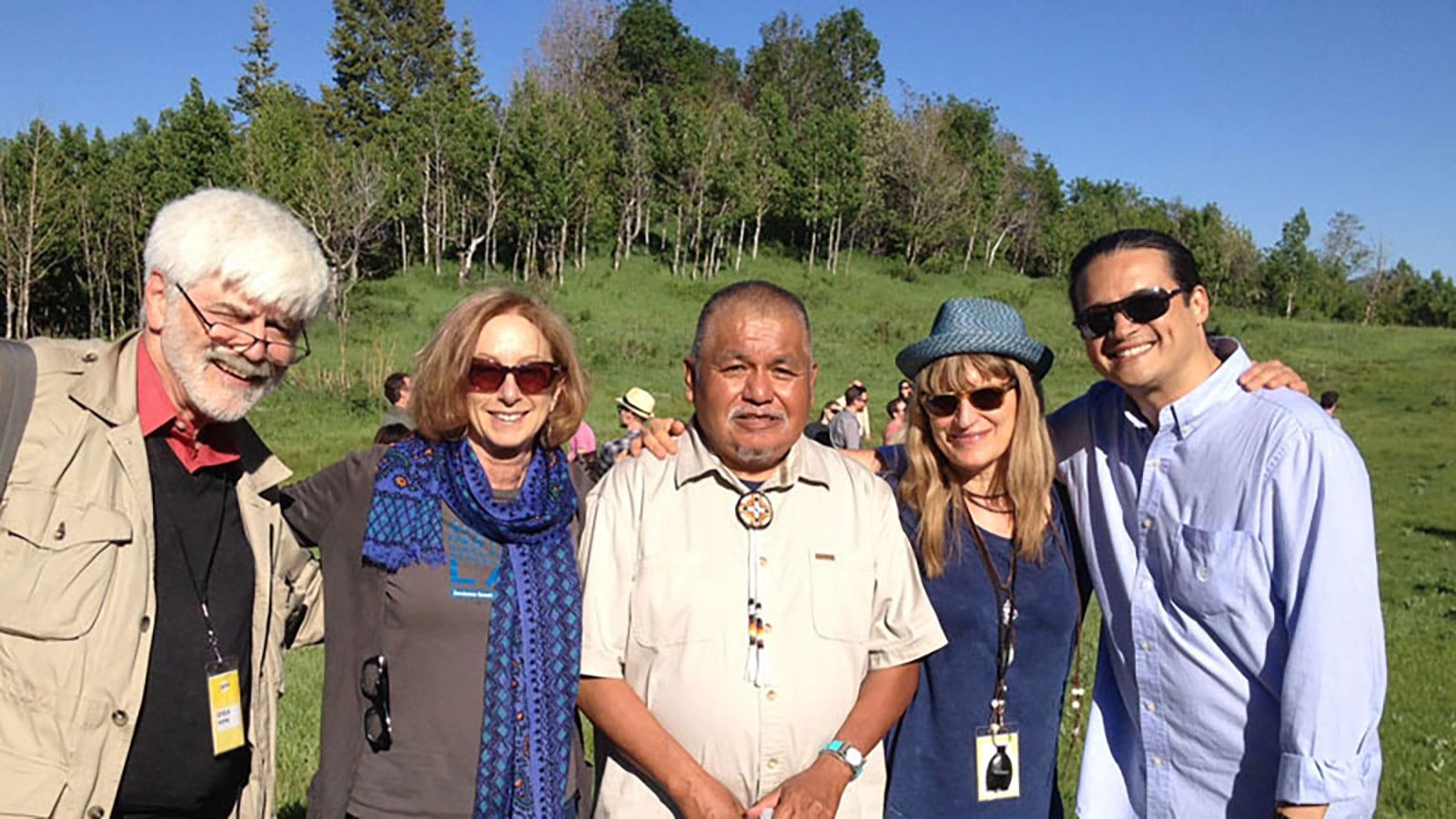 A small group of promising filmmakers from around the world are invited to the Sundance Mountain Resort in northern Utah every summer to take part in the Sundance Directors Lab – an intensive, month-long session that gives them the chance to work on developing their projects with advisors and production crews.
Some of the industry's most acclaimed directors (like Alexander Payne, Catherine Hardwicke, and Robert Redford) attend the Lab to serve as advisors, and some of the most popular indie film releases in recent years (Beasts of the Southern Wild, Requiem for a Dream) are projects that have been workshopped at prior Directors Labs.
Working to make sure the Directors Lab runs smoothly is Film Final Project Course Director Antonio "TJ" Doctor, who serves as the Production Supervisor for the Sundance Institute's Feature Film Development Program.
"Each fellow shoots scenes for their project in order to work out their stories and find a visual style for their film," says TJ. "Those scenes aren't in the actual film, it's more like a big dress rehearsal. The fellows have dedicated crews to help them shoot these scenes, and I'm responsible for assembling and managing those crews."
TJ – a Full Sail Film Production associate's grad who has worked as a faculty member in the Film department for 14 years – got his start at Sundance 11 years ago, while working as a runner during the Sundance Film Festival. He was hired to work on the crew for the Directors Lab, and eventually worked his way up to the position of Crew Chief. After six years in that role, he was promoted to Production Supervisor.
TJ is responsible for all aspects of the Lab's production. Between January and May he works to gather all of the gear for the Lab (most of which is loaner equipment) and hire the production crews, which consist of assistant camera ops, gaffers, mixers, boom ops, set dressers, script supervisors, assistant directors, and a production designer. During the Lab in June, he's in charge of production scheduling and manages all of the crew members, who work with each fellow as they rehearse, shoot, and edit their scenes.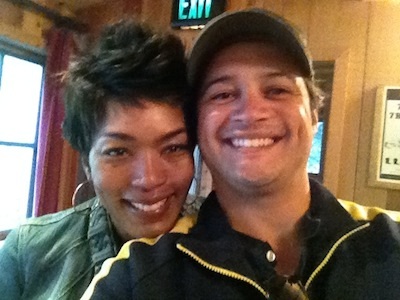 TJ at the Directors Lab with actress Angela Bassett.
"[On a real shoot] you would set a plan and execute it, but at the Lab, we'll shoot the same scene multiples times, with different angles and different lighting set ups," says TJ. "We're very organic and fluid as far as how we work with the directors, so that they can be free to explore and experiment with their scene. It's not a standard union shoot – crew members will be working in several different departments."
At this year's Lab, eight Full Sail Film grads worked in production roles, and in past years, numerous other grads and faculty members have been a part of the Lab's diverse crew as well. "Often times, we don't have departmental lines because the crews are so small, so I'm looking for someone who's sort of a catch-all," says TJ, "and Full Sail grads often have that skill set because of everything they've learned in the program."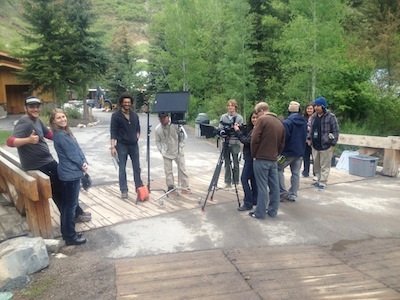 Full Sail alumni on set at the Sundance Directors Lab.
This year's Directors Lab featured eight aspiring filmmakers and was a huge success, according to TJ. Every project that was workshopped was unique in its own right, he says, and his favorite part of the Lab was getting to talk to the crews and learn what each member gained from the experience.
"Up there [in Utah] it's not about the red carpet and the paparazzi and over-publicizing what you do, it's more about the communal collaboration of all of these artists working on something that's not even ready for the screen yet," he says.
Back on campus now and overseeing final film projects, TJ will work to recruit crew members and research new gear until his role with Sundance ramps up again in January, when he'll start preparing for next year's Lab. While it has sometimes been a challenge to juggle both positions, TJ says that the experience is rewarding, and he's eager to share with his students what he's learned from the Lab.
"[I tell them about] the creative side and learning to focus on what the story and the performance is," says TJ. "Movies are more than just gear. It's about the story and the people you're identifying with on the screen, and I think that's the biggest thing that I've tried to bring back and communicate with my students, especially in Final Project. The gear is always going to change, but story isn't."
Students interested in opportunities with the Sundance Institute Feature Film Development Program can get more information at sundance.org.