Published Sep 19, 2023
Film Grad Was 'Black Panther: Wakanda Forever' Assistant Editor
Alain Fleury went from working as a video editor on a cruise ship to being an assistant editor on the blockbuster Marvel film.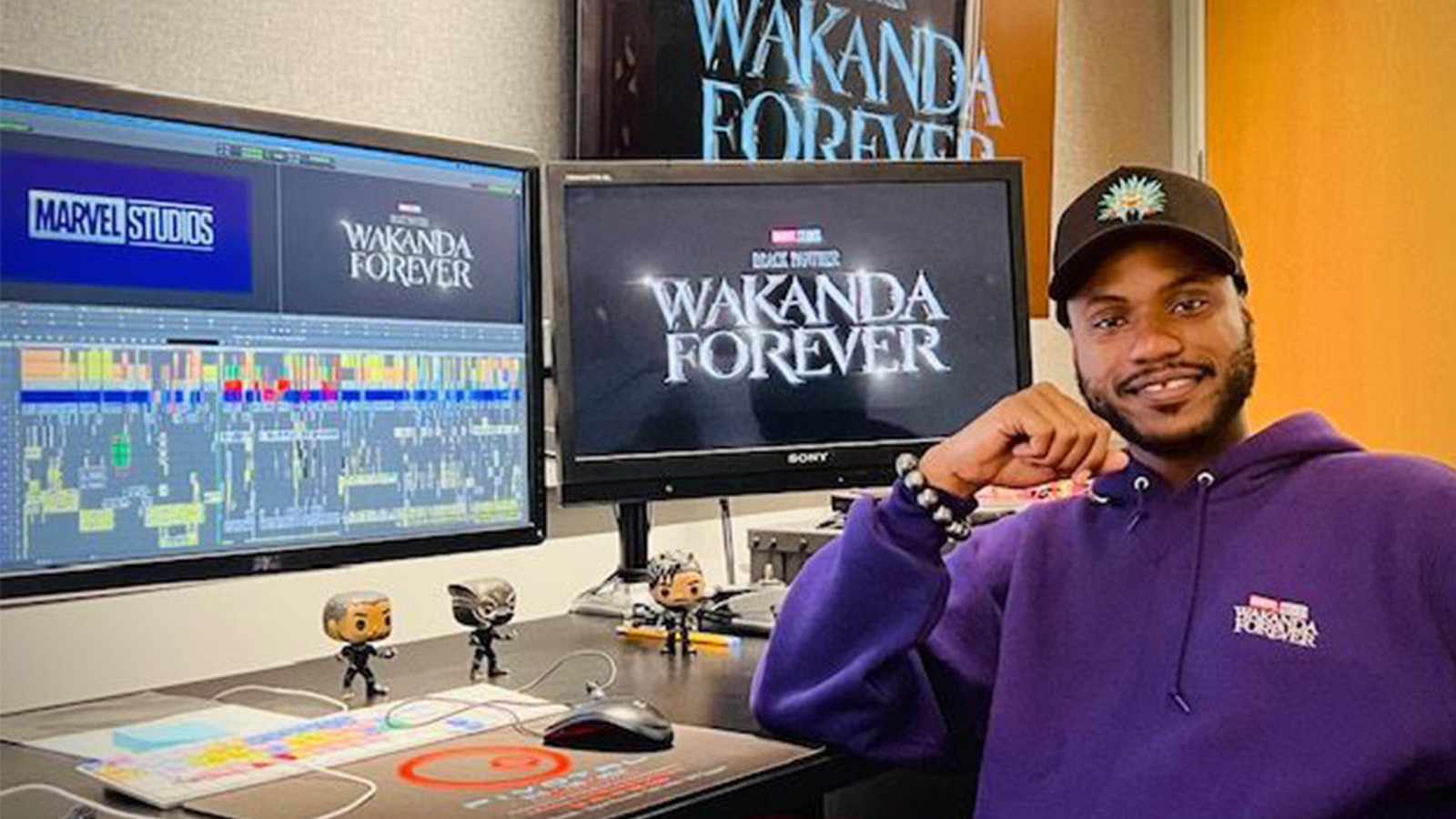 Born in New York to Haitian parents before moving to Florida, Alain Fleury has always been a self-proclaimed "comic book and TV nerd."
"I've always had that passion and always knew that I wanted to be a part of that world. I just didn't know how yet," Alain explains.
After graduating from Full Sail University with a Film bachelor's degree, Alain quickly fell into editing for a variety of projects, including music videos and commercials around Florida, before getting a job on Royal Caribbean Cruises as a video editor.
When you network across, that means the person that you're sitting next to right now in class, those are the people that are going to be out there getting all these different positions or whatnot, so you want to make sure that you build a network with those people."
Alain lived on the cruise ship and traveled around the world for two years, and he credits part of his networking skills to this experience.
"It opened up my mind to so many different cultures and so many different perspectives on life, so I feel like that experience definitely helped me in my career with being able to step into a new world and finding my way," he reveals.
"Eventually my contract [ended] and the ship landed in California… I just never went home. I stayed in California. I was just like, 'Oh, I'm just going to stay here and figure it out. This is where I wanted to land anyways.'"
This turned out to be the perfect decision for Alain. Shortly after arriving, he was able to use the connections he made at Full Sail to land an opportunity at a small post-production house and has been working his way up in the industry ever since, working on shows like How I Met Your Mother and others.
"I started working on the shows and really learning how to deliver to TV and broadcast."
Alain's most notable job so far has been his work as an Assistant Editor on Black Panther: Wakanda Forever. As one of six assistant editors for the entire film, Alain played an instrumental role in bringing the blockbuster Marvel film to life.
"[The assistant editors] would get the footage first. We would go through the footage, find the best takes, find certain things that, 'Oh, this is what you were looking for,' make sure everything that was supposed to be shot was shot," he says.
"We'd do a preliminary string out or a cut on a timeline of all the best takes, and then [the editors would] go through it and edit the scene together working with the director. Afterward, they'd send it [back] over to us to [work on] the sound design."
The small editing team meant Alain got to exercise some creative freedom when editing the feature film. "Working with Ryan Coogler and the editors, they were very open to my opinions and my voice, and I had some input in crafting some parts of the story."
Since working on Black Panther: Wakanda Forever, Alain has worked as the Assistant Editor for Transformers: Rise of the Beasts and has been the main editor on several small films and projects.
Throughout his time in the film and television industry, Alain has developed an important networking philosophy.
"A lot of people always think that networking is only networking up…[but] it's also about networking across. When you network across, that means the person that you're sitting next to right now in class, those are the people that are going to be out there getting all these different positions or whatnot, so you want to make sure that you build a network with those people."
In terms of what's next for Alain, he's not holding back: "My next big dream is to be standing there and getting that statue at the Oscars or the Emmys."