Published Mar 05, 2018
Full Sail Grad Gary Rizzo's Award Season Culminates with Second Oscar
The 1993 Recording Arts graduate and Hall of Fame inductee picked up a BAFTA and a CAS Award before winning his second Oscar for his work as a re-recording mixer on Dunkirk.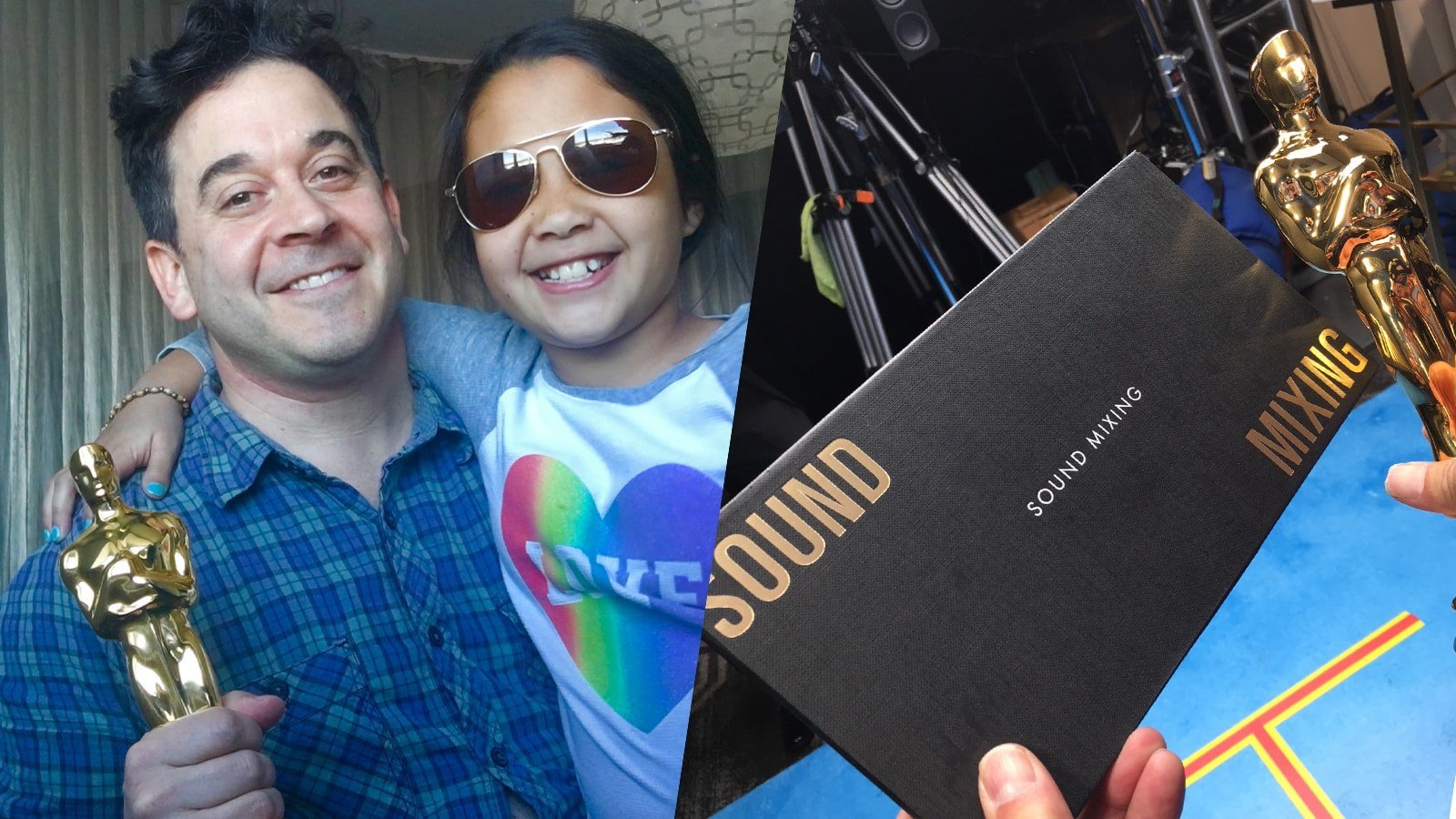 It's been a whirlwind two weeks for Full Sail graduate and Hall of Fame inductee Gary Rizzo.
On February 18, the re-recording sound mixer attended the British Academy Film Awards in London, where he won the award for "Best Sound" for his work on Dunkirk, Christopher Nolan's epic film about the civilian effort to evacuate Dunkirk beach during World War II.
Days later, he was back in Los Angeles, being honored by the Cinema Audio Society for "Outstanding Achievement in Sound Mixing for Motion Pictures – Live Action." Gary rounded out his incredible awards season last night at the 90th Annual Academy Awards, where he won in the category of "Best Achievement in Sound Mixing."
Gary was joined onstage at the Oscars by his colleagues Gregg Landaker and Mark Weingarten, where he first addressed his children Luciana and Devin before concluding his speech with a shoutout to his family – both chosen and otherwise.
"To my daughters… I love you. Hang on to your dreams – they are so, so valuable," he said.
"And to everyone at Full Sail University and my family way up there somewhere," he continued, pointing up at the balcony of the Dolby Theatre. "I love you. I love you so much. Thank you."
This marks Gary's second Oscar win. He previously won an Academy Award for Inception in 2011. It also marks the seventh time he's worked with director Christopher Nolan. Speaking to students at Full Sail's 9th Annual Hall of Fame Week, Gary addressed some of the challenges of working on Dunkirk – namely the fact that the production utilized very little ADR.
"Well, I had Tom Hardy in a mask again," he joked, referencing his previous work on Nolan's film The Dark Knight. "That said, Tom Hardy is all synchronous production recordings in Dunkirk. Even though he's wearing the mask, we're back to [Nolan's] original concept of honesty."