Published Aug 30, 2021
Former Airman and Full Sail Grad Brings Live Events to San Angelo
Alumni Sidney Walker applies knowledge from two Full Sail business degrees as Civic Events Manager for the West Texas city.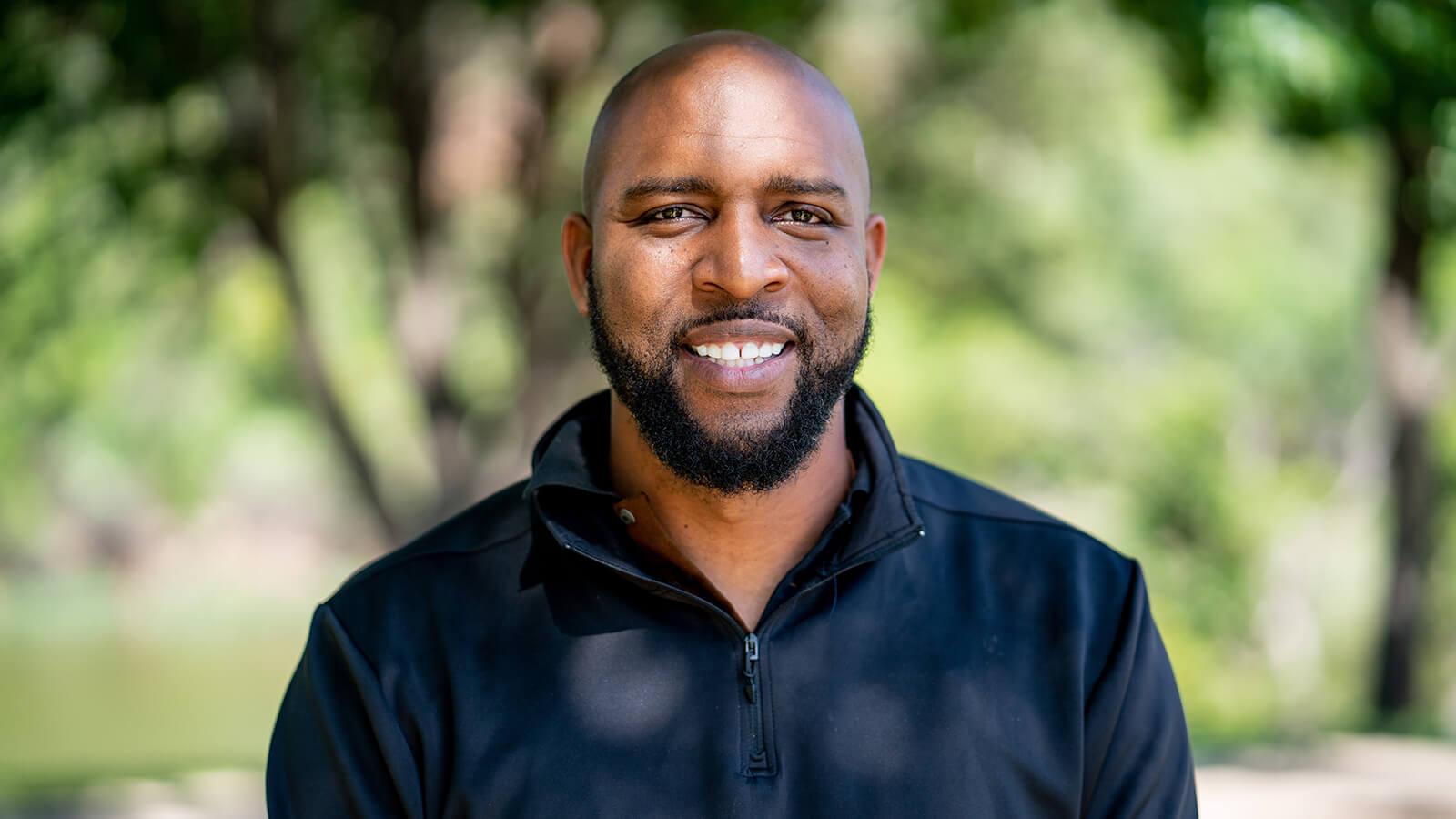 Sidney Walker had big dreams of bringing energy to the city of San Angelo, Texas, when he was first stationed there at Goodfellow Air Force Base.
"Right out of high school, I came to San Angelo, and that's how I basically fell in love with the community. I wanted to bring them more," he says. "I wanted to do something that was going to change the climate out here."
Throughout his near-decade in the Air Force, Sidney engaged with the community, hosting an annual birthday bash that helped secure his space in the city's live event scene. "When I was in the military, I wanted to promote concerts, I wanted to promote events. I just love to see people come together and have a smile on their face at events like concerts," he says.
After completing his military service, Sidney put down roots in San Angelo and continued to work in live events, opening his own venue, The Beauregard. However, the former airman knew he needed more of a formal background to propel his career forward and looked toward a longtime aspiration. "[Full Sail] was always the school that I wanted to attend," says Sidney. "I said, 'If there's only one college that I go to, it's going to be Full Sail because I want to do what I always wanted, to live out all my dreams."
After graduating from the Entertainment Business bachelor's, Sidney chose to further his education by enrolling in the Innovation and Entrepreneurship master's program.
"It was all about learning and understanding those business practices. I needed that type of training," says the grad. "Because beforehand, although I feel I was great at what I was doing, I think Full Sail helped me tighten up those certain spots that I felt I was loose in with entrepreneurship."
Today, the grad continues to run The Beauregard, manages his own record label, Win or Regret Music Group – which released their first project with Texas Hip Hop Legend Big Pokey this past summer– and oversees events for seven different venues, including the Foster Communications Coliseum as the city of San Angelo's Civic Events Manager. Driven by his love for music and live performance, Sidney is grateful to be able to bring music legends such as ZZ Top, The Temptations, and The Beach Boys to fans throughout San Angelo.
"I've been fortunate enough to do a whole lot of concerts in West Texas that they had never seen before," he says. "I've been able to see the sold-out events at those venues. That was one of the most amazing feelings that I could have, walking into the Coliseum and just looking around and seeing thousands of people sitting in the stands, waiting for a concert."