Published Aug 20, 2015
Full Sail Alumni Credited on This Summer's Record-Breaking Blockbusters
Graduates from Full Sail's Film, Computer Animation, Recording Arts, Show Production, and Digital Media degree programs were credited on this summer's biggest blockbusters.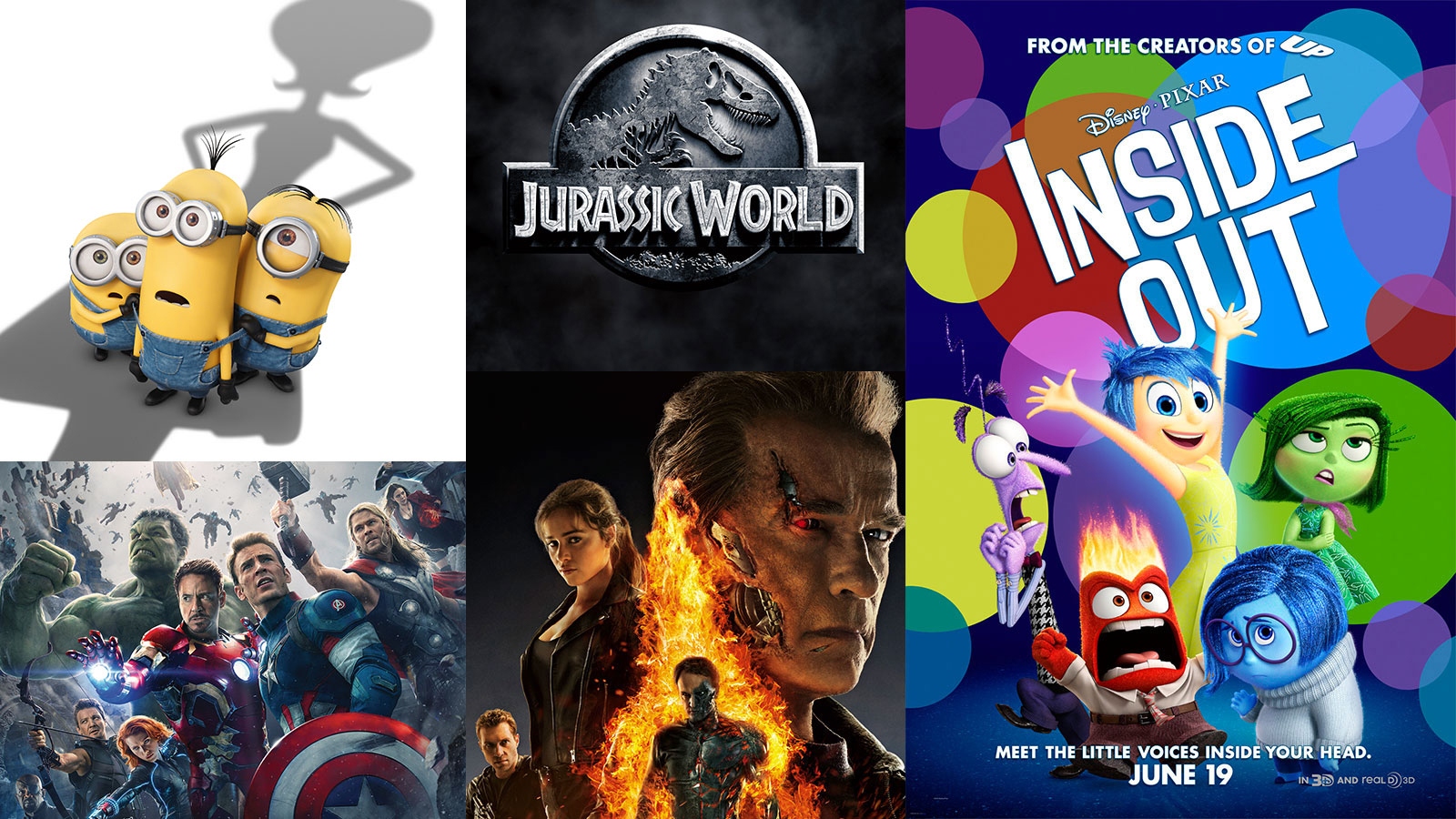 This summer, moviegoers around the world contributed to the record-breaking (or near-record-breaking) success of multiple big screen blockbusters.
Minions, the highly anticipated Despicable Me spin-off, grossed $6.2 million in Thursday night previews alone, topping the charts for the highest animated film preview in history. The Avengers: Age of Ultron pulled in $191.3 million at the box office on opening weekend, the second highest after its 2012 predecessor, which grossed $207.4 million. And on the weekend of June 12, Jurassic World climbed past both Avengers films, claiming its own place at the very top. Not only did Jurassic World celebrate the highest-grossing domestic opening in history ($208.8 million), but it was also the first film in history to gross $500 million worldwide in a single weekend.
Here at Full Sail, we understand the amount of time, talent, and dedication it takes to bring these enormous blockbusters to life, and were thrilled to see more than 60 graduates credited for their contributions to the various successes of this summer's most popular films.
Grads from Full Sail's Film, Computer Animation, Digital Media, Show Production, and Recording Arts degree programs worked in a wide variety of roles throughout the creation of these movies. On The Avengers: Age of Ultron, Full Sailors were credited in positions such as visual effects artist, depth artist, and tracker/matchmover, among others. Terminator Genisys alone featured the work of over 20 grads, and Jurassic World featured over 30.
Computer Animation graduate Nha Le, who has worked for studios such as Luma Pictures, Pixomondo, and Sassoon Film Design, was credited on multiple summer releases, including The Avengers: Age of Ultron. "I worked on some scenes with the Black Widow, tracking/matchmoving for stunt double replacement. I also worked on Captain America's shield and the lighting for Thor's hammer, especially during the part when they had the party at Thor's palace."
In some cases, Full Sailors were even among those responsible for shaping the creative direction of a film. During the creation of Self/less (starring Ryan Reynolds and Ben Kingsley), for instance, grad-owned post-production studio Skulley FX was tasked with conceiving and creating the film's visual effects. Grads also worked on Minions, Mad Max: Fury Road, and a variety of others.