Published Feb 08, 2019
Full Sail and Rollins College Celebrate Partnership with a Friendly Free-Throw Competition
Dan Patrick and Rollins president Grant Cornwell faced off at the free-throw line.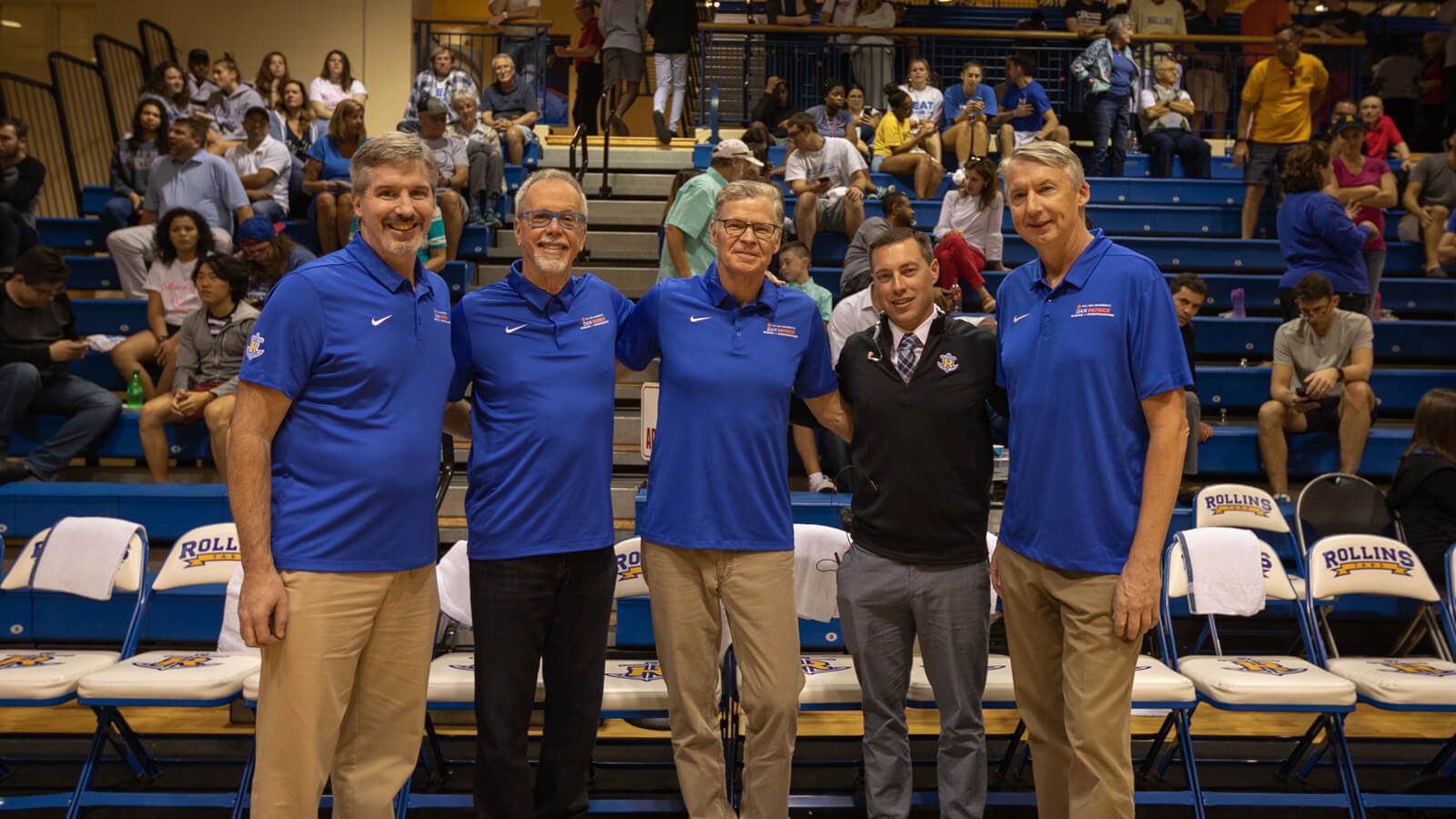 In September 2018, Full Sail University and Rollins College teamed up to give students in Full Sail's Dan Patrick School of Sportscasting real-world experience calling Rollins' hometown sporting events.
Full Sail recognized the opportunity to foster community relations while also providing essential experience for students in the Sportscasting bachelor's degree program. Students call and provide color commentary for around 150 basketball, soccer, and volleyball home games every year.
To celebrate the relationship, Dan Patrick and Rollins president Grant Cornwell recently took to the court during the halftime of a men's basketball game to take turns shooting hoops. The winner of the friendly free-throw competition selected members of the audience to receive tickets to this year's NFL Pro Bowl.
Full Sail president Garry Jones introduced the two to the crowd as he discussed the benefits of the partnership. Dan and Grant gave it their best shots as the crowd erupted into applause for each hoop made. In the end, Dan Patrick hit the most free throws, but both competitors were declared winners and the two worked together to distribute free NFL Pro Bowl tickets to the crowd.