Published Jan 29, 2018
16 Full Sail Grads Credited on 10 GRAMMY-Winning Projects
Full Sail Alumni on Winning Projects at the 60th Annual GRAMMY Awards - Alumni worked on category-winners ranging from Best Pop Vocal Album to Best Urban Contemporary Album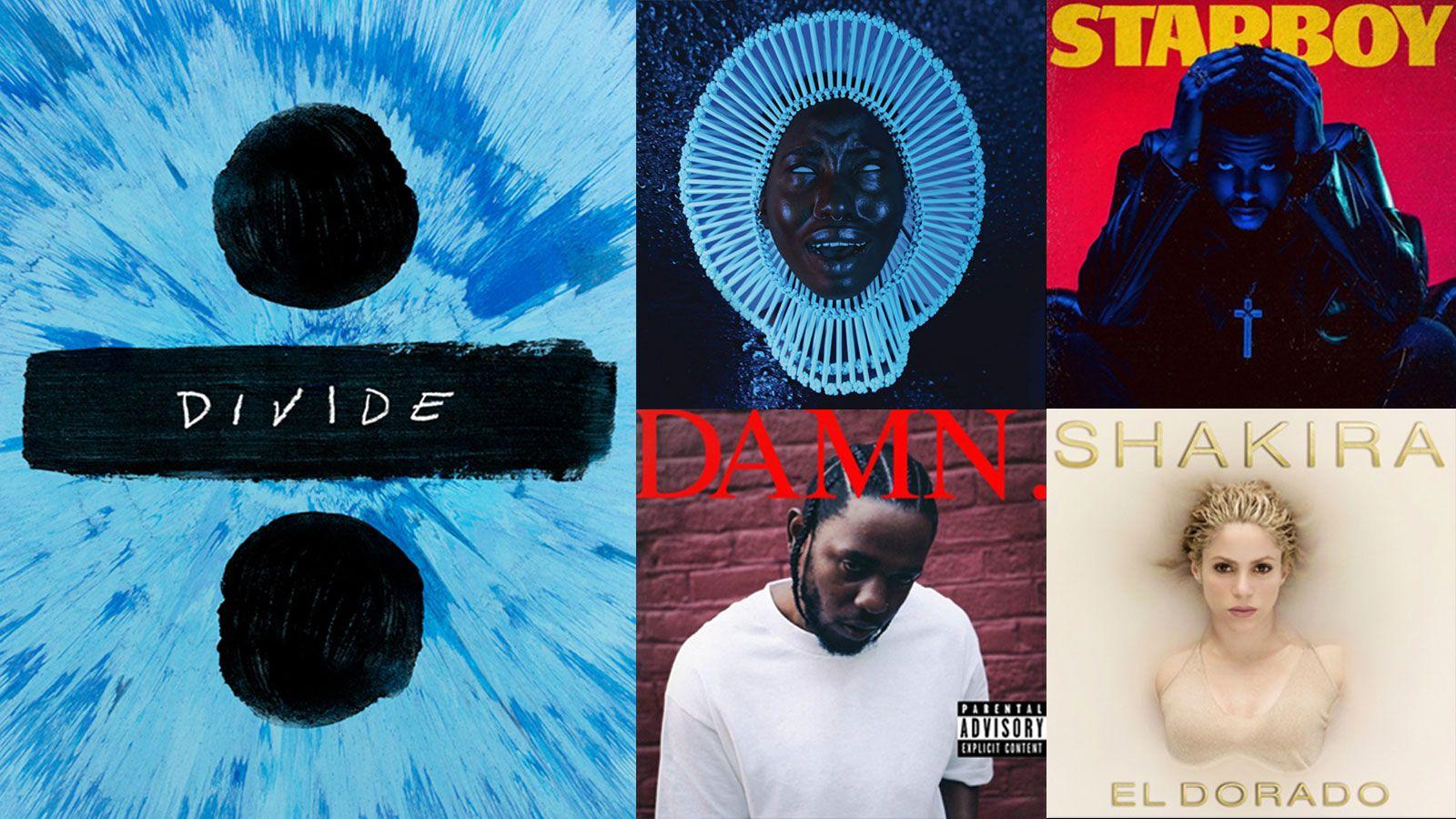 It's 2018, and we're excited to congratulate this year's group of talented Full Sail graduates involved with winning projects at the GRAMMY awards, across a wide spectrum of positions. For the 60th Annual GRAMMY Awards, presented in New York on January 28, a total of 16 Full Sail graduates were credited on 10 of the winning projects, in roles ranging from engineering and production to composition and mixing.
Projects featuring the work of Full Sail grads were honored in an array of categories. Brent Arrowood (2004 Recording Arts grad) worked as an Assistant Engineer on Best Pop Vocal Album winner Divide by Ed Sheeran. Additionally, Best Rap Album winner Damn. by Kendrick Lamar featured the engineering work of grad Blake Harden (2005 Recording Arts grad) while 2006 Recording Arts grad Dave Clauss worked as a producer, engineer, and multi-instrumentalist on Shakira's El Dorado, which took home the Best Latin Pop Album GRAMMY. Four grads from the Recording Arts and Entertainment Business degree programs contributed to the Best Urban Contemporary Album winner Starboy by The Weeknd.
Award season is always an exciting time for our graduates, and we congratulate them on the results of their passion and hard work on all the award-winning projects. The complete list of Full Sail alumni credited on this year's GRAMMY-winning projects are as follows:
Best Pop Vocal Album
Ed Sheeran - ÷ (DIVIDE)
Brent Arrowood (Recording Arts, 2004) Assistant Engineer
Best Rap Album
Kendrick Lamar - Damn.
Blake Harden (Recording Arts, 2005) Engineer
Best Dance Recording
LCD Soundsystem - Tonite
Cameron Barton (Recording Arts, 2003) Mixing Assistant
Best Metal Performance
Mastodon - Sultan's Curse
Thomas "Tom" Syrowski (Recording Arts, 2001) Engineer/Mixing
Thomas "Tom" Tapley (Recording Arts, 2002) Engineer
Best Urban Contemporary Album
The Weeknd - Starboy
Ben "Ben Billions" Diehl (Entertainment Business & Recording Arts, 2005) Producer, Engineer
Raphael Mesquita (Recording Arts, 2012) Engineer
David Schwerkolt (Recording Arts, 2006) Engineer
Jeremy Lertola (Recording Arts, 2011) Assistant Engineer
Best Latin Pop Album
Shakira - El Dorado
Dave Clauss (Recording Arts, 2006) Drum Recordings, Engineer, Guitar, Mezcla, Mixing, Mixing Engineer, Producer, Silbato, Vocal Engineer, Voices
Best Contemporary Blues Album
Taj Mahal & Keb' Mo' - TajMo
Zach Allen (Recording Arts, 2007) Engineer
Best Reggae Album
Damien "Jr. Gong" Marley - Stony Hill
Tristan Boston (Entertainment Business & Recording Arts, 2007) Composer, Producer
Marc Lee (Recording Arts & Digital Media, 99) Engineer, Mixing
Nikolas Marzouca (Recording Arts 98) Engineer
Best Musical Theater Album
Ben Platt, principal soloist; Alex Lacamoire, Stacey Mindich, Benj Pasek & Justin Paul, producers; Benj Pasek & Justin Paul, composers/lyricists (Original Broadway Cast Recording) - Dear Evan Hansen
Derik Lee (Recording Arts, 2005) Engineer
Best Instrumental Composition
Arturo O'Farrill, composer (Arturo O'Farrill & Chucho Valdés) - Three Revolutions
Rafa Sardina (Recording Arts, 1993) Engineer, Mixing Engineer