Published Jan 17, 2020
Full Sail Grads Credited On Multiple Grammy-Nominated Releases
This year's Grammy nominees list is packed with hits, critical faves, and multiple grads.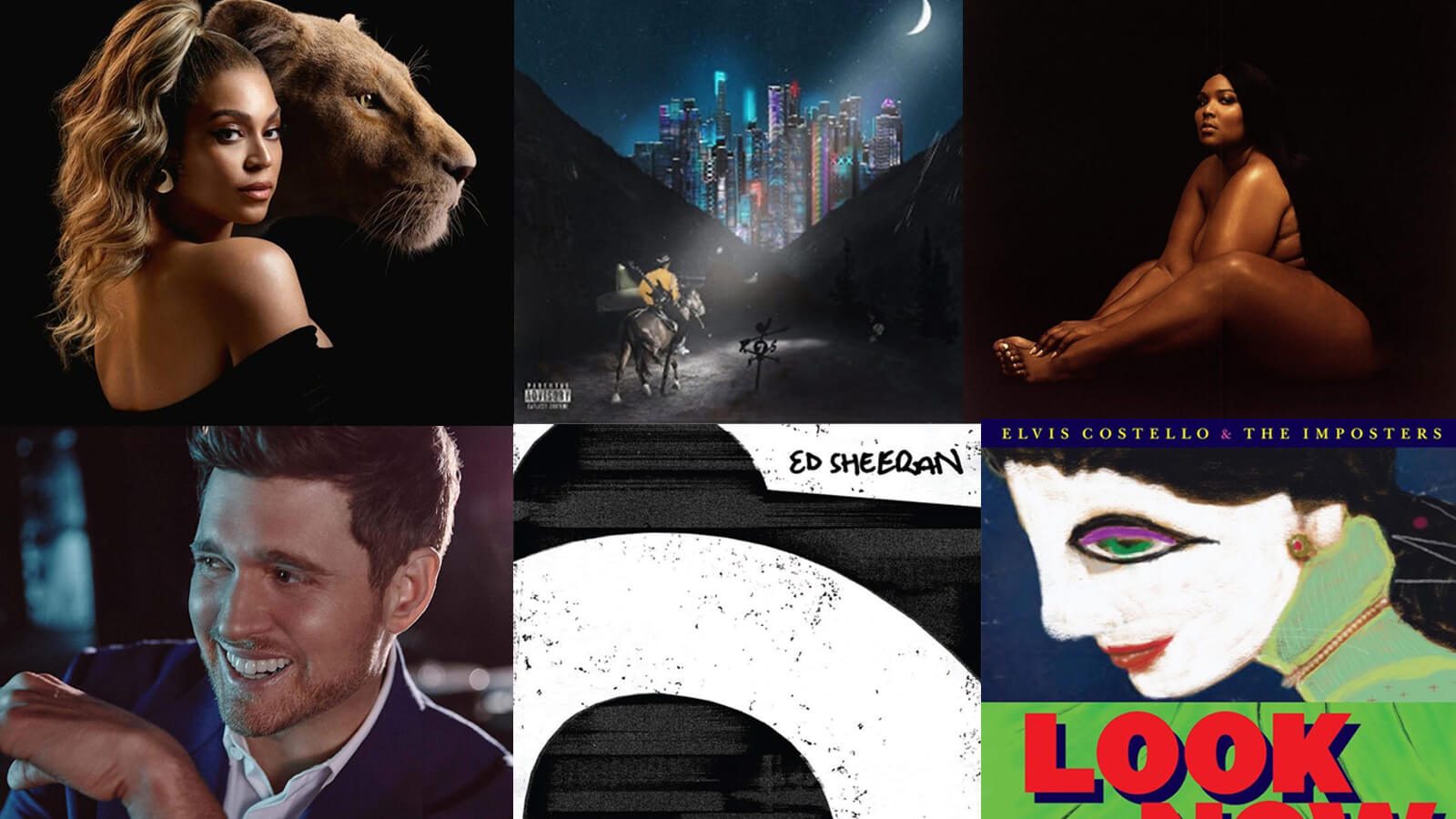 The nominees at the 62nd Annual Grammy Awards reflect the wide range of sounds that dominated 2019's music scene, with a diverse selection of seasoned talents and fresh voices. Many of the nominated projects feature the work of Full Sail grads, with dozens of alumni credited on nominees in multiple categories, including Record of the Year, Album of the Year, and Best Pop Solo Performance. In total, 50 Full Sail graduates were credited on 62 nominated projects in 39 categories, and five grads were nominated for their own Grammys.
Grads Rouble Kapoor (assistant engineer) and Sean Phelan (engineer) were credited on Best New Artist nominee Lizzo's Cuz I Love You (Deluxe) (Album of the Year and Best Urban Contemporary Album nominee) as well as her song, "Jerome," (Best Traditional R&B Performance nominee). 2004 Recording Arts grad Miki Tsutsumi was nominated for his work on Record of the Year nominee "Hard Place," by H.E.R., thanks to his role as a Mixing Engineer on the artist's I Used To Know Her (Album of the Year nominee). 1998 Recording Arts grad Colin Leonard was nominated for his role as a Mastering Engineer on I Used To Know Her; Colin was also credited for his mastering work on several other nominated projects like Lil Nas X's 7 (Album of the Year nominee), Beyoncé's soundtrack album The Lion King: The Gift (Best Pop Vocal Album nominee), and "Clout," by Offset featuring Cardi B (Best Rap/Sung Performance nominee). Brendan Morawski, a 2010 Recording Arts grad, helped bring Ariana Grande's thank u, next (Album of the Year nominee) alive as the album's engineer, and he also engineered her runaway hit "7 Rings" (Record of the Year nominee).
Several Full Sail grads made their marks in the Best Pop Vocal Album category, helping engineer albums for acts like solo crooner Michael Bublé and Beyoncé. In the category of Best Traditional Pop Vocal album, grad Sebastian Krys helped produce Look Now, by Elvis Costello & The Imposters, nominated for Best Traditional Pop Vocal Album.
Other Full Sail grads were credited on nominated projects in many other categories, including Best Contemporary Instrumental Album (Rodrigo y Gabriela's Mettavolution; Cameron Barton - engineer), Best R&B Album (Ella Mai's Ella Mai; Miki Tsutsumi - engineer), Best Country Duo/Group Performance ("Common," by Maren Morris featuring Brandi Carlile; Dave Clauss - engineer, digital editing, mixing), and more.