Published Mar 22, 2022
Full Sail Live Venue Sees Major Upgrades
From lighting to lasers, Full Sail students are enjoying access to continuous improvements as they put on live productions.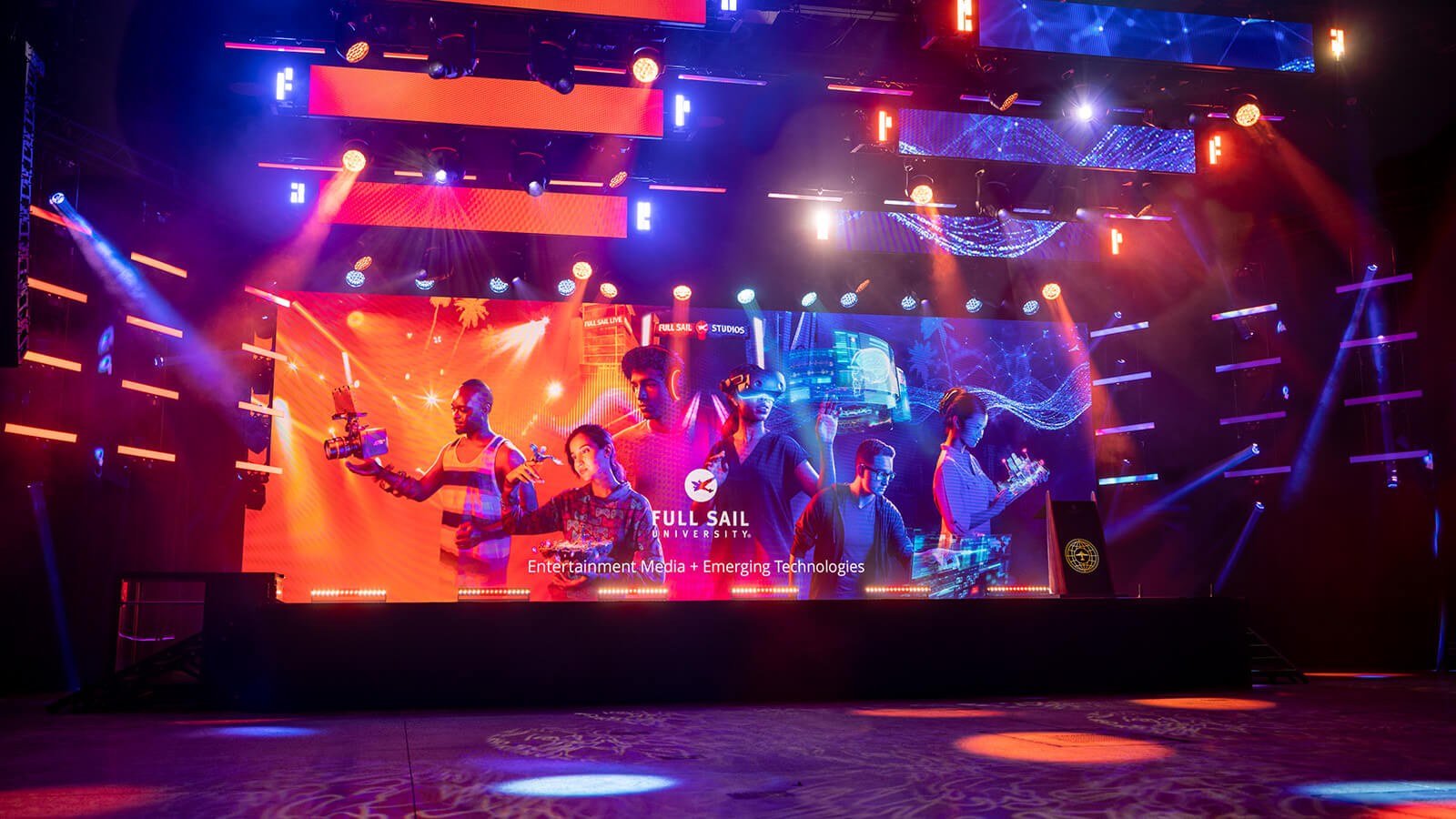 For years, Full Sail Live has hosted events ranging from concerts to wrestling matches, and Full Sail students have put their hands-on education to work behind the scenes for those crowd-pleasing productions. Full Sail's Events department spent the last few years upgrading the Full Sail Live venue to give students outstanding gear during their education journey, including new wireless microphones, a complete overhaul of the lighting system, and a new laser system.
Full Sail built the new lighting system from the ground up with fresh fixtures, truss, rigging, power and data cables, and a grandMA3 lighting control system. Show Production grad Noah Rohrbaugh, who is now the Lighting Director at Full Sail, served as the project's Lighting Designer. He created an artistic vision for the project and led the installation; now he works on the system's maintenance and programming and helps students understand the system's capabilities.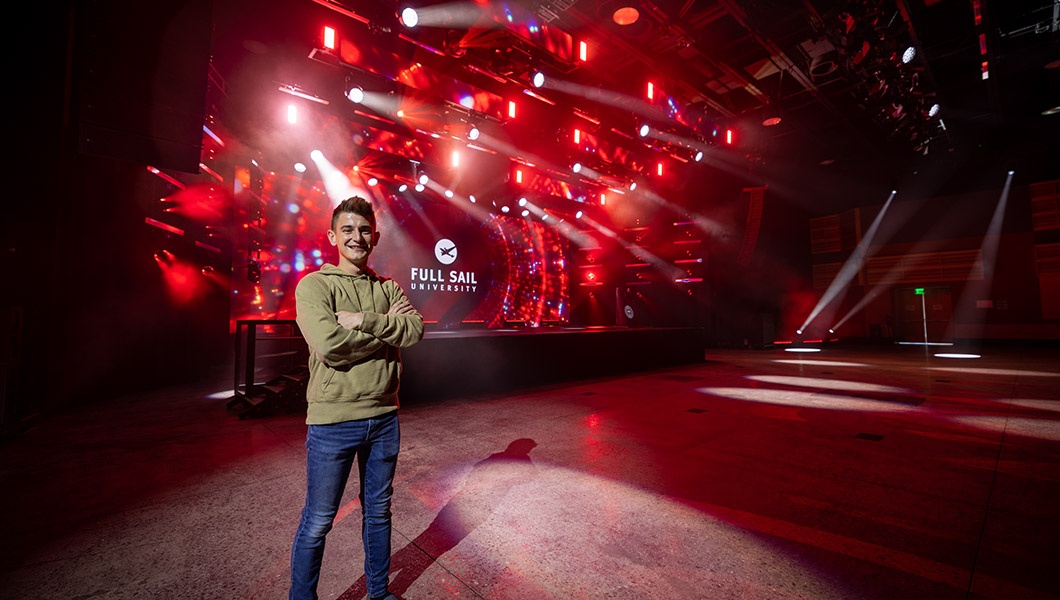 Full Sail Lighting Director Noah Rohrbaugh stands in the newly-upgraded Full Sail Live venue.
"One of our biggest goals in this design, and creating this new rig, was to give the students the ability to learn on this rig and be able to scale to some of the bigger rigs that are out there in the industry that they'll find as they move through their career," Noah says. Students who are programming on the new grandMA3 console will learn how to create elaborate lighting looks at faster speeds, while students working with the new Kvant BeamBrush lasers will work with boundary-pushing laser technology.
John Sheldon, Full Sail's Director of Live Events, further emphasized how the venue upgrades will help students prepare for their chosen industry.
"A lot of the things that students would get out of the process [in the Full Sail Live venue] is that with the newer technology, it's the latest and greatest of what's out there in the industry," John says. "And in some cases, very, very early technology was installed. So, stuff that they're reading in magazines right now as being a new device, we've installed as part of the upgrades in the building."
The venue's new toys are already adding value to the student experience, but according to Vince Lepore, Full Sail's Director of Event Technical Operations, these updates are par for the course for the school.
"I'm so thrilled about the upgrades we've done to Full Sail Live. More than 10 years into the history of this facility, we're still making continuous upgrades and improvements to make the facility better for our staff, students, and outside clients," he says.