Published Aug 07, 2018
Full Sail Sponsoring Final Cross-Country Vans Warped Tour
Full Sail University has been part of the tour since 2012.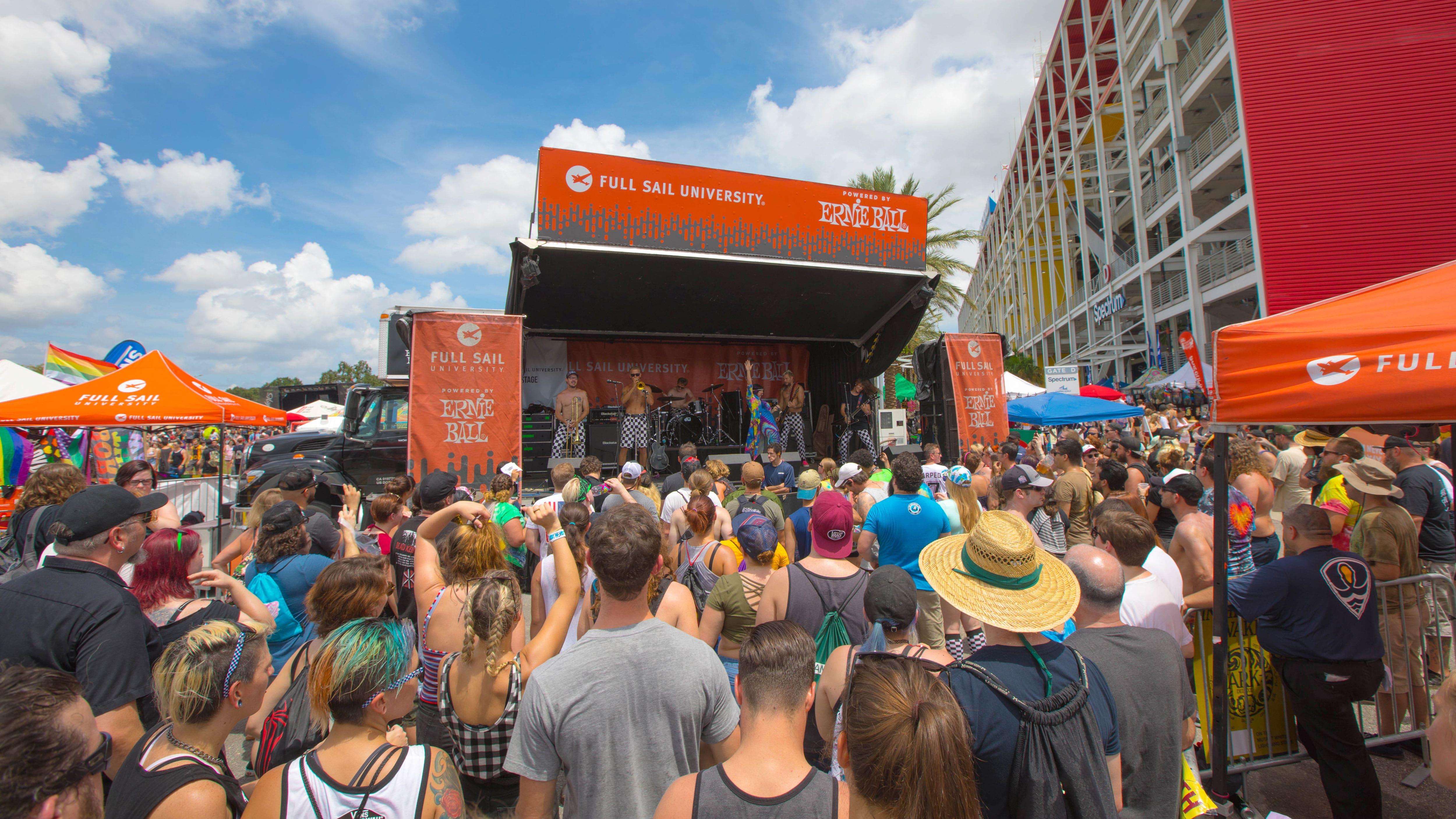 After 24 loud, energetic, sweaty, and memorable summers, the Vans Warped Tour recently wrapped up its final cross-country run across North America, and Full Sail University was a sponsor once again.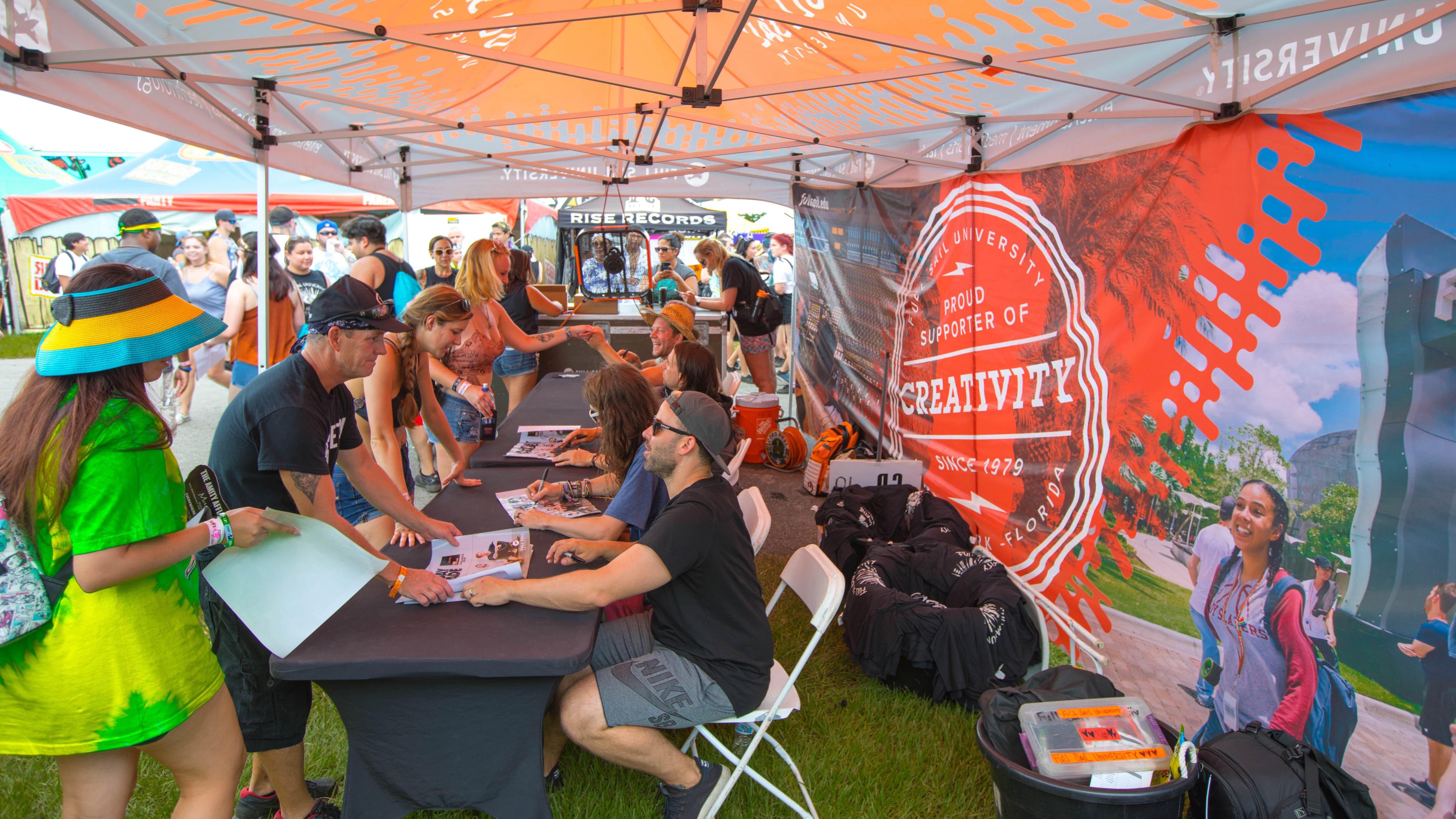 Since first becoming involved in 2012, Full Sail has had a large presence on the tour. From presenting intimate performances at the shaded respite of the Acoustic Basement to showcasing up-and-coming bands on the Full Sail Stage, our relationship with the Warped Tour has gone far beyond simple sponsorship.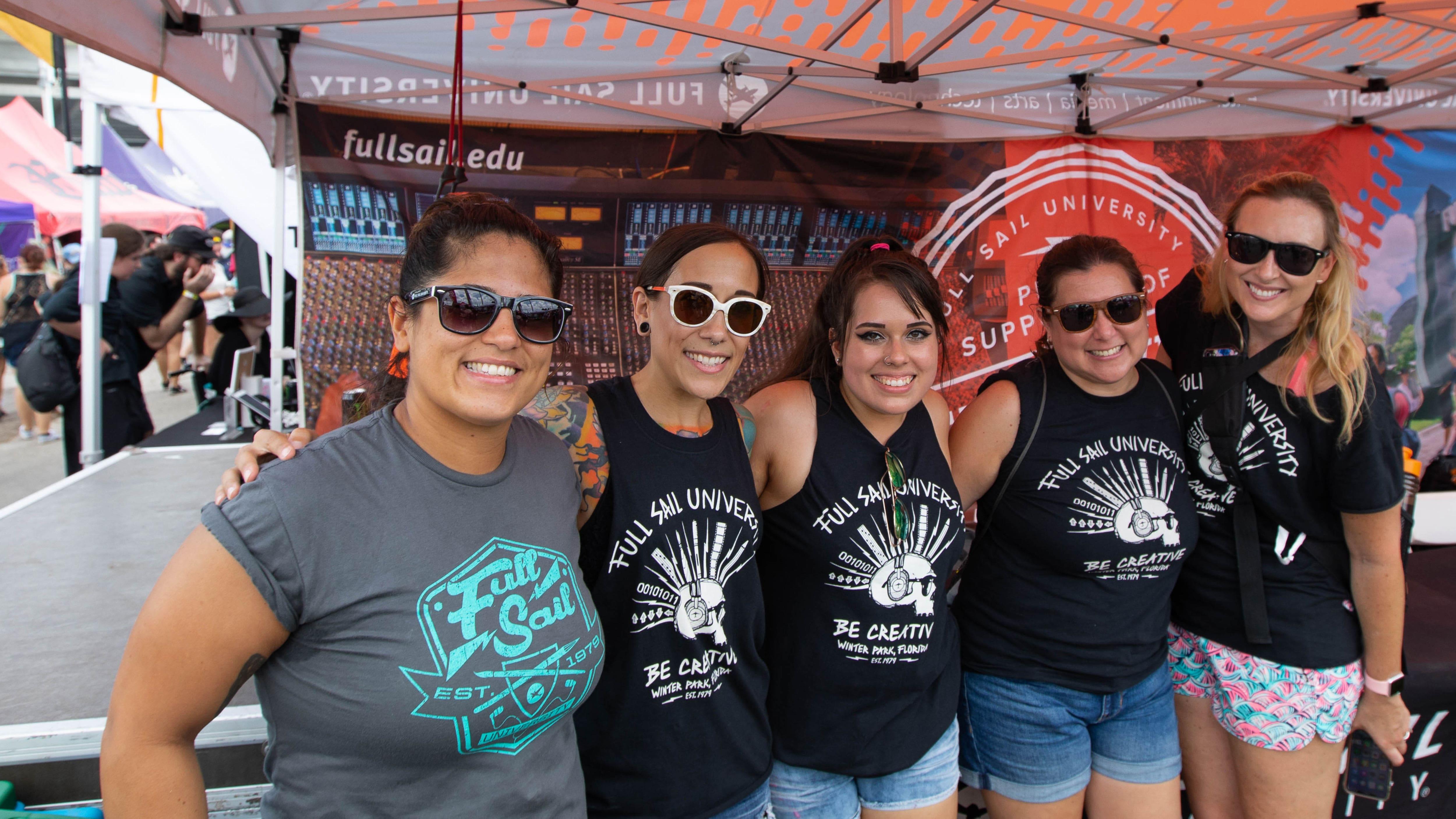 This summer, attendees were able to drop by the Full Sail tent for free sunglasses, shirts, and autographs from Mayday Parade.
Additionally, more than a dozen Full Sail grads have worked as interns and full-time employees on the tour in positions such as stage backline, box office manager, sound mixing for stages, and production office intern.