Published May 23, 2017
Full Sail Student Selected as Finalist in Red Bull Doodle Art Competition
Student selected as finalist in doodle competition.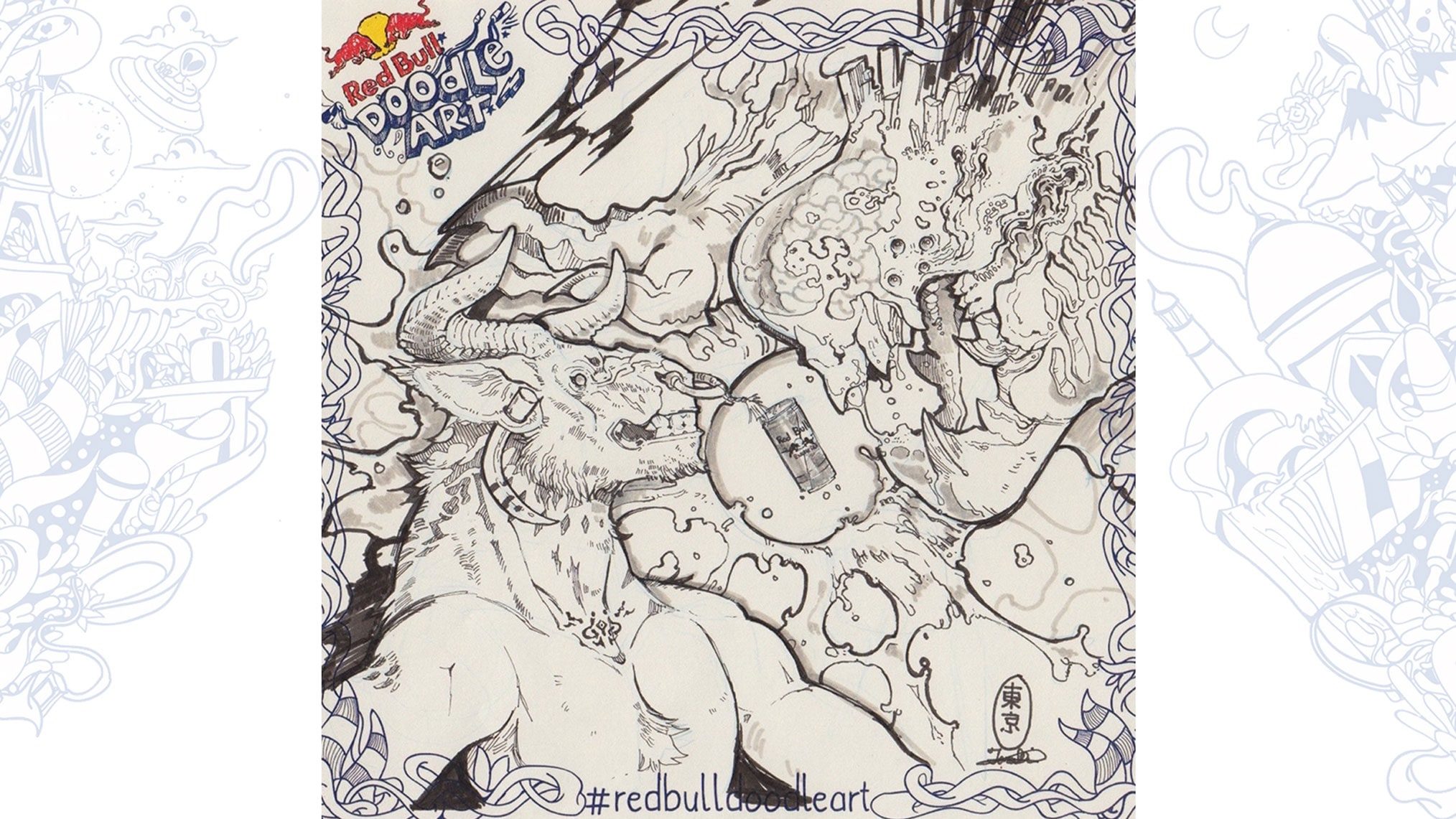 Full Sail University student Tara Davis has been selected as a finalist for the South region of the Red Bull Doodle Art competition and will represent the United States in the global finals.
The Red Bull Doodle Art competition challenges individuals to put pen to paper and create their best original doodle to submit for consideration. A winner from each of the four regions within the United States is selected as finalists to earn a trip to a Virtual Reality art experience where the final winner is selected. Finalists of the competition are coached on how to take their 3D artistic skills to the next level, and have a chance to have their original artwork in a Global Virtual Gallery.
Not only was Tara the first Red Bull Doodle Art submission in the United States, but she is also now one of four individuals chosen out of 1,800 applicants to have her art displayed in the global gallery. Tara's art will be created with the Google Tilt Brush, which she will learn how to use as part of her prize in Las Vegas, Nevada.
You can see Tara's work, as well as the other finalists, on the Doodle Art website.