Published Jan 27, 2023
Full Sail's Pure Motivation Team Partakes in Gather and Grow Day
Faculty and students picked up debris and painted at Mead Botanical Garden.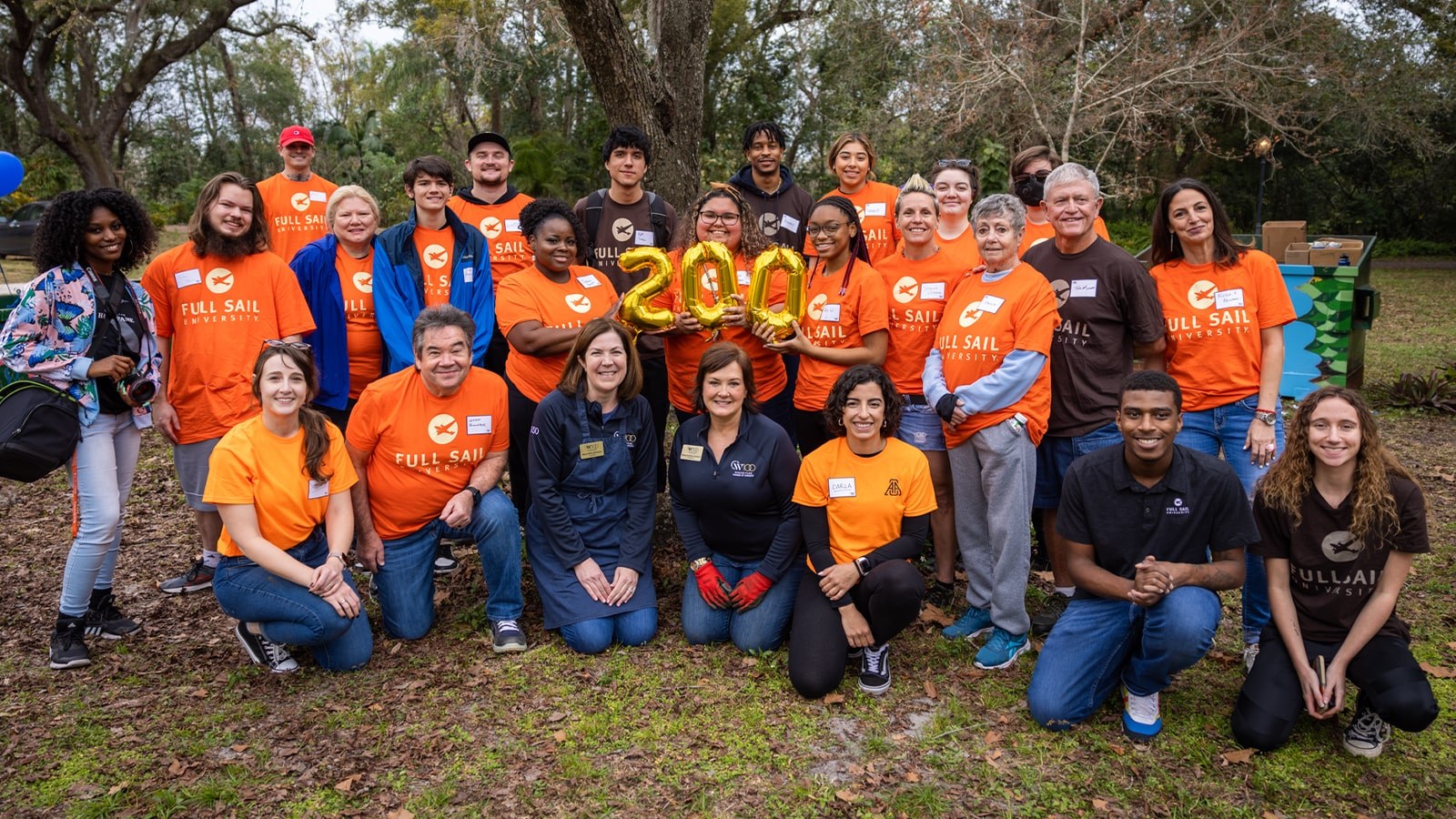 Full Sail's community outreach program Pure Motivation and Winter Park's Chamber of Commerce came together last Saturday for Gather and Grow Day, a community-oriented afternoon in the Mead Botanical Garden. The event was part of the preparations for the FunHundred, a multi-space immersive art exhibit fabricated with found and sustainable items being hosted in the Gardens to celebrate the Winter Park Chamber of Commerce's 100th anniversary celebrations. Notably, Gather and Grow Day was also Pure Motivation's 200th community event.
"One of the things we've attempted to do through the department of professional development is to connect our students with what is important to be a consummate professional in the world," says Stacy O'Mara, the Director of Professional Development. "We want to educate our students to go above and beyond… [and] to be connected into the community that [they] serve, to be a part of things."
Full Sail students and faculty spent four hours of their Saturday painting trashcans and cleaning up debris from areas in the park for Mead Botanical Garden's art exhibition debuting in the first week of February.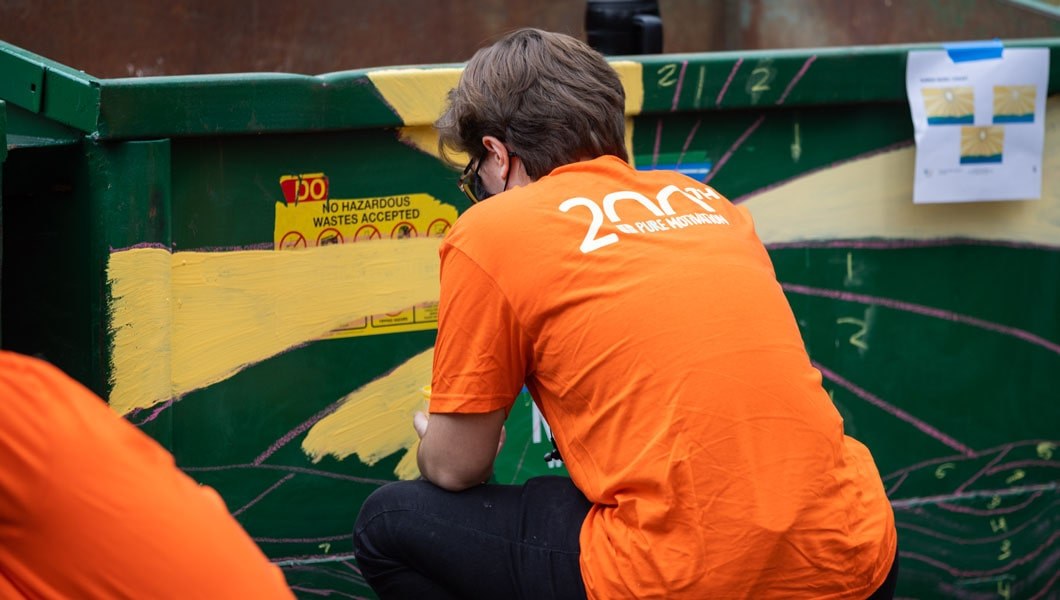 Full Sail student paints trashcan for Gather and Grow Day at Mead Botanical Garden.
"Full Sail [is] helping with the installation," explained Professional Development Advisor Genesis Lenis during the event. "You'll see that we have everyone from staff members to students. Everybody is here."
Jessica Henlon, Full Sail's Director of Student Development, is passionate about student engagement and how Pure Motivation events like Gather and Grow Day positively influence students.
"There's so much research on how [student engagement] can impact a student and increase their emotional health, their adaptation into school, their academic journey. It leads to retention and students completing all the way through to graduation," Jessica says. "Just by being side by side with these employees, [students are] learning about resources, they are making friends, establishing peers. And all of those connect them back to the university which makes them a healthy whole student."
Gather and Grow Day was also symbolic of Full Sail's ever-growing relationship with the City of Winter Park. "Full Sail has not only significantly impacted Winter Park… in terms of economic impact, but we also benefit greatly because of Winter Park's affiliation with Full Sail," shares Vernon Rainwater, Full Sail's Chief of Staff. "What [Winter Park's] vision is for the next 100 years… is to open the city wide up so that it includes people from everywhere and to make it much more diverse, much more inclusive, and to make it the wonderful community we know it is available to everyone who wants to take advantage of that. This event celebrates that."