Jan 20, 2023
Full Sail University to Serve as the Presenting Sponsor of the Winter Park Chamber of Commerce's Centennial "FunHundred!" Celebration
Full Sail helps the Winter Park Chamber of Commerce celebrate its 100th anniversary
Full Sail University is proud to serve as the presenting sponsor of the Winter Park Chamber of Commerce's FunHundred! in honor of the Chamber's 100th-anniversary celebration. FunHundred! is a multi-space immersive art exhibit fabricated with found and sustainable items. The 3-month experience at Mead Botanical Garden will feature six green spaces with exhibits that reference Winter Park's business community. The exhibits are open to the public and are expected to see more than 40,000 visitors.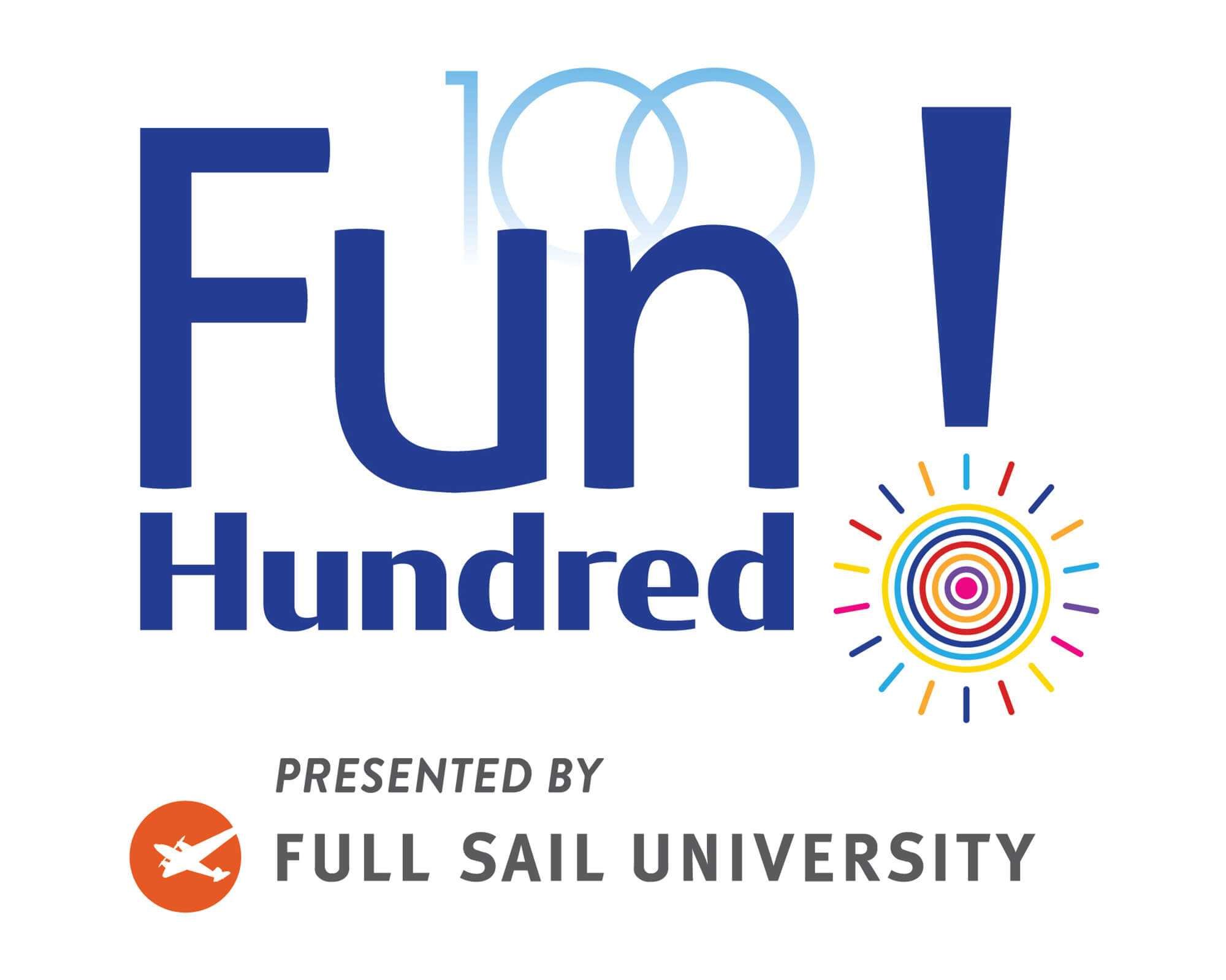 "For decades, we at Full Sail have been proud to call Winter Park our home. We are honored to collaborate with the Chamber as they celebrate 100 years of service to this great community during the FunHundred!," stated Garry Jones, President of Full Sail University. "As we congratulate the Chamber on this remarkable anniversary, I remain in awe of the community members, organizations, and of the many talented Full Sailors who dedicated their time and expertise to making this immersive experience possible."
Full Sail has enlisted Pure Motivation – the university's faculty, student, staff, and alumni initiative created to serve the Central Florida community through volunteering – to assist in various capacities during the Chamber's Gather & Grow Day on Saturday, January 21, 2023, from 10 AM to 4 PM.
Gather & Grow Day is Pure Motivation's 200th volunteer event. Since the organization's inception in August 2008, Pure Motivation has seen over 4,709 student, staff and graduate volunteers serve over 796 hours of volunteer time across 92 charities. Gather & Grow day aligns with Pure Motivation's goal of promoting sustainability, collaboration, and resourcefulness across the local community.
Additionally, in preparation for the event's grand opening, Full Sail enlisted the talents of an internal team comprised of faculty and students across various degree programs to build the university's art installation. The 8-foot-long manatee sculpture is fabricated from sustainable materials and will be featured alongside additional sculptures within the exhibit. The grand opening is February 4, 2023, from 10 AM to 4 PM at Winter Park's Mead Botanical Garden.
"Who better to partner with than Full Sail University, which brings creativity, endless ideas and a full embrace of possibilities to everything it touches," said Betsy Gardner Eckbert, President and CEO of the Chamber.
To learn more about FunHundred! click here, and to learn more about Full Sail University, visit fullsail.edu.
About Full Sail University:
Full Sail University is an award-winning educational leader for those pursuing careers in entertainment media and emerging technologies. Founded in 1979, Full Sail has received accolades throughout its over 40-year history, including most recently being featured on the 2021 "Top 50 Film Schools and Instructors from Around the World" list by Variety Magazine, named a 2022 "Top Undergraduate Schools to Study Game Design" by The Princeton Review, and previously recognized as the "School/College of the Year" by the Florida Association of Postsecondary Schools and Colleges. Full Sail University is a graduate and undergraduate degree-granting institution offering on-campus and online degree programs in areas related to Art & Design, Business, Film & Television, Games, Media & Communications, Music & Recording, Sports, and Technology. With over 84,982+ graduates worldwide, Full Sail alumni have worked on countless award-winning projects with individual recognition including OSCAR®, Emmy®, Grammy®, ADDY®, MTV Video Music Award, and Video Game Award honors.
fullsail.edu
twitter.com/fullsail
facebook.com/fullsailuniversity
Press Kit
Download a fact sheet about Full Sail, high-res images, and information about our campus and online programs from our press kit.
For media inquiries, contact Casey Tanous at 407.679.0100 or email [email protected].
Full Sail Press Kit Images

Stay Connected