Published Aug 16, 2021
Grad Eddy Lin Helps Game Companies Make Their Mark on Twitch
The Game Design master's grad works with game companies in the Asia-Pacific region to find the next big hits and bring esports to new corners of the world.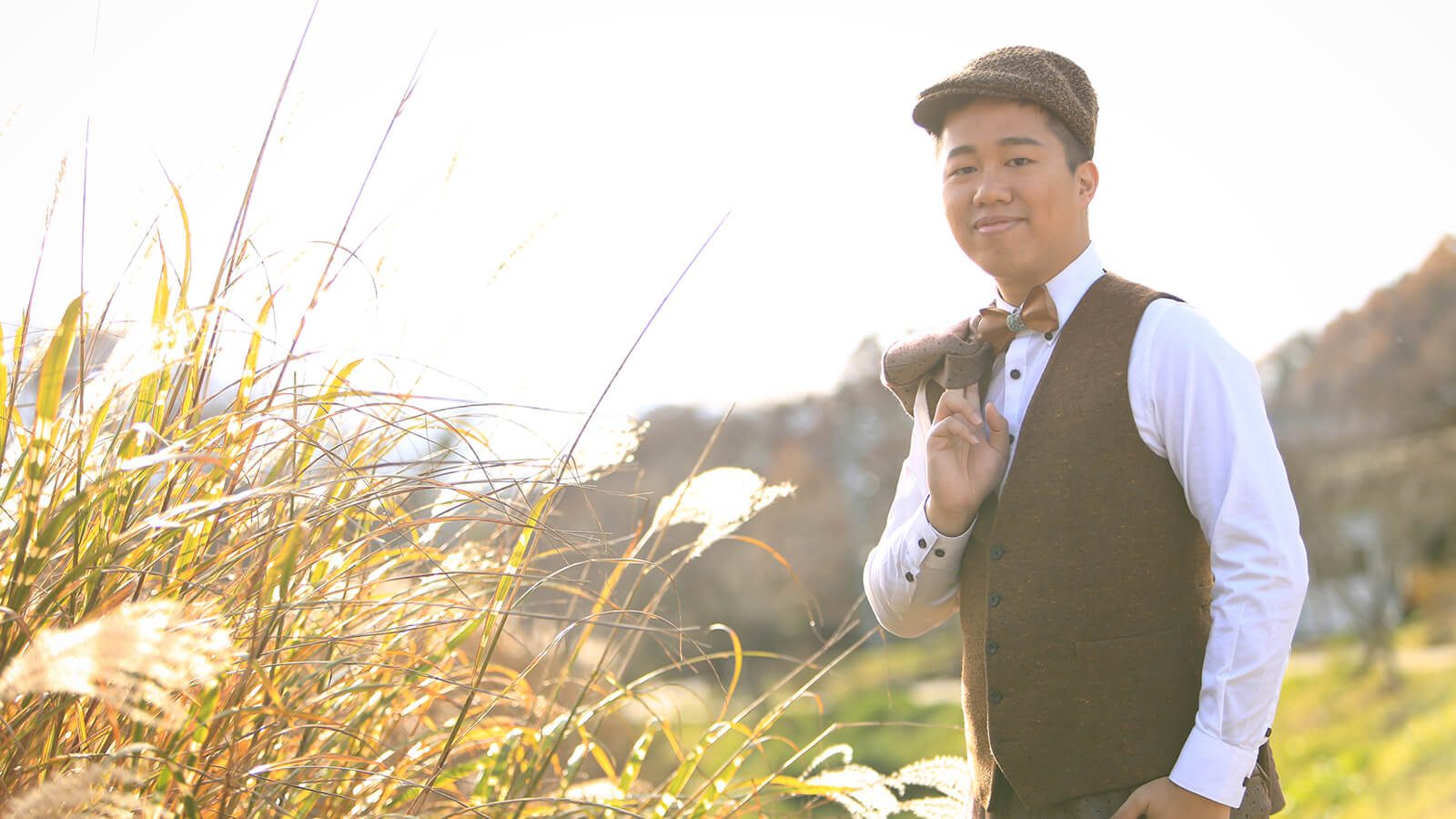 Eddy Lin is a lifelong gamer who's making his mark at Twitch. As the Asia-Pacific Strategic Program Manager, he keeps an eye on gaming trends for the Asia-Pacific Twitch market — and he gets to play plenty of games while he's on the clock. His experience in Full Sail's Game Design master's program helped him land a position that he's passionate about.
Eddy knew he wanted to devote his life to gaming ever since he played games as a kid in Taiwan. He majored in statistics at National Chengchi University, but after he graduated he knew he had to pursue something closer to his interests. Full Sail's Game Design master's program was a perfect fit: He didn't have any background in programming or art, but he wanted to learn the real-life game production process. He arrived in Orlando to start his degree in 2011.
"When I first got to Orlando there weren't a lot of Chinese students," Eddy says. "I thought my English would be good enough when I got there, but it's a different story when you need to be speaking English 24/7. But thanks to the International Student Center, I felt prepared… I used to go there a lot, not just to talk to the faculty but also to get all the resources I may need. That helped me ease into the process and get myself prepared for the yearlong journey in the program."
Eddy remembers connecting with several faculty members, including Robin Koman, the Game Design master's department chair; Susan Gold, his thesis advisor; and Sandi Foncannon, an admissions representative that he still stays in contact with today.
"They have a huge understanding of gaming and what's relevant. They made the whole learning process very intuitive. And I liked that the faculty all worked in the industry… They don't teach you things that are outdated, it's what's relevant in the market right now," he recalls.
After graduation, Eddy was off and running in the games industry. He took a job with Garena, a Singaporean online game developer and publisher, as a Product Planner for League of Legends and helped them build up their operations team in Taiwan. He researched what local players wanted to help League of Legends build promotional campaigns and organize community events, among other responsibilities. In the following years, Eddy worked in the gaming sphere for companies like LINE Corp and FunPlus, then landed his current role as the Asia-Pacific Strategic Program Manager for Twitch in December 2020.
"On a day-to-day basis, we help game developers around the globe find a way to amplify their gaming products," Eddy explains. "I relay to companies in the Asia-Pacific region what Twitch can bring them and a way for them to market their games and build their community on Twitch."
Eddy also helps companies in China and throughout Asia develop esports teams and events. "A lot of them are highly interested in esports and want to build an esports team for their product but they don't know how to do it. Then they have an esports tournament — how do they market it? Those are the things we are helping them with."
Bringing esports to new corners of the world is something Eddy loves to do, but his job also has a bonus that any gamer would love: He gets paid to play games.
"A lot of times we need to play certain games that aren't in the market yet. We see if it has potential and see how we can help them market the games when they are scheduled for commercial launch… For my day-to-day, I play a lot of games, and I talk to people that make the games for a living, so I'm doing something that I have a great passion for."
Eddy thinks that it's important for game-industry hopefuls to put themselves out there when they're trying to break into the market.
"Make a leap of faith and don't be afraid of making mistakes. [I was nervous] when I was out there for the first time, like when I would go to a convention and talk to someone that I didn't know at all, or write an email to someone that's famous in the industry… Sometimes you need to make yourself vulnerable and take chances and risks for you to get something."