Published Oct 31, 2018
Grad Named One of 2018's Veterans of Influence
Computer Animation grad recognized by Orlando Business Journal
As both a Marine Corps veteran and a graduate of Full Sail's Computer Animation degree program, Claudio Gonzalez is no stranger to hard work and dedication. Having taken on a variety of roles within the entertainment industry, Claudio was recently recognized by the Orlando Business Journal as one of 2018's Veterans of Influence for both his career accomplishments and his military service.
Following encouragement from his wife to pursue his dream of a career in digital animation, Claudio enrolled in Full Sail's Computer Animation program, and was named Valedictorian of his graduating class. He was then hired by visual effects studio Digital Domain, where he worked as a digital artist and, later, a lead compositor on films like Transformers: Dark of the Moon and Smurfs 3D. He would be promoted again to lead digital painter where he worked on titles like The Watch, Silver Linings Playbook, and Ender's Game.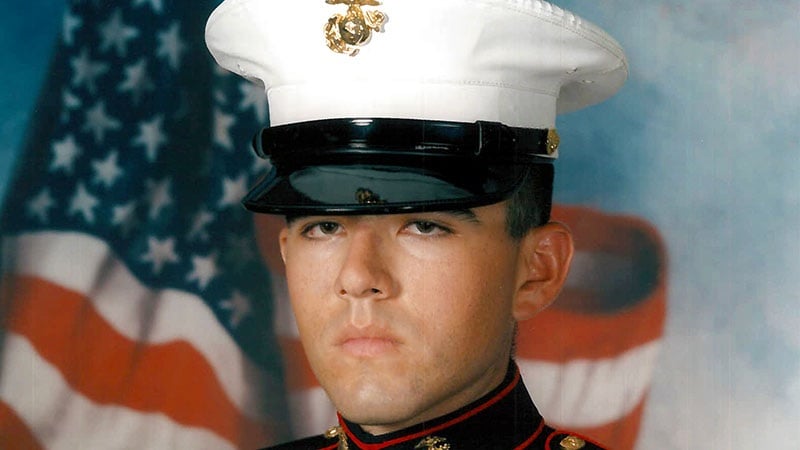 It was a friend who suggested that Claudio pursue a role at Falcon's Creative Group, an Orlando-based company that specializes in immersive, experiential design for theme parks. Upon starting at Falcon's as a lead compositor/generalist, he knew there was work to be done. "When I came down here, the media side wasn't built out yet, so I was bringing a lot of experience from the CG animated side and what it took to build that."
It wasn't long before his coworkers took notice of his hard work, and they nominated him to be recognized to be on Orlando Business Journal's annual list of Veterans of Influence. Always the team player, Claudio still credits his team members for much of his success.
"It's not just me," he says. "There's definitely a team effort. It's bringing the right people together, creating the right culture at the studio that everybody works together as a team."
This team-first approach is something Claudio says has been a part of him since his military days.
"If you get people together and pick everybody's brain to polish something and improve it, then you're gonna get the best results."