Published Aug 11, 2020
Grad Ted DiNola Consults on Oculus VR Games
The Game Development alumnus worked his way up the game industry ladder and landed at Oculus.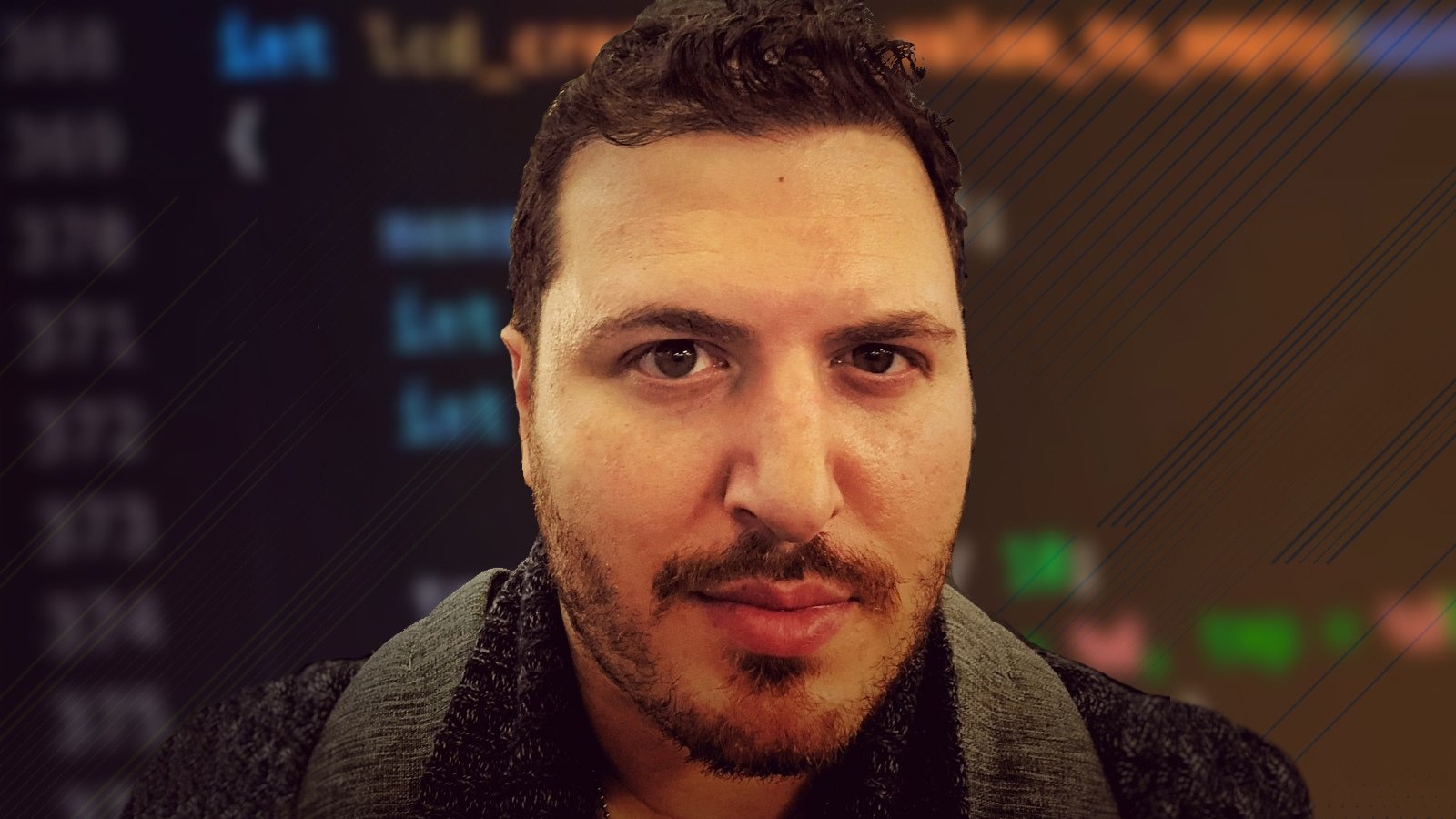 Oculus VR is known for its groundbreaking hardware, but Ted DiNola is helping the company make strides with its software. As a Developer Relations Engineer, Ted consults one-on-one with Oculus VR game developers by jumping into their code bases and providing high-end technical and design feedback. Ted got here by parlaying his foundational knowledge from Full Sail and his prior job experiences into positions that utilize both his skills and his passion for video games.
Ted fell in love with video games when he started playing the sci-fi adventure game Homeworld at age 13. He realized he could use Lua, a scripting language, to modify all of the game levels. "It is one of the first [games] that got me interested in understanding how games were made," he says.
Ted made his own small Java and Flash games throughout his teens. He pursued a college degree in physics, but the field didn't speak to him the way games did. Ted started playing a new game called Sword of the Stars and met the game's creator, Martin Cirulis, through gameplay.
"Being an earnest and ambitious kid, I reached out to him, and I said, 'Hey Martin, I think I'd like to get into making games professionally, do you need an intern?'," recalls Ted.
Martin responded with a resounding yes, and Ted flew up to Vancouver for three months to help Kerberos Productions launch their Sword of the Stars expansion. The experience in that studio gave Ted a taste of what a career in the game industry could be like.
"They had me do a little bit of everything," he says. "I was doing a little bit of scripting to try and help automate some of their design stuff. I was doing a little bit of debugging… I was fixing some of their models. I was also making [Martin's] tea in the morning," Ted laughs.
When Ted returned to the US, he was determined to find a new undergraduate program focused on gaming. Full Sail's Game Development bachelor's fit the bill. The school's skills-based learning immediately started setting him up for success.
"The cool lessons about how to think constructively about your systems, and about design, how to be really good and flexible with your code, and with mathematics, and with algorithms, and stuff like that ... those are key fundamentals that will stick with you forever," Ted says.
Ted graduated from Full Sail in the midst of the Great Recession, but he used his new game development skills to build his own projects. He leveraged one of those games into a job as a Development Director for game studio Trendy Entertainment, then helped create 3D virtual patients for Shadow Health. From there, he hopped over to the Bay Area and worked on mobile games for Zynga and PLAYSTUDIOS.
After that, he reached the point in his career where he had more freedom to make choices about the types of games he created.
"I didn't really like social mobile games," he says. "There's this question of, 'Hey, there's a morality to game design'… You're trying to keep people playing, and spending their money and spending their time… Once you're settled, and your options are kind of opened up, think about what's really important to you as a developer."
Ted left the world of social mobile games and went independent for a few years. He parlayed his experiences from that time into an exciting position as a Senior Engineer at Funomena, where he worked alongside industry luminaries Robin Hunicke and Keita Takahashi. After a year at Funomena, Facebook came knocking and pursued him for his current job as a Developer Relations Engineer at Oculus VR.
"I got this job I didn't really even know existed ... they reached out to me because I had been working in the industry, and really just doing my best," Ted says. "Now I have a job where, rather than working on one game for a year or two, I'm working on 10 games. I'm helping to really work with our internal teams, to try and make our developers have a better time.
"This is a really good games-adjacent change of pace," he continues. "I'm still incredibly involved in the game industry, but also very well-supported, and in the position where I can accelerate stuff."
Taking advantage of Full Sail's learning environment prepared Ted for the first few years of his career, when he was still figuring out how he fit into the gaming world. Full Sail students who have their sights set on the industry should do the same.
"You don't have the same constraints that you'll have when you're working at a studio, where you have either timelines to hit, or budget guidelines to hit, or just 'Hey, you're a junior, so you're working on somebody else's thing,'" he advises. "So maximize that time to really explore what you can, and really figure out what interests you about games."