Published May 12, 2021
Grad Zack Smith: Lead 3D Artist at Chromatic Games
The Computer Animation grad works on environments, characters, props, and more for the Florida-based studio's Dungeon Defenders series.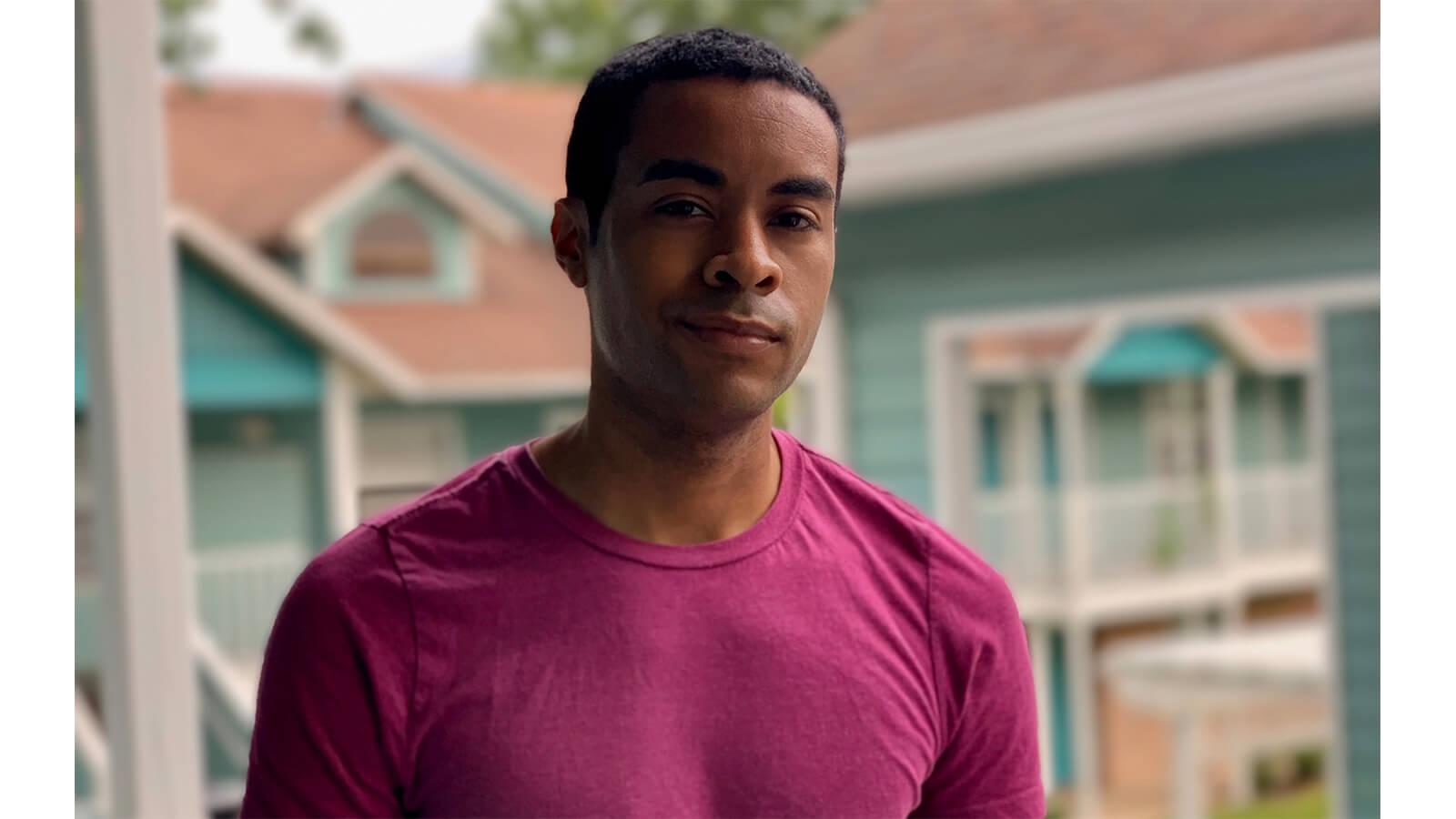 It takes a lot of people to get a video game off the ground, and Zack Smith is one of them: He's worked on Chromatic Games' Dungeon Defenders series since 2009. His Computer Animation degree from Full Sail helped him land a role that he loves at the Florida-based indie game studio.
Zack's interest in art started early. He grew up admiring the stylized, cartoon-inspired visuals in games like Crash Bandicoot and The Legend of Zelda franchise. In high school he took drawing, painting, and ceramics classes to prepare for college; he graduated from Full Sail's Computer Animation bachelor's program in 2009. After a brief stint at Puppy Punch Productions, Zack took a job as a 3D Artist at Chromatic Games (formerly Trendy Entertainment) in 2012. He worked his way up the ladder and became a Lead 3D Artist in 2019.
Zack spends his days creating 3D assets for Chromatic's Dungeon Defender games. He works on elements of the games' environments, characters, lighting, and props to establish each title's overall look and feel.
His job requires in-depth knowledge of multiple programs and applications. He creates an asset's framework in Maya, sculpts characters with ZBrush, adds textures in 3DCoat, and puts all of the pieces together in Unreal Engine 4. His hard work is on display in Dungeon Defenders, Dungeon Defenders II, and the recent Dungeon Defenders Awakened.
Since Chromatic is a smaller studio, Zack gets to wear multiple hats and work on a variety of game components every day. He loves fresh challenges that encourage his creativity.
"Growing up, I wanted to find a job where I could create. And so when I just get in the zone and I'm able to sculpt and paint or do some lighting or build out a level, that's the most fun part," he says.
Zack has already found professional success at Chromatic, but he hasn't stopped learning. He knows that continuing to push himself artistically will pay off in dividends.
"Always try to work on side projects that can help you grow, but also practice the fundamentals of art because the 3D side will only take you so far. Really learning what makes something look good, artistically, will really push your 3D art."