Published Nov 11, 2020
Katy Wright is Starting Off Her Film Career on the Right Foot
The Media Communications grad is using her Full Sail education to rack up professional film editing experiences and industry accolades.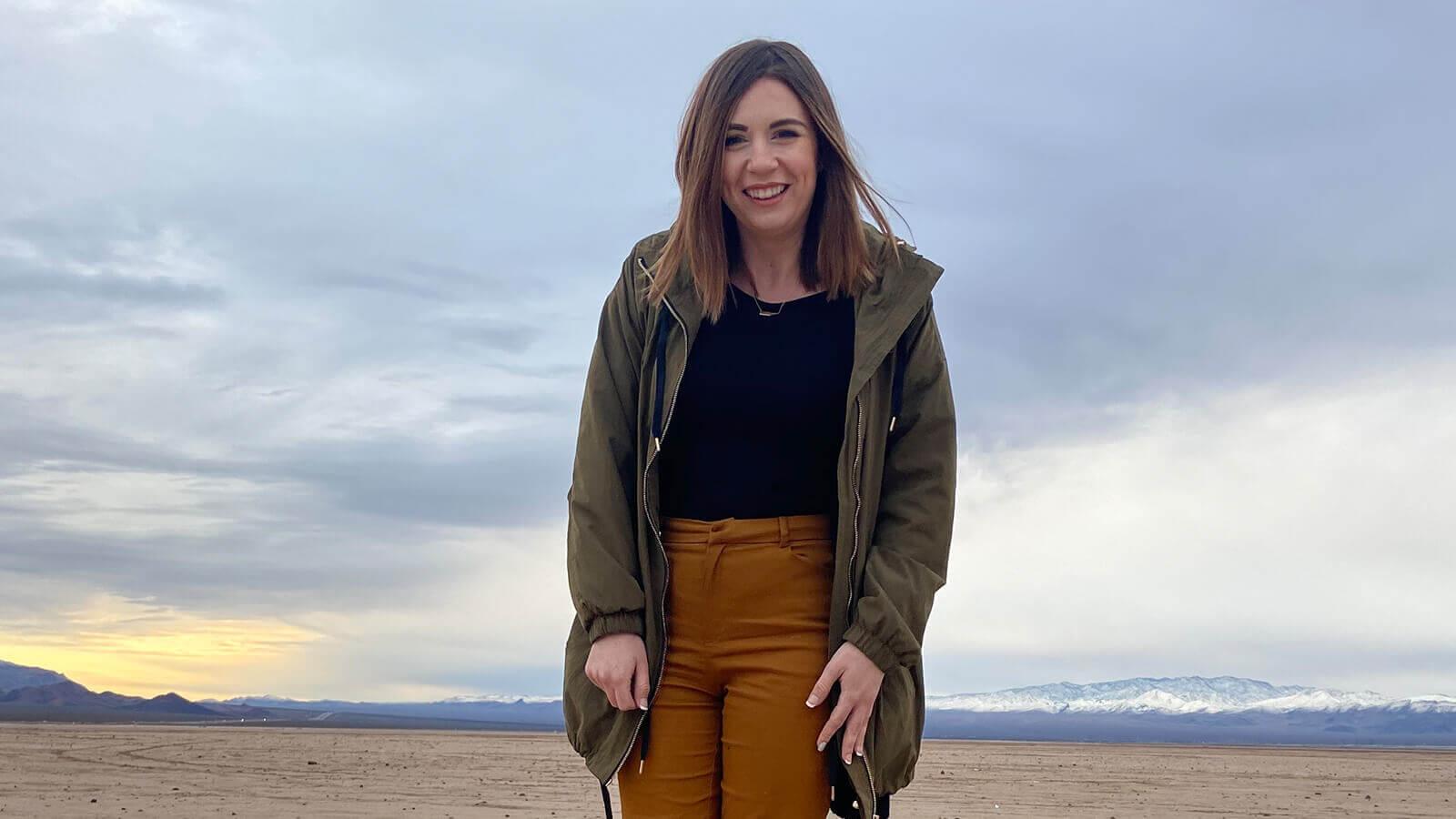 Katy Wright's film editing career is just beginning, but her days are already jam-packed. In just two years after graduating from Full Sail, she's participated in the prestigious American Cinema Editors Internship Program, edited an award-winning sci-fi short film, worked as an assistant editor on multiple projects, and collaborated on original shorts as one of Project Involve's 2020 Fellows. She takes 12-hour days in stride thanks to the technical, creative, and collaborative skills she learned in Full Sail's Media Communications program.
Katy developed her interest in film early in life: "I've always just been interested in film ever since I was a kid; there was no other option as a career," she says. The Modesto, California native started editing short films in high school and worked on some documentaries in Northern California. She wanted to sharpen her skills with a bachelor's degree, and after running into multiple satisfied Full Sail grads she signed up for the Media Communications program. The degree's focus on marketing skills, like graphic design and web design, made it a perfect fit for Katy's freelance goals.
The small class sizes in her Full Sail degree program helped Katy develop meaningful relationships with her course directors. "They were all so invested in me, and invested in what I was doing," she says.
Instructor Nate Moxley allowed her to study Avid Media Composer (an industry standard film and video editing software) in Full Sail's labs so she could get certified before she graduated. Course director René Otero helped Katy land an internship with REBL HQ, a digital entertainment studio that was previously located on Full Sail's campus. As part of that internship, Katy wound up working as a Digital Image Technician and Assistant Editor on Fox Hunt Drive, a thriller that's currently making rounds on the national and international film festival circuits.
After graduation, Katy moved to L.A. and hit the ground running. She was selected for the competitive American Cinema Editors Internship Program, where she learned about the role of assistant editors from Hollywood pros. Then she started working as an assistant editor on projects for digital media company ATTN: and edited the film Eva, a science fiction short that was included in the Los Angeles Film Festival and won FilmFreeway's Sci-Fi Award. She is also a 2020 Fellow for Project Involve, an artist development program, and she's part of the post-production team for the upcoming thriller Malignant.
Katy tries to split her time between assistant editing jobs on other people's films and editing positions on her own projects.
"Assistant editor is a very technical position," she says. "I'm in charge of preparing my dailies for my editors… I also handle other post-production duties, like paperwork and the script books. If we're in the turnover phase, I am sending things off to our colorist, or our sound mixer, or sending off shots to have the effects placed on them."
Katie's assistant editing jobs pay the bills, but her editing side jobs and internships flex her creative muscles.
"I work on those projects when I'm off work. Sometimes the days can be very long because we do a 12-hour day and then go home and edit it more. But that's what you do if you want to make it far in this industry. You have to put your back into it," she laughs.
Right now, Katy's editing from home during the pandemic, working on Malignant, and contributing to three shorts with filmmakers that she met through Project Involve. But she isn't letting her current busy schedule stop her from strategizing her next steps — she's looking for assistant editing gigs on smaller TV shows and forging strong relationships with directors so she can be more creatively involved with future projects.
"Good editing is, you do what the director wants, you carry their vision out. But great editing is when you see things that the director doesn't see," Katy explains. "You see problems and then solutions to those problems that maybe your director hasn't thought of, and you add your own creativity to the edit… I feel like I'm going to be working on more smaller budget stuff, just so that I can have more of an input into what I'm doing."