Published Jun 09, 2021
Faculty Profile: Emily Wray (Integrative Portfolio Specialist, Media Communications)
Emily Wray brings insights from her advanced degree and her expansive freelance business to Full Sail's Media Communications Project & Portfolio courses.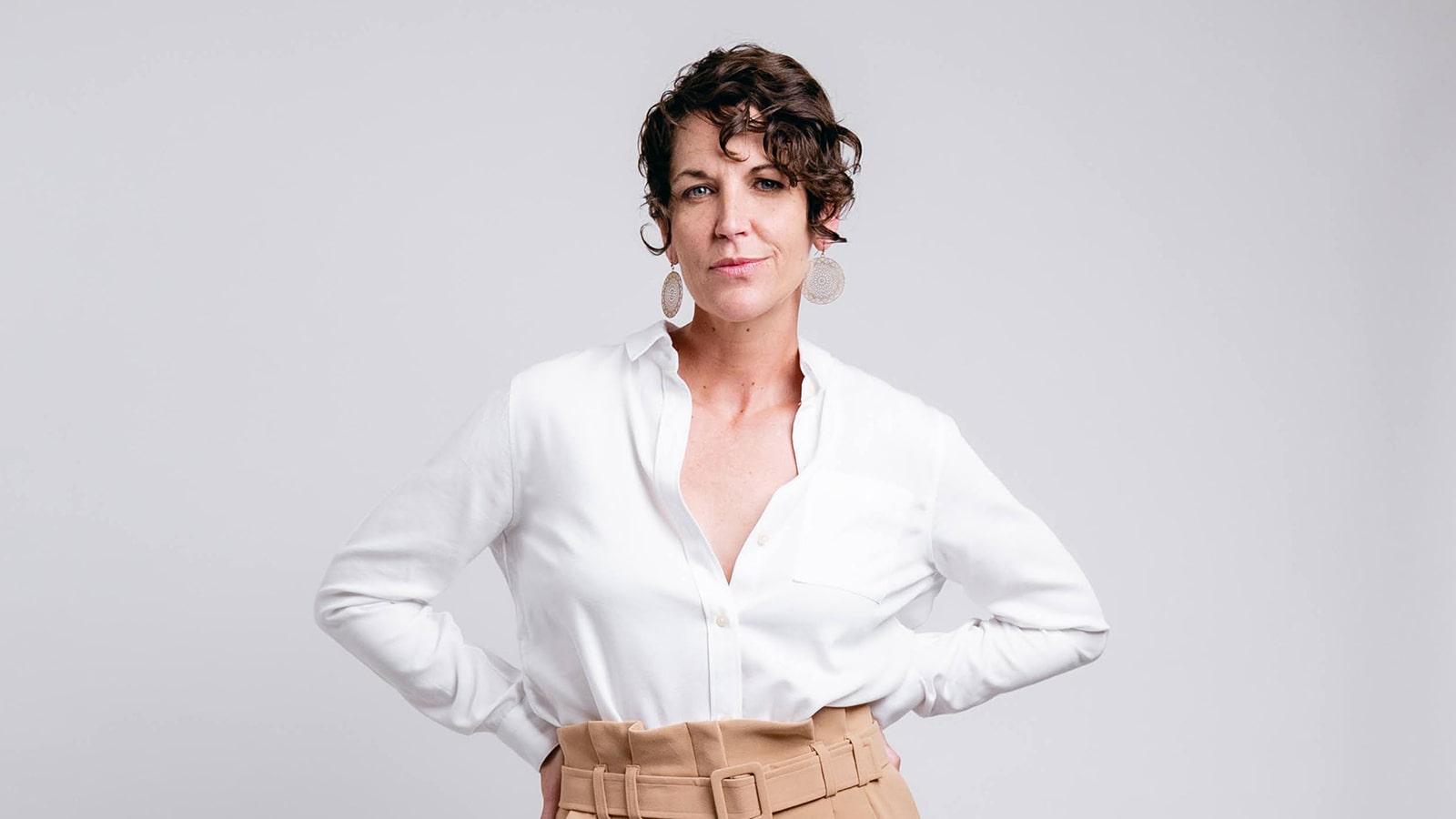 Emily Wray believes in setting people up for success. As the head of the Project & Portfolio Experience for Full Sail's Media Communications bachelor's program, she works with a small team of faculty members to mentor students as they explore their interests and construct a professional body of work. She also has a bustling freelance business where she creates digital content for her clients and positions them for smooth sailing by training them in workflow systems.
Although her eclectic professional experiences and Instructional Design & Technology (formerly Education Media Design & Technology) master's degree from Full Sail give her a unique perspective to share with her students, Emily wasn't always certain that she wanted to be an educator. She graduated from Florida State University with dual bachelor's degrees in psychology and criminology, but during her internships she noticed that she gravitated towards tasks in education, media, and design. After graduation, she tried her hand at different jobs in public relations and technology, then started her own company and took on freelance branding and web design for small businesses and entrepreneurs. A few years later, she realized she needed to return to school to keep up with the industry's changing landscape.
"There was a part of me that was making a living through my business on this skillset that I had, but that I could see was going to not really be as needed," Emily says. "I mean, of course it's needed for higher end stuff, but a restaurant can easily hop on Canva now and create some advertisement. That was really kind of what prompted me to go back to school, which is to say, 'How can I harness my skillset towards a different means?'"
Emily found Full Sail's Instructional Design & Technology master's program and felt that it was a perfect fit. It built on her design skills and helped her add an educational component to her business.
"I build experiences or products or tools that help people do what they need to do. A big part of my business becomes creating workflows or work products that I can train these businesses on how to use and then turn it all back over to them. I get to have the kind of fun, creative, strategic part of each project to go in, suss it out, figure out what was needed, build the systems and then train internal people on what we create," Emily explains.
Plenty of clients in Florida and beyond have taken advantage of Emily's strategic and artistic skills. She's created digital content solutions for businesses across a range of industries, including restaurants, attorneys, equine therapy organizations, and career development companies. She's done photography for Florida state representative Anna Eskamani as well as consulting and volunteer work for local organizations like Zebra Coalition, One Orlando Alliance, and the Central Florida Foundation.
Despite her flourishing business, Emily puts Full Sail first. She started teaching in Instructional Design & Technology in 2010, then became a Course Director for the Media Communications bachelor's program. She shifted into the role of Integrative Portfolio Specialist a few years later. She wrote the curriculum for each of the seven Project & Portfolio courses that students take on throughout the Media Communications bachelor's program, and she plays an active role in facilitating the classes and mentoring each student.
"[The classes are] focused on personal discovery, professional articulation, and a demonstration of skill. Essentially, students enter into a choose-your-own-adventure learning journey where they explore who they are, what they're good at, and how they want to bring professional value to an employer, client, or team," she says.
Emily draws on her professional experiences and local connections when she works with MCBS students, but the realization she had early in her career about pivoting her skill set is one of the most important qualities she brings to the Project & Portfolio classes.
"It's a big part of what I bring to my students at Full Sail, which is how do you translate your skills, interests, and abilities into a career that is meaningful but also thriving," Emily says. "How do you continue to remake yourself and your abilities to attend to the needs of a client or to the moment? We really look at that: How do we skin ourselves to address the needs of the moment as educators, as digital content creators in almost every role in industry?"