Published Apr 09, 2020
Kaycee Jarman's Design Career Has Been a Dream Come True
The Digital Arts & Design grad has had a diverse career in education, marketing, and technology.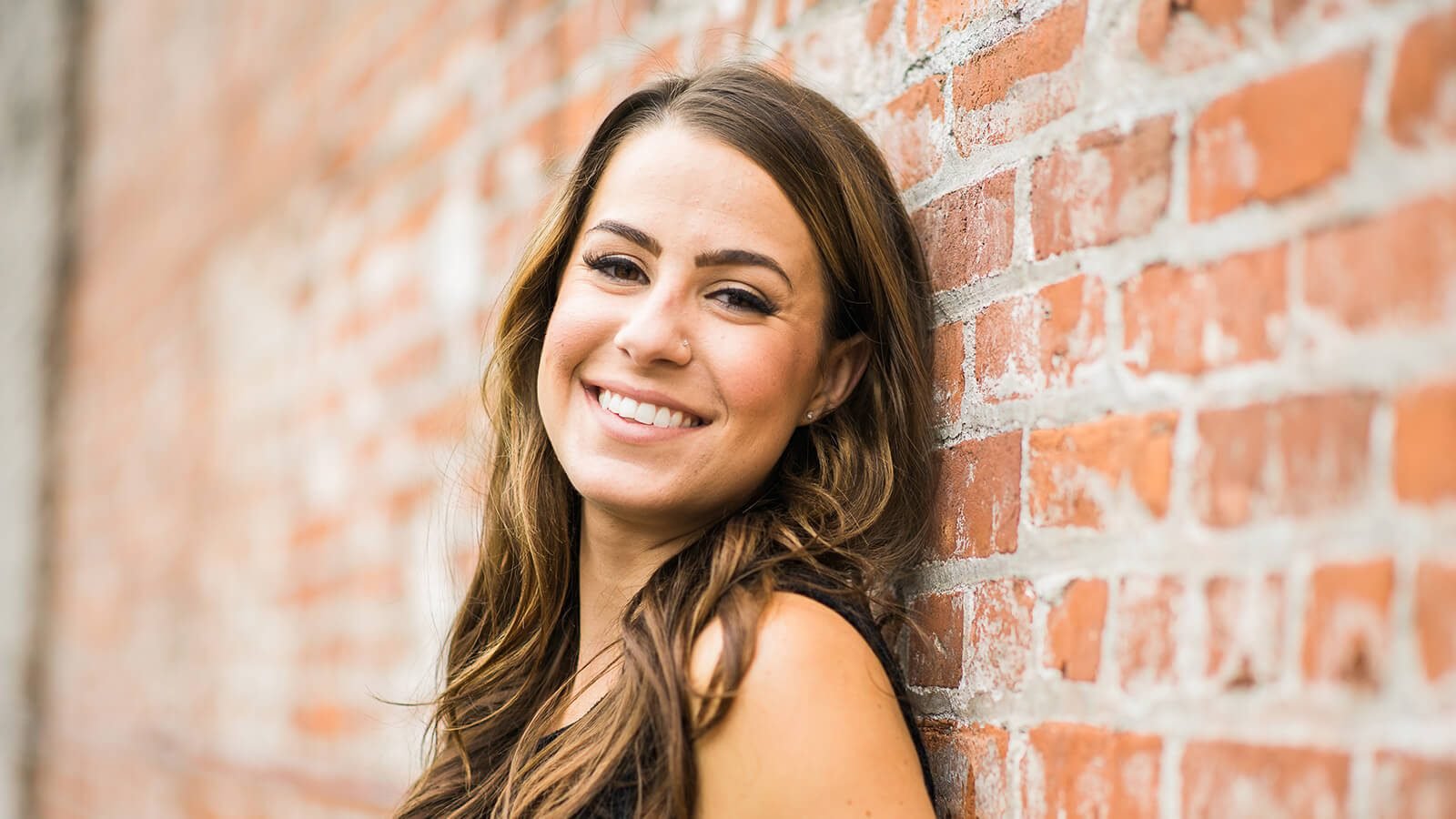 Kaycee Jarman is a graphic designer whose artistry reaches far beyond Photoshop. The Full Sail University graduate has helped create educational videos for her alma mater, designed online brand campaigns for schools like Arizona State University and Maryville University, and now works as a Senior User Experience consultant via technology company Ciber Global. Kaycee has pivoted to a new career area with each new job, and she credits her Full Sail education with teaching her a range of skills she's been able to use on her eclectic career path.
Kaycee started experimenting with digital design when she got a copy of Photoshop at age 12. She also taught herself basic HTML and CSS so she could customize her online profiles and blogs. She attended Full Sail's Behind The Scenes Tour after high school, loved what she saw, and signed up for the Digital Arts and Design program.
Full Sail's fast pace was a good fit for Kaycee's goal-oriented approach; she had been waiting since childhood to become a graphic designer. "The fact that I could go to school for 21 months and have a bachelor's degree and be on top, then get started in my career two years before everyone else, sold me."
The vast array of disciplines that the program covered was another selling point. "We had web design, we had film, we had motion, we had game design. I've used all of these things in my career," she says.
Kaycee went from Full Sail student to Full Sail employee with a job in the Instructional Design department right after graduation. She helped develop video content for online classes, using assets like B-roll footage and full-motion graphics to enrich courses for remote students. "I didn't have a film degree, but at Full Sail I learned so much about film, about motion. The kind of work that we did tied in so many different things," she says.
Kaycee continued working in education but switched to a marketing role with her next job at Pearson. She designed marketing materials for online degree programs to make their programs appealing to potential students. "I designed high-converting websites for a ton of different universities and made banner ads, print ads, brochures, plus booths and giveaways for trade shows," she says.
Aside from digital materials, Kaycee also got to work on national TV campaigns and helped select which shots were right for a university's brand story.
After a decade creating digital designs and branding, Kaycee's career took another turn with Ciber Global, an IT consulting firm. She works as a Senior User Experience Consultant for large entertainment companies, helping improve and humanize mobile and web applications.
"My day is filled with designing wireframes, user flows, and simulations to help pitch and demonstrate my solutions," Kaycee says.
She also feels lucky that her team has close contact with the people who use their applications, so she can see firsthand how her work plays out in the real world. "We are able to job shadow, conduct surveys, and get feedback from our users to help ensure we are putting out the best product possible."
Kaycee's Full Sail degree taught her how to bring an array of creative skills to every project in the workplace. Honing that agility at the school's real-world pace made it easier to land jobs in new fields. "Every time I've gotten a job, it's been new to me. I went from producing videos to working on websites and digital advertisements, and I didn't have professional experience in those industries," she says.
Staying updated and engaged on LinkedIn is another key to Kaycee's success, and she highly recommends it to current Full Sail students. "I follow [companies I'm interested in], I engage with the posts. It just makes it easier to find you."