Published Aug 30, 2021
Meet the Grad who Creates Designs for the US Open
Digital Arts & Design grad Paul Shank crafts design assets for the US Tennis Association National Campus and contributes to major events like the US Open.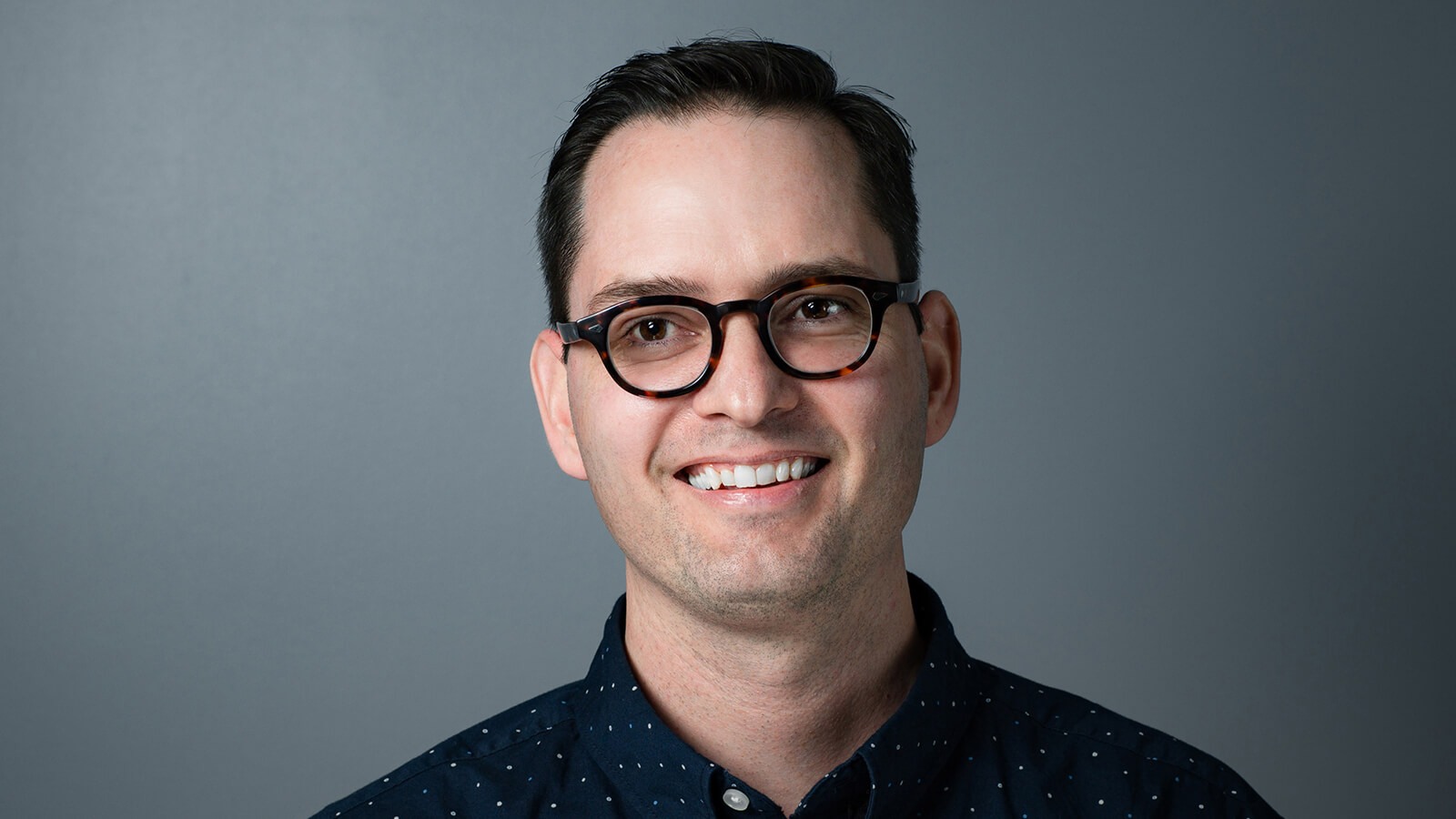 Paul Shank likes to stay on his toes, creatively speaking. As the Creative Services Manager for the United States Tennis Association (USTA) National Campus, he's constantly designing fresh visual elements that match the fast-paced movements of tennis. His Digital Arts & Design bachelor's degree from Full Sail gave him the art foundations he needed to play ball in the sports design world.
Paul has had a penchant for art since childhood, when he spent much of his free time drawing. As an adult, he joined the Navy and worked in aviation, but designing was his collateral duty. He put his artistic spin on everything from flyers to t-shirts to command coins; he even designed murals for aircraft carriers. He hopped around to a few different colleges before landing in the Computer Animation program at Full Sail, but he switched to Digital Arts & Design to gain a broader design background.
Paul became the Creative Services Manager for USTA in 2019. He's responsible for the digital and print assets for the USTA National Campus in the Lake Nona district of Orlando. The campus is a playground for tennis enthusiasts: Everyone from casual players to nationally recognized athletes can pick up a racket on one of the 100 courts on campus.
"Primarily, I push all the art for the campus. So that could be signage, digital assets, print campaigns, everything from magazines to billboards will go through me and my team," Paul says. "We have different programs like Tennis On Campus and officiating, so wherever I'm needed, I just pop my head in and help. And of course, the US Open. That's the big one. So visual assets, social media graphics, and whatnot."
The design skills that Paul learned at Full Sail come in handy when he's making those assets for USTA.
"Something that was always pushed was working non-destructively," he recalls. "Your project is going to go through revisions. If you work destructively, and you get a photo or an asset and you erase part of that, it's gone forever. I had plenty of classes in Full Sail where they teach you that you need to mask and utilize tools where you're not destroying your asset, but you can go in and make quick changes. I use that every day here."
It's tough for Paul to pick a favorite project out of all the work he's done for USTA, but he's very proud of his recent contributions. He created a 1980s-themed throwback campaign for the USTA League's 2021 National Championships, and he's preparing to make the social media graphics for the 2021 US Open. Working on a wide range of designs makes Paul's job particularly satisfying.
"The organization is fluid. We'll have different campaigns; it's not stagnant. So that's probably my favorite part. We just brought pickleball and padel to Lake Nona, so we had to create all the assets for that. It's ever-changing, it's always improving, and it's not boring," he says.
Maintaining an up-to-date skill set helps Paul roll with the punches on whatever campaigns come his way. That commitment can help aspiring designers find their way, too.
"Keep learning. It's art, it's a fluid field, so just keep designing. I went back to Full Sail a few years ago to audit classes. And of course I'm the oldest student, but it was another program with another tool that I wanted to put into my basket. You have to keep evolving with it."