Published Jul 21, 2016
Grad Lindsay Mescher: Director of Publishing & Finance at New West Records
It's pretty common knowledge that if you're going to find success in the music business, you're probably going to be spending a lot of time in airports.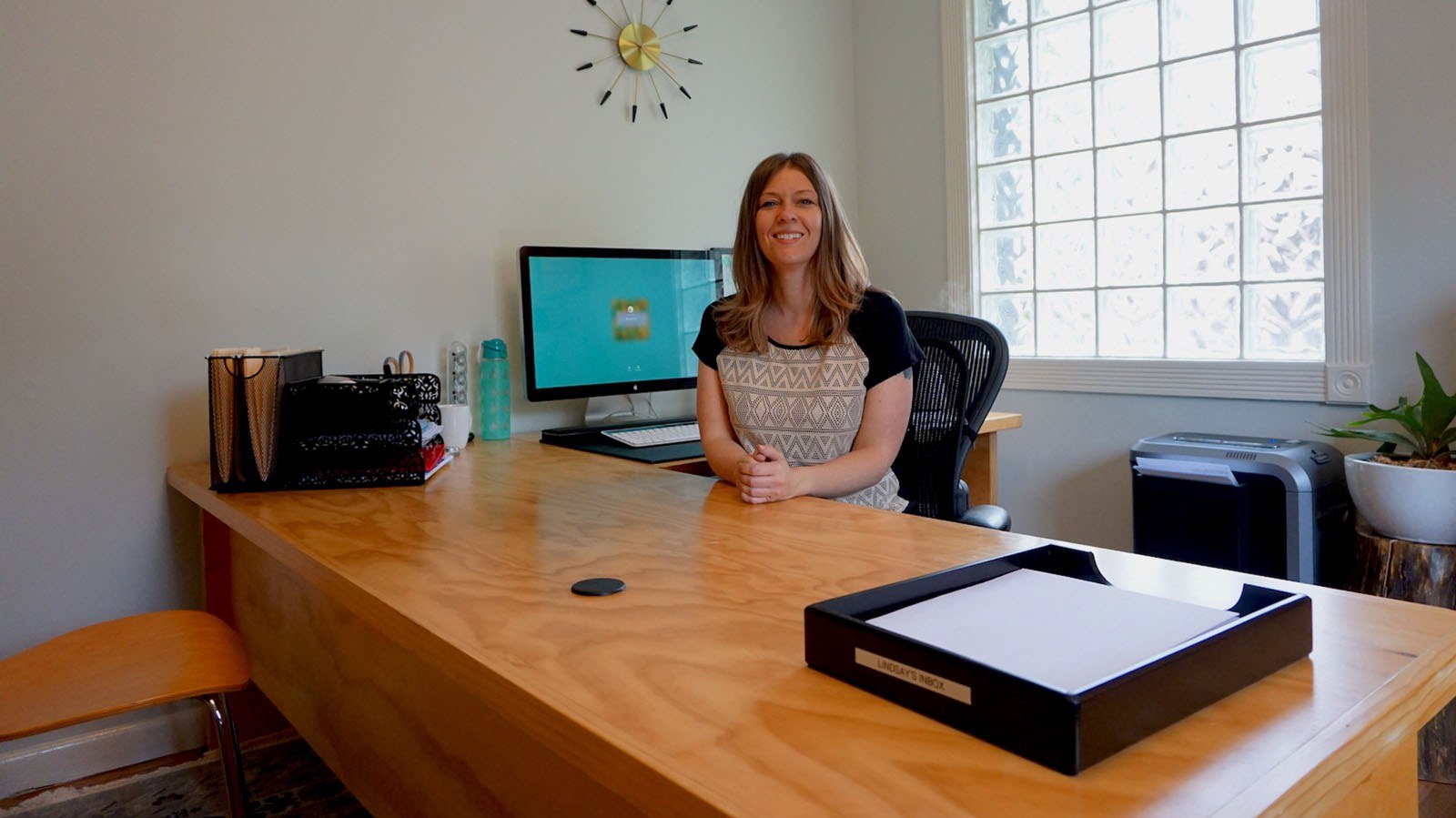 Whether you're flying to catch up with an artist, to nail down an important business meeting, or to attend the season's festivals and conferences, airports are going to be a big part of your experience. For Lindsay Mescher, however, it was her experience working at an airport that helped her career take off.
Lindsay, who graduated from Full Sail's online Entertainment Business bachelor's program in 2010, spent her first few years out of high school managing a small, regional airport near her home of Cincinnati, Ohio. The job gave her plenty of experience in organization, logistics, finances, and working with a wide variety of people, and Lindsay was pretty good at it … in fact, she was almost too good.
"That was a really cool job," laughs Lindsay. "It was a great experience and I loved it. They actually offered to pay for my college if I would change my degree to airport administration, which was tempting … but I didn't want to do that. I didn't want to give up on my dreams."
Those dreams – which Lindsay had held on to since she was a little girl – had always been focused on being involved in the music business. "I just loved music. I wanted to do it all. Originally, I wanted to be a producer, an engineer, and a manager, which … " she laughs "… you've got to pick one!"
Lindsay picked production, enrolling in an audiovisual production program at a Cincinnati college, picking up part-time work with her professor, interning at a local studio and eventually moving up to assistant engineer. And then one day, she got some advice that ultimately changed her professional trajectory.
"Bill Simmons [synth player in legendary funk band Midnight Star] was the department chair at the school, and he one day told me 'You have a business mindset. You're a great engineer, and you've done well at it, but I think you would be better served on the business side of it.' I knew all along I wanted to go back to study the business side eventually… so, he made that comment and then maybe a month later, I looked into Full Sail.
"I enrolled in the online Entertainment Business degree program and I started Full Sail with the intention to move to Nashville at some point, because that's where the jobs are. That's why I went online and didn't go to campus, because I'm like, whenever an opportunity presents itself, I'm going. So the online thing was perfect. I knew no matter what happened I could go and I could still stay in school and make it work."
And it did work. Lindsay's studio background, educational experience, and – yes – that airport job helped her land her first music business job, as an assistant at Roy Orbison Enterprises in Nashville.
"When I first moved [to Nashville], I was finishing up my last month at Full Sail, and I met Barbara Orbison [Roy Orbison's wife]. I had only been here two weeks. Barbara said that she liked that I had a very dynamic resume, and that I worked at the airport while going to college; she said that showed her that I was able to take on whatever was thrown at me. So that's kind of what got my foot in the door."
Over the years, Lindsay's role at the company evolved, and she moved from being an assistant to, eventually, Director of Music Publishing at Roy Orbison Enterprises and, concurrently, Director of Operations at Still Working, the music publishing company founded by Barbara Orbison. Over the course of nearly a half-decade with the company, Lindsay picked up a wide variety of skills and interests, learning the ins and outs of the publishing world ("I started going through old files and figuring out how things were done," she laughs. "Luckily I had a lot of great mentors."), so when the time came to move on to the next phase of her career, she was well-prepared.
"You really had to prove yourself and work hard [at Roy Orbison Enterprises], which is good. I was really thankful that that was my first job in Nashville because it taught me how to take on a lot of different things and toughen me up a little bit, so to speak."
Being able to take on a lot of different things has served Lindsay well in her current role as Director of Publishing & Finance at New West Records. While publishing and finance may seem like two discrete sides of the business, as the saying goes, "publishing is where the money is," so Lindsay fits right in.
"I was hired as the publishing director here and when I was being interviewed and we discussed me coming here it was said I would eventually take on more of a finance role. I was here about a month and the old accountant took another job so I kind of just rolled right into it. I'm head of finance here, so I do any and everything that involves money, from the day-to-day banking, paying out checks, the accounts receivable, accounts payable, paying out artist royalties, mechanical royalties, keep track of artists' recording budgets."
However, it's that spot where finance and publishing meet – sync placement – that Lindsay seems to be happiest. Getting songs written and performed by New West's artists into films and TV shows manages to prove wrong her early career guidance that she "had to pick one" part of the business to focus on, as sync manages to encompass creativity, negotiations, business acumen, publishing, contracts, and more.
"Sync is my favorite part of the industry, because I think it's the best part of any movie," she says. "I feel like a song can make or break a scene, and I've always been like that even when I was little. So take the best scene of a movie, and if it's not the right song it doesn't deliver the same way. But the right song can really make that … make you feel all kinds of things. So I love doing it. But, again, I like to do it all."