Published Feb 03, 2020
Media Design Master's Grad Applies Design to Purpose-Driven Work
American Esports' Director of Branding, Alex Towers, built his career through community-oriented design applications.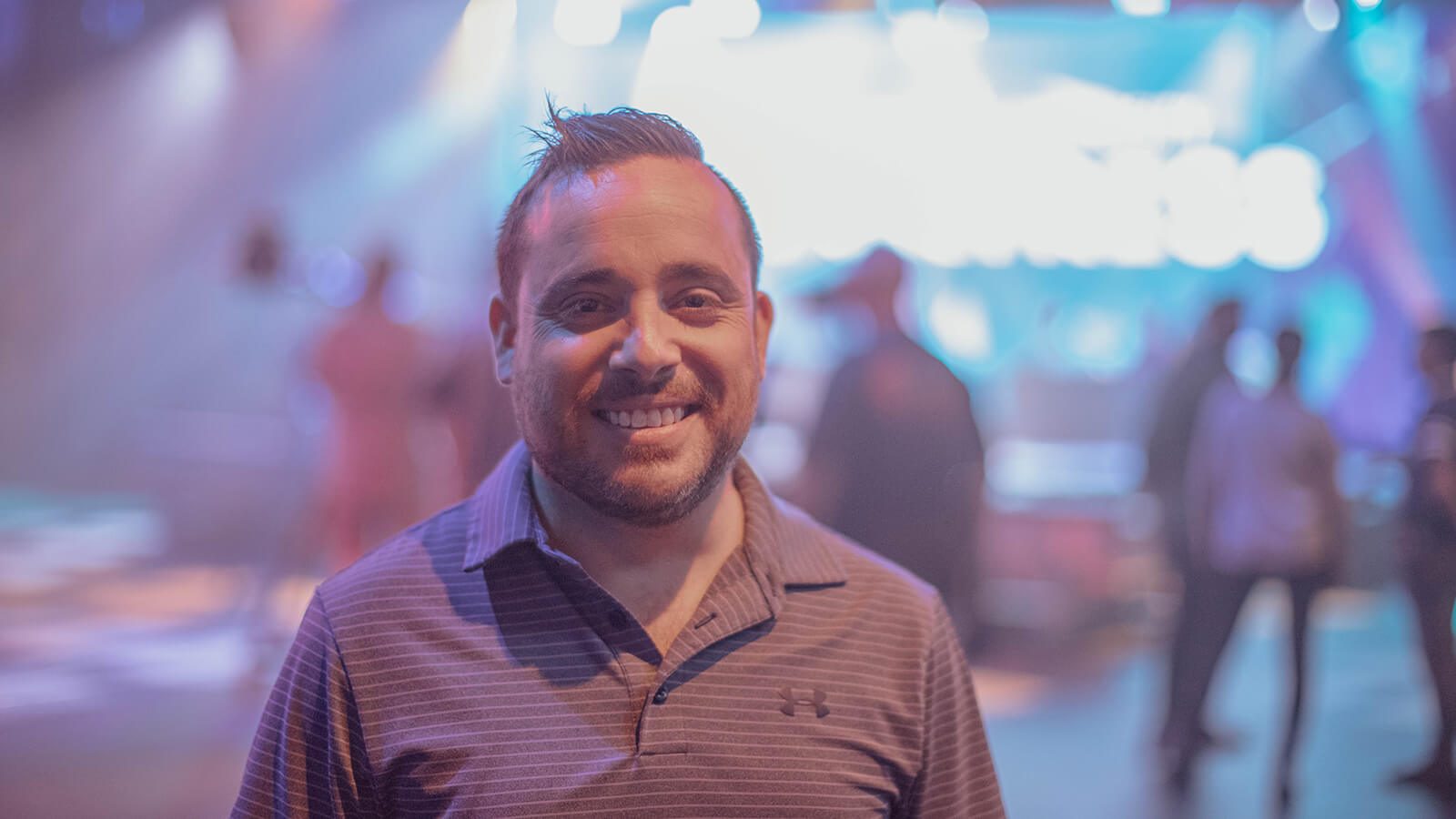 Full Sail University's Media Design Master's program combines an in-depth look at design with the business sense needed for its practical application. Alex Towers, a Media Design graduate and Director of Branding, Graphics, and Guest Experience at American Esports, is taking these practical applications to new levels in his career.
Alex plans and creates all of the graphics, branding, and design elements for American Esports – an organization focused on supporting the casual gaming community across the entire lifecycle of esports. "Our goal is community, to make sure everyone has a sense of community somewhere, somehow, some way, whether it's through the gaming centers or through teams," he says.
Alex has been able to apply his design skillset over various mediums. From working on the 2015 Carson presidential campaign to his work with nonprofit organizations, Alex is always looking for new ways that allow design to elevate a project.
He's consistently aligned himself with community-oriented applications for his design by teaching NPOs, like Gleaning for the World, to create cost-effective designs for humanitarian aid. "To me, mentoring is actually really an important thing," Alex says. "Teaching [NPOs] how to use technology in their favor, teaching them how to use social media…[they can] do digital content for almost free."
He worked with one nonprofit organization to develop augmented reality software for their donation deliveries. "People could hold up their phones over the top of [the donation truck], and the side of it would fold back like a tuna can," he says. "You could see boxes that were slightly open to show off the products on the inside."
As a branding and design professional, the Full Sail grad encourages students and recent graduates to take what they've learned in their curriculum and gain experience for their portfolios by working with smaller, community-focused organizations. "Build your portfolio on nonprofits," he says. "Use your time at Full Sail, focus on what you want to know and [then] work on what you know how to do with nonprofits."
In addition to working with nonprofits, Alex recommends being aware of your strengths and weaknesses. "When you go into an interview, if you show them that you have a weakness, they'll appreciate that more than if you try to show them, 'I can do all these things,'" he says. "They're going to appreciate the fact that you know what you're not good at."