Published May 13, 2019
Meet The Film Grad Who Builds Bespoke Sets For Clients Throughout Florida
Set builder Robby Hawks and his wife, Stephanie, got the idea to create a custom prop rental and design business after planning their own wedding.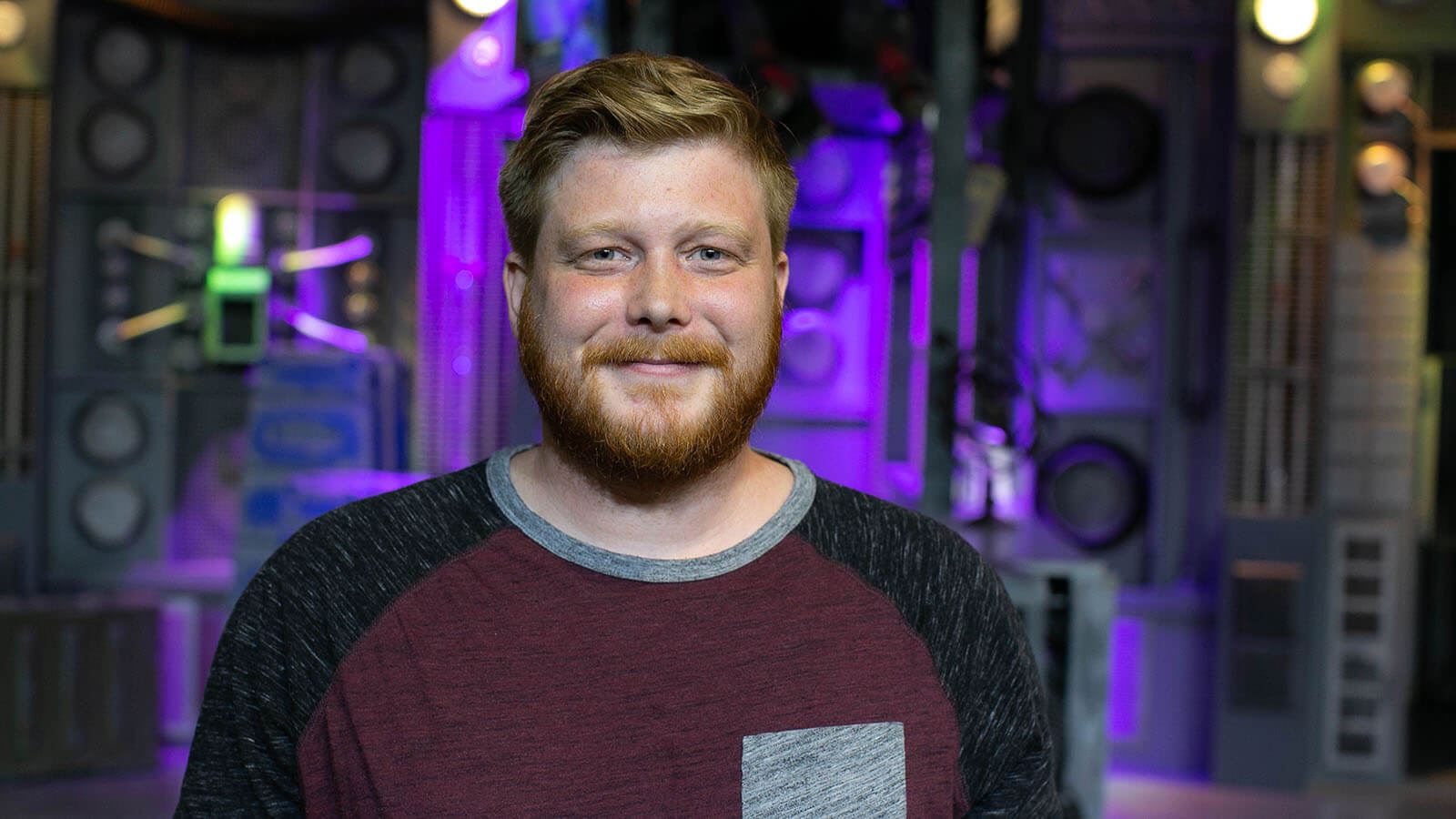 Film grad Robby Hawks stands on the deck of a spaceship he built, explaining how the security system works. There's a scanner attached to a mainframe computer system. When someone boards the ship, their packages and bags are checked for contraband and contaminants. When not in use, the scanner arm folds up into a hidden compartment. Robby walks over to one of the ship's portholes.
"This is an interesting piece," he says. "This is actually a disk for picnics. You take your paper plate and put it in this disk to make it sturdier, and when you're done, you can turn it into a frisbee."
He points to the metal grating that surrounds the deck. "This is the bottom side of a shelving rack. I flipped it upside down and on its side because it has a really interesting grid system."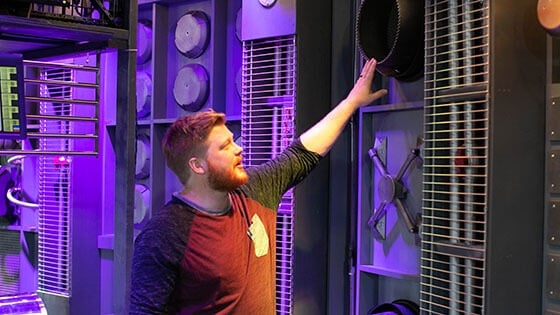 On this ship, nothing is as it seems. That's because Robby built it as a theatrical set for a local church. His company, Ocean Hawks Rentals, is a custom prop house and set-building company that provides made-to-order pieces for clients throughout Florida.
Robby grew up in Brussels, Belgium, watching his father build sets for European television shows. By the time the family moved back to the U.S., Robby was in high school, and obsessed with movies like Jaws, Indiana Jones, Jurassic Park, and Star Wars — films where setting played an integral part in the story. When it came time for college, Full Sail's Film program offered exactly what he was looking for. He already had plenty of experience building sets, thanks to his dad, and he wanted to expand his experience.
"In high school, I was always fiddling, always building. I couldn't sit still. I wanted a program where I didn't have to. Full Sail provided that in the form of practical education," he says.
At the time, students in Full Sail's Film program had the opportunity to work on five short films as part of the standard curriculum. Robby reached out to other cohorts and offered up his services as a set-builder. By the time he graduated, he had 12 student films under his belt and the beginnings of a business that would become Ocean Hawks Rentals.
Over the years, he's designed sets and props for everything from a children's television series to corporate trade shows. He's amassed a huge collection of props and set pieces along the way, and new opportunities keep showing up. Recently, Robby and his wife and business partner, Stephanie, have expanded Ocean Hawks to include wedding design services — a byproduct of planning their own wedding more than a year ago.
"We wanted to do a vintage Tuscan-themed wedding. We started looking at vintage furniture, and it was so expensive," recalls Robby. "I said to Stephanie, 'It'll be a lot cheaper if I just build it all.'"
When they returned from their honeymoon, Stephanie built a website highlighting Robby's collection of set pieces. She also included photos from their wedding.
"I figured we'd do six weddings a year, maybe," she says. "But in this first year, we've done 40 weddings. And we have another 60 on the books for next year."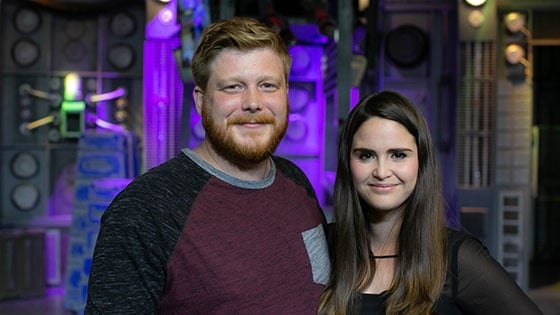 The business has grown so fast that the couple has recently found themselves in need of extra hands. Robby reached out to some of his instructors from Full Sail to find grads to help out. Back on the spaceship, he says it feels good to be able to reach back and help out new grads that, like him, just want to build immersive experiences, whether that's for a couple on their wedding day or a local theater production. For Robby, it always comes back to using his talents to help tell a story.
"I get to use my simple skills to be a part of people's lives," he says. "They're trying to have an experience; they're trying to be happy. And in those moments, there's nothing more rewarding than being able to contribute to that."