Published Sep 05, 2019
Meet the Triple-Threat Grad Flexing His Talents at Netflix
Rob Zienert started coding when he was just 12 years old. When it came time for college, he decided to round out his skills in art and business.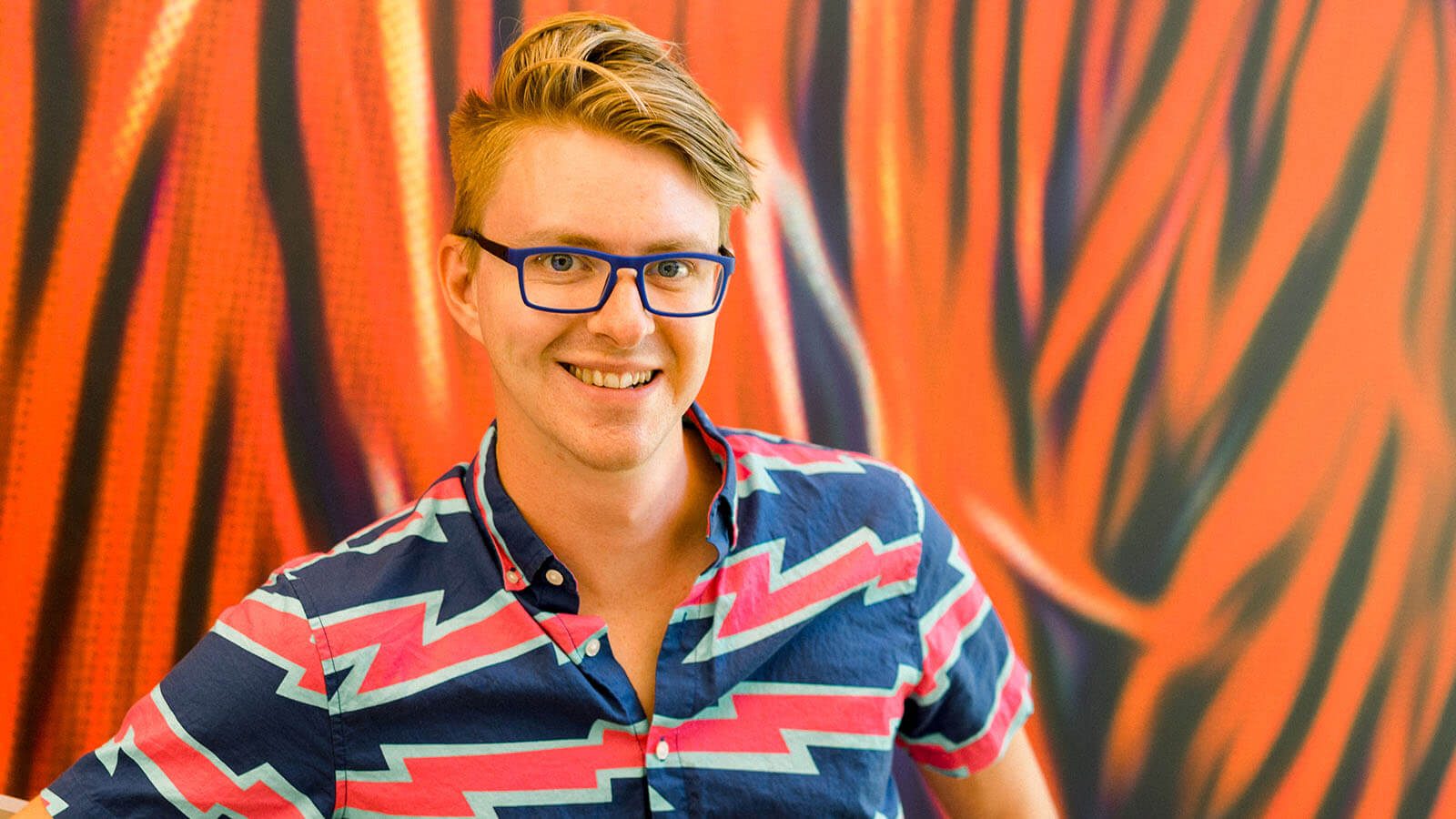 Rob Zienert's success seems straightforward. He holds two degrees and is a senior software engineer at Netflix, where he brings nearly 20 years of development experience to the table. He's worked for other tech companies like Irdeto, Bloom Health, and SmartThings (owned by Samsung), and he's currently on the team that maintains Spinnaker, the open-source continuous delivery software developed by Netflix and used by dozens of companies, including Google, AWS, and Microsoft. But there's a twist to Rob's story — neither of his degrees is in development. So how does a guy out-of-field achieve that many milestones before hitting his mid-30s?
Rob graduated from Full Sail's Digital Media and Entertainment Business programs. In addition to being passionate about arts and business, he also has a background in development, and it began when he was just 12 years old.
"As a kid, I was really into art," he explains. "My mom was a programmer, and she would bring me into work on the weekends when she was running behind on stuff. I would watch her, and it was interesting to me that you could just type what looked like meaningless words and characters into a computer and then on the other side it would do something. And so it kind of scratched the same itch for me as art, because they're both creative processes."
In middle school, he started playing Half-Life — specifically a paintball game that lived within the Half-Life ecosystem. That led to him getting involved in online community management. When a group of players decided to break off and build their own version of the game, Rob went with them. He convinced his mom to buy him a book on the C++ programming language.
When it came time for college, Rob wanted to diversify his skill set rather than focus on something he already knew how to do. He was still interested in art and thought that he might want to go into advertising or even own his own agency one day. He figured rounding out his love of programming and design with a background in business couldn't hurt.
"I already knew how to program, and I thought that having that trifecta of talents would set me up for success," he says. "The degrees I got still help me today. When it comes to design, being able to speak [the designers'] language and talk about how my talents as a programmer could help realize their vision has been immensely valuable."
Rob also uses his business degree when it comes to dealing with basic legal questions or anything having to do with competitive analysis.
"That's come in handy at every job I've had. The Entertainment Business degree gave me the confidence to do more managerial things, and it's helped me sell my ideas," he says.
Rob's always been good at looking ahead — from journeying down the rabbit hole of web development before he hit high school to leaning into other passions that might help bolster his career. It's something he brought with him to Netflix.
"That's actually kind of my role inside the team," he says. "It took me a really long time to realize that this is who I am, but my role is primarily to look farther into the future, into the two- to five-year range and come up with ideas on how to move the products forward."