Published Oct 20, 2023
Metal & Honey Hosts Fundraiser at Full Sail Live
Trivium frontman Matt Heafy and OrcaMind raised funds for Arnold Palmer Hospital for Children's music therapy program.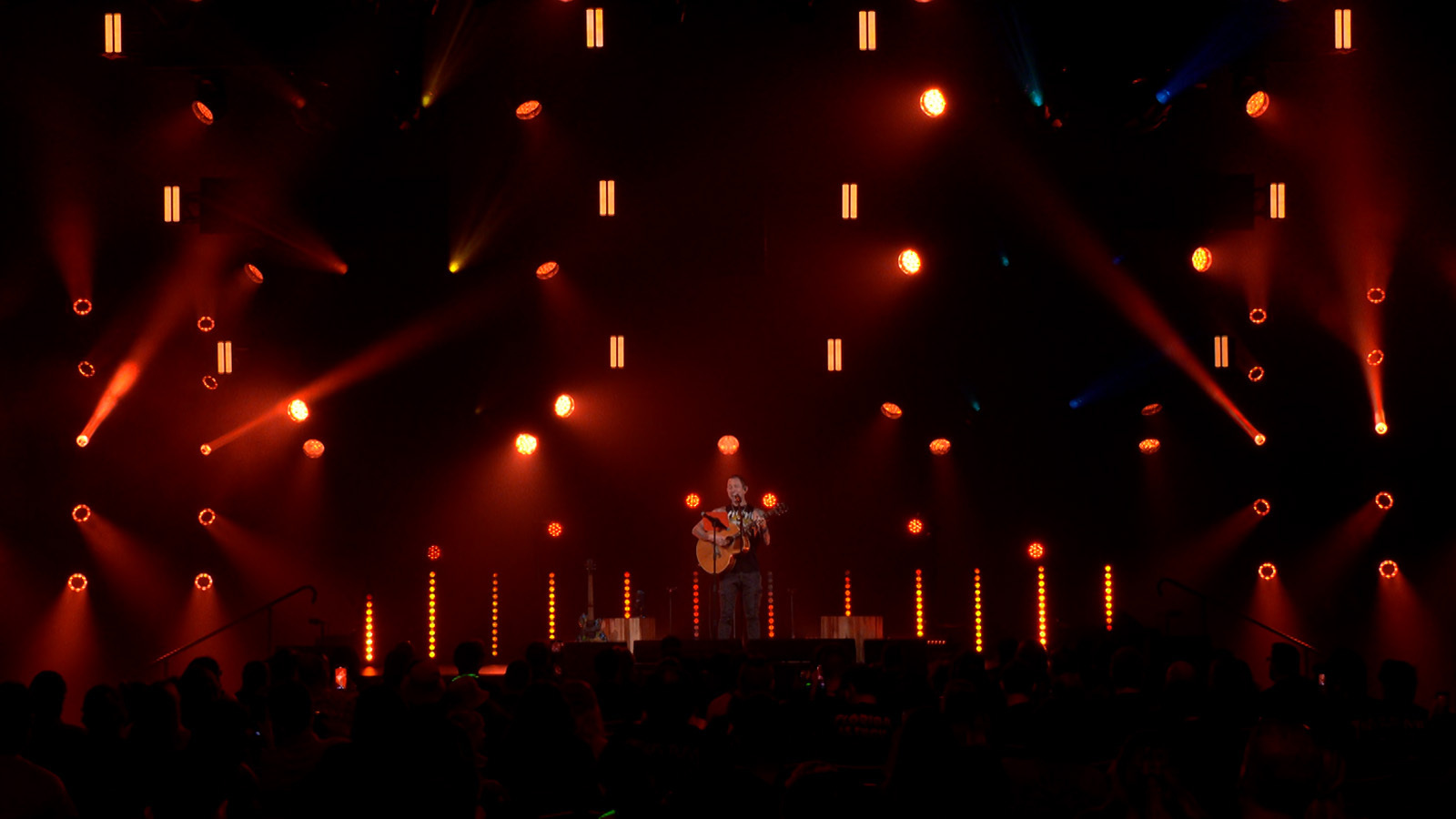 Full Sail recently served as the host site for the Metal & Honey Foundation's Evening with Matthew Kiichi Heafy, a fundraiser supporting the music therapy program at Orlando Health Arnold Palmer Hospital for Children in partnership with Orlando Health.
Near and dear to Metal & Honey founders Ashley & Matt Heafy's hearts, the music therapy program at Arnold Palmer uses a variety of interventions during a child's treatment and recovery, some of which include instrumental play, music/lyric composition, and music improvisation to help meet important healthcare goals.
"Five years ago when we had our twins, we toured the Arnold Palmer Hospital for Children, and we were absolutely blown away by the facility, the people, the care, the love. And something that really piqued our interest was seeing that there was a budding music therapy program," shared Ashley.
Hosted and streamed from the on-campus Full Sail Live venue, Metal & Honey, alongside Full Sail and Orlando Health, were able to raise funds for the charitable cause through ticket and merchandise sales.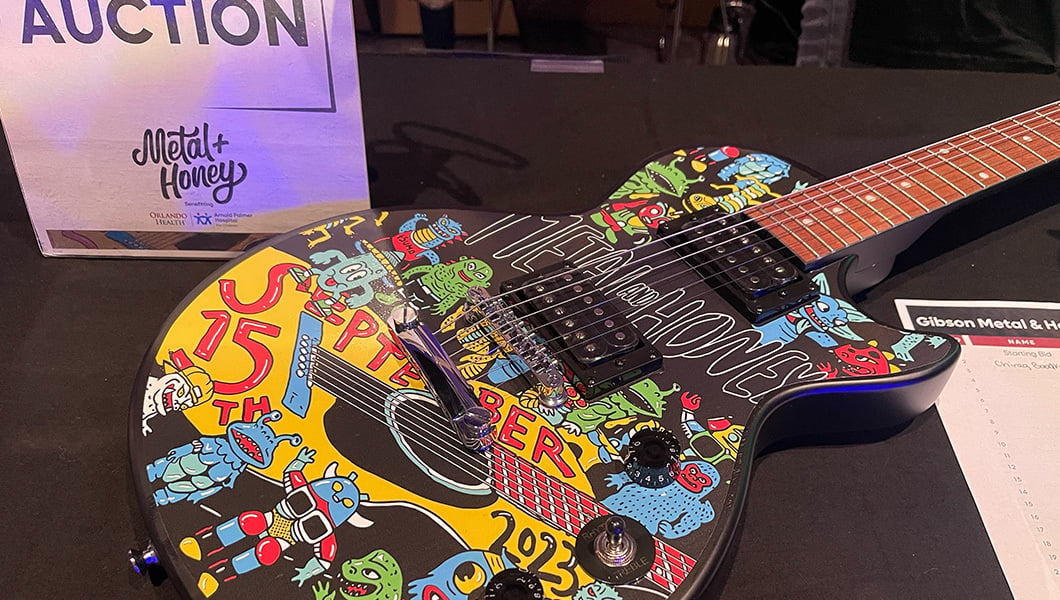 The custom Metal & Honey electric guitar up for auction during the show.
The evening also featured a silent auction with items including a custom Metal & Honey electric guitar, while fans were also able to connect with Matt during the pre-show meet and greet. Exhibitors and event sponsors in attendance included Tampa-based Coppertail Brewing Co., which hosted a free beer tasting during the show.
Major Gifts Manager with Orlando Health, Stephen Dinon, worked closely with sponsors, the team at Metal & Honey, and Full Sail's live event crew to deliver a fantastic show benefiting patients at the children's hospital, emphatically thanking both teams before ushering opening act OrcaMind to the stage. "This is why we're so grateful for everyone…everyone at Full Sail has been a huge part of this. Every one of you has worked so hard all week to make this a reality."
Trivium frontman Matt Heafy closed the show performing for a crowd of nearly 300 attendees and thousands of viewers on Twitch. Playing an acoustic set featuring covers, original songs, and Trivium fan favorites, Matt thanked audience members, saying, "What we're doing here is a very special, special thing. So thank you for being here."
Full Sail provided technical and logistical support for the event including audio, lighting, video, graphics, and planning for the event, while students on the live event crew were able to gain valuable experience in concert production working inside Full Sail's venue.
Catch the full stream by heading over to Matt's Twitch channel.