Published Nov 16, 2022
Music Production Grad Lands TV Theme Song Placement
Chavez Parker created the beat for "Perfect," the theme song for Tyler Perry Studios' Zatima.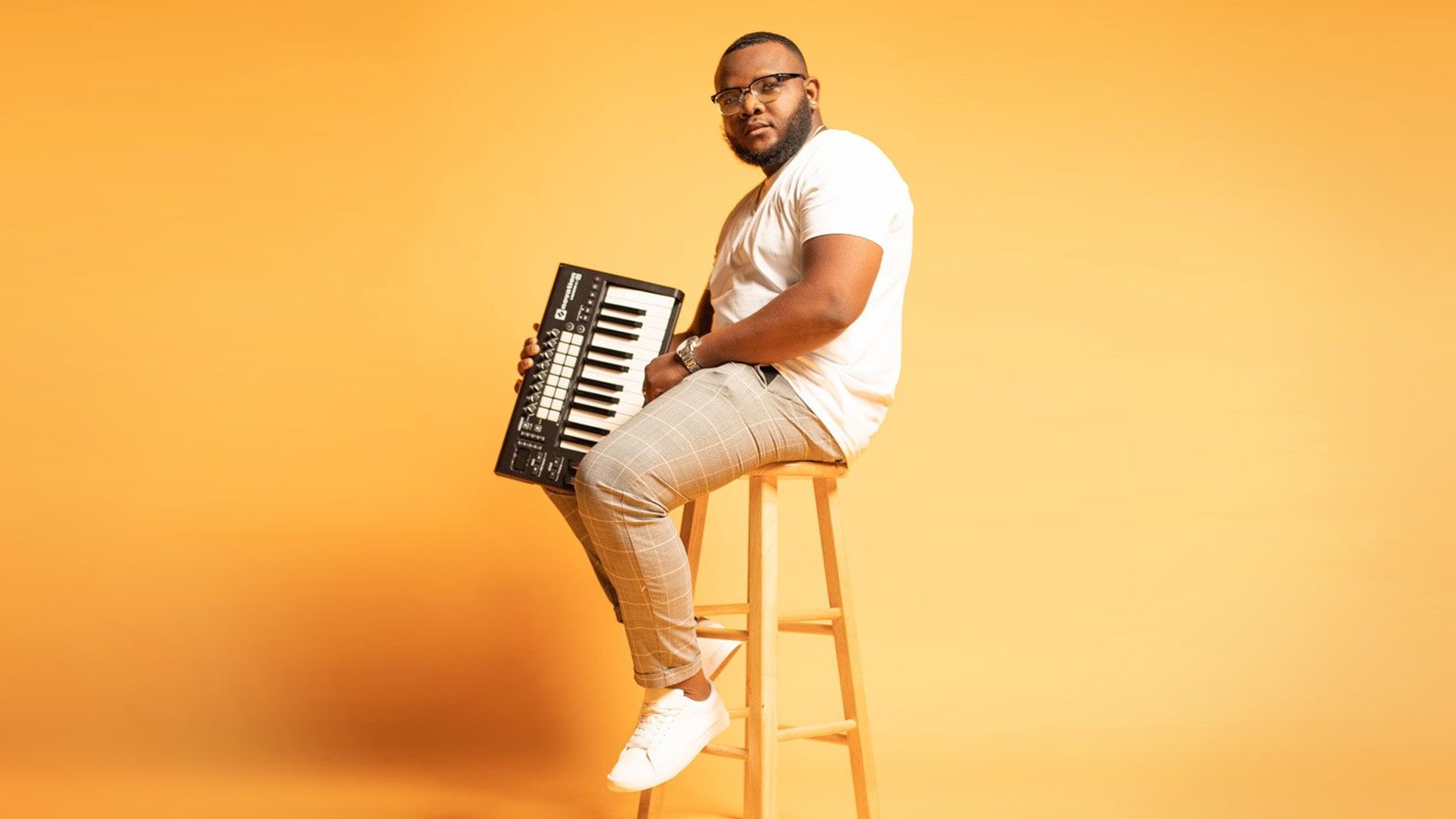 Chavez Parker would love to win a Grammy, but landing a TV placement is just as important to him. Fortunately, the Music Production grad reached his placement goal when he wrote the beat for the theme song for Zatima, a show from Tyler Perry Studios that's streaming on BET+. Chavez's production experience and commitment to meeting his client's needs helped him create a song that Zatima fans will hear every time they tune in.
Chavez is a Creative Licensing Manager at Blaze Unlimited, a music agency that supplies its clients with music for movies, TV shows, advertisements, and more. When a client reaches out to Blaze and requests a song, Chavez goes through the company's catalog to find music that fits. He also pitches playlists to clients like Hulu and Netflix when they need music for specific scenes, and he does custom work for clients who want something fresh. The challenge is finding music with lyrics and energy levels that match the client's needs.
"Most of the time [the client's brief] is just a word description. For example, they'll say, 'In this scene, the two characters are having a conversation in a park, but the conversation is about them breaking up. So we need something along the lines of that. And we need the lyrical themes to reflect someone breaking up with someone that they're in love with.' [The briefs are] pretty extensive," Chavez says.
When Blaze received Tyler Perry Studio's brief for Zatima, a spin-off of the studio's hit show Sistas, Chavez was ready for it. The studio wanted a theme song with a 90s R&B twist that reflected an edgy couple experiencing young love.
"I looked up TV shows that were about love in the '90s, and I listened to the music that they were using in those TV shows in the '90s, along with what I know R&B used to sound like," Chavez says about his process. "I was able to put together something that was pretty simple because the music back then was fairly simple. You maybe had about five or six different elements and the chord progressions were pretty familiar. Given that it was a theme song, I really wanted it to feel good so when the listeners heard it, they would be happy that their favorite show is on."
Multiple songwriters wrote to Chavez's beat for their theme song submissions. When Tyler Perry Studios selected one of those pitches (a song called "Perfect") it was a dream come true for Chavez.
"This was my first major placement and it just so happened to be a TV show's theme song, which is the biggest [goal] for me say next to winning a Grammy," he says. "It's a crazy statement, but growing up I watched a lot of TV, and I always wondered what the process looks like to get your music in a TV show that can potentially stick around for decades… If you win a Grammy, the next thing is, okay, how do I win another Grammy? Obviously, I still would love to win a Grammy, but [Zatima] just went number one on Amazon… The way people feel about this TV show, it has the potential to be around for a while because it has such a cool storyline. I feel like I'm a part of history in a way, so that's what makes this a little bit more gratifying than winning a Grammy."
Chavez hit the mark with his beat for "Perfect," but he's not stopping there. He's continuing to push his creativity with new projects, like his upcoming instrumental series, Flavors.
"[With Flavors] I'm going to marry the connection between music and cuisine. Food is something that I'm also passionate about because I've had the opportunity to travel and live in so many different countries [and experience their cuisine]… I want to show people how much food and music need each other. If you were to go to a restaurant that serves great food and there's no music playing, something would be missing. I just want to show people how much those two art forms are connected."