Published Oct 09, 2015
OrlandoiX Brings Technological Leaders and Innovators to Central Florida
The inaugural event, sponsored in part by Full Sail University, was held at the Orange County Convention Center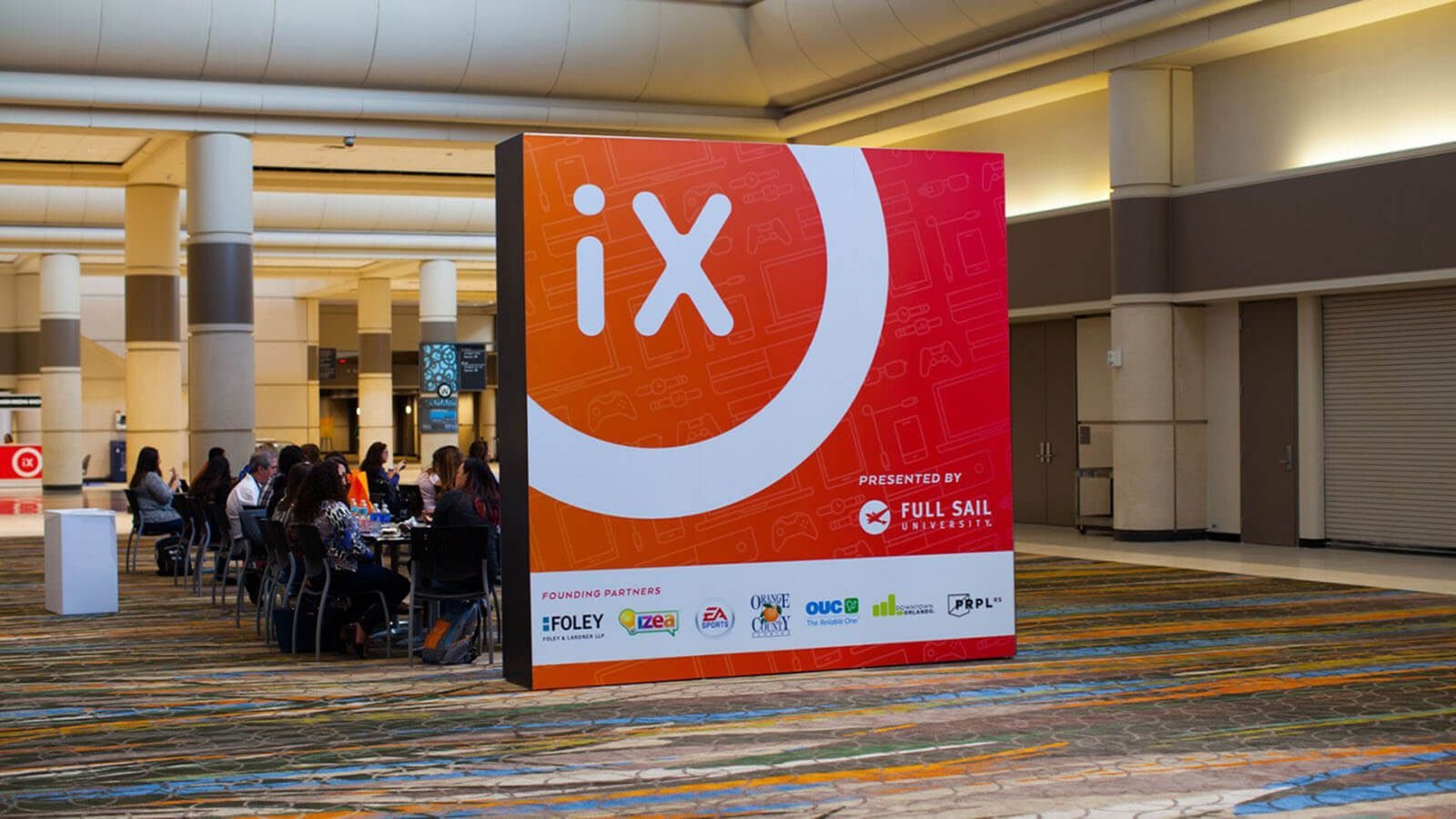 The Orlando tech community is just winding down from OrlandoiX, a five-day interactive technology festival that ran from Oct. 2-6 and gathered creatives from all corners of the technology, digital arts, and interactive media industries.
The inaugural event, sponsored in part by Full Sail University, was held at the Orange County Convention Center and featured keynote speakers and panelists from companies like Dell, Coca-Cola, NFL, Paracosm, Orlando Magic, iHeartMedia, Code School, and more.
In addition to a vibrant speaker series, the festival also provided an immersive Gaming Experience, a Startup Summit, and a Digital Expo showcasing the brightness and breadth of Orlando's tech industry.
At the Gaming Experience, attendees competed in the Madden NFL 16 Challenge (presented by EA Sports), Mortal Kombat and Super Smash Bros (presented by SuperCon 2K Series), and Ultra Streetfighter IV and Injustice (presented by Powder Keg Games). Between matches, gamers gathered for panel discussions on topics such as local game development culture, gaming for good and education, and best practices for managing a Kickstarter campaign.
The Startup Summit, held over the weekend alongside the Gaming Experience, joined entrepreneurial experts and aspiring business leaders in practical discussions about the dos and don'ts of launching a startup. The Summit featured two pitch sessions and an array of informative panels. Topics included fundraising tactics, lean startup methodology, media coverage, and honing in on valuable opportunities.
The Digital Expo, held on Monday and Tuesday, kicked off with an opening presentation from Garry Jones, President of Full Sail University.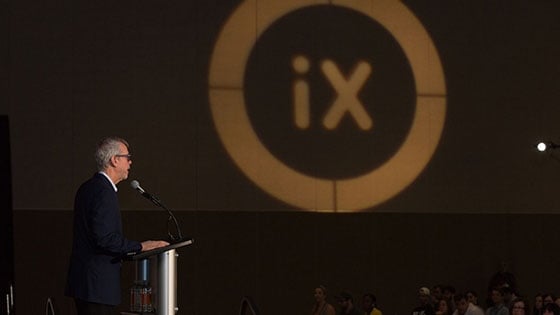 Garry Jones addresses attendees at OrlandoiX.
Throughout the Expo attendees also heard keynotes from leading creatives like Ted Murphy, Chairman and CEO at IZEA, and Drew Walkup, VP of Programming at Maker Studios.
The exhibit floor hosted local and national organizations ranging from Orlando Utilities Commission (OUC) and Orlando Tech Association to Trobo, a company dedicated to teaching STEM to young children using interactive plush toys. Attendees networked, passed out business cards, and exchanged ideas about everything from brand guideline development to the seemingly boundless Internet of Things.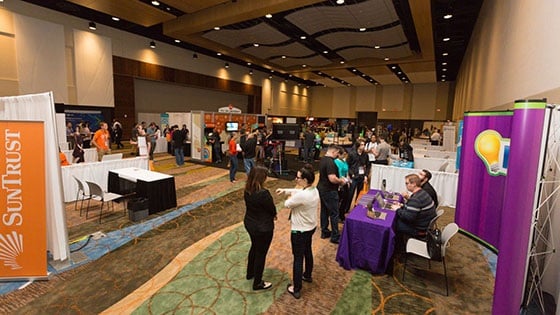 Company leaders, entrepreneurs, investors, and tech enthusiasts mingle at the Digital Expo.
For the curious adventurers in the crowd (read: nearly everyone), the Full Sail University booth provided a set of virtual reality simulations – including a Virtual Foot Flyer powered by an Oculus Rift.
To conclude the festival, Dell's Chief Innovation Officer Jim Stikeleather delivered an insightful presentation about what it takes to propel a company or idea into the future. "Innovation comes from failure. Which is why so many companies have trouble with innovation. Most companies are organized around avoiding failure at all costs. Innovation is a function of continuous failure."
"People think you can't teach creativity," Jim explained. "But that's not the problem. You've got to UN-teach lack of creativity."